Read the Fine Print: Futureproofing Cybersecurity Measures for Retail Receipt Printers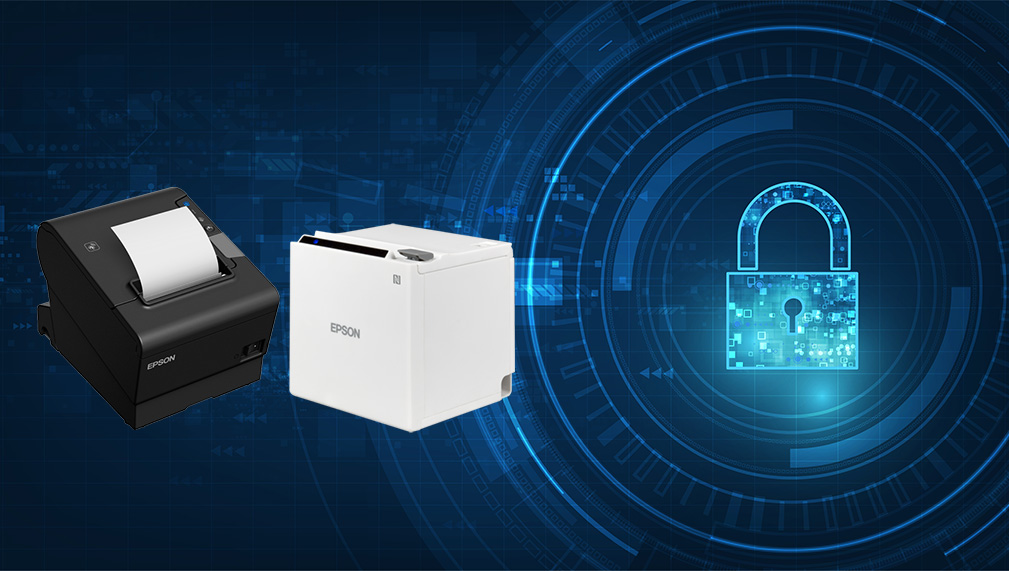 Cybersecurity has emerged as one of the most urgent concerns in the modern era. From the increasing use of cloud applications and services to a growing remote workforce as part of digital transformation, the global corporate reliance on technology is set to accelerate. Gartner forecasts worldwide IT spending to total $4.5 trillion in 2022, an increase of 5.1% from 2021.
In Southeast Asia, the importance of cybersecurity is gaining momentum. The digital economy in ASEAN is on track to grow to $1 trillion by 2030, with ASEAN poised to take its position among the world's top digital economies. However, the increase in trade, capital flows, and cyber linkages across ASEAN countries coupled with the region's nascent cybersecurity industry could make it a prime target for cyberattacks.
COVID-19 has accelerated the digitization of customer interactions – more so in developed Asia than in other regions. As consumers moved dramatically toward online channels, companies and industries have responded in turn. According to the EY Global Information Security Survey 2021, 81% of executives say that COVID–19 forced organizations to bypass cybersecurity processes. This illustrates the pandemic's great impact on cybersecurity, even as it  is primed to become a growth enabler and a strategic partner to businesses.
The Rise of Receipt Printer Hacking

So pervasive is the threat of cybersecurity that even printers are not spared. Back in 2017, 160,000 printers all around the world were hacked by a network printer vigilante who warned them of a serious printer security flaw. Recently, receipt printers worldwide were exploited to print 'anti-work' manifestos that encouraged workers to discuss their pay with co-workers, and pressure their employers. Not only are these incidents costly, they are also disruptive for businesses and more significantly, consumers.
The recent spate of receipt printer hacks is worrying as the implications go beyond the disruption of records for both businesses and consumers. Receipt printer breaches provide an open door to corporate networks and can compromise consumer data. Companies who had have their data breached also suffer damages to productivity, consumer confidence, and brand value, according to the Global Print Security Landscape Report. By taking steps to analyse the potential vulnerabilities of print environments, businesses can mitigate risks without any compromise to daily operations.
As ASEAN's best-selling Point-of-Sale (POS) receipt printer brand, Epson promises reliable printing performance to support seamless transaction security for your business, ensuring consistent efficiency with minimal downtime. Furthermore, Epson's advanced technology solutions deliver innovative, cost-effective solutions to allow your business to become more productive. Whatever your workflow might be, Epson's printers can be easily integrated with your POS system.
Secure Receipt Printing With Zero Down Time
To ensure a secured transaction experience and prevent potential attack risks, whether its customer data or transaction security, having a secured network receipt printer as part of the whole security ecosystem is crucial for businesses and service providers. All Epson network receipt printers, such as the TM-T88VI and TM-m30II series, are equipped with Secure Sockets Layer (SSL) and TLS (Transport Layer Security) support to ensure comprehensive data security.
This enables users to send data to the printer securely with end-to-end encryption; a crucial feature especially when the customer's receipt or print-out contains sensitive information such as their membership ID, contacts, credit card numbers, and others.
In addition to common software integration, Epson's network receipt printers are equipped with the Epson Server Direct Print function. This enables printers to obtain print data, such as online orders, coupons, or click-and-collect applications, from a web server and then print out receipts directly.
Benefits include hardware cost savings and mitigation of potential security loop holes, especially with the usage of more connected devices and printers in the network. These receipt printers also support HTTPS (HyperText Transfer Protocol Secure), which prevents potential loopholes from the application to the printer.
For businesses that employ kiosk services, Epson's printers come with direct USB cable printing with a compatible tablet. In addition to having a secured connection, there are lower risks of direct attacks while businesses get to enjoy convenience with remote connectivity via a tablet. Furthermore, the remote monitoring function eases monitoring uptime in the event maintenance support needs to be called in. It enables the printer to detect errors such as paper jams, and error information would be sent back to its server for IT maintenance support to be called on and rectified instantaneously.
Epson continuously strives to innovate and grow its market share in the Asia Pacific region. With years of experience backed by an extensive global service network, Epson's POS printers ensure that transactions are handled expertly every time. This enables companies to focus on what matters – to operate, to grow, and to stay on top of business with peace of mind.