Get In Touch With Curious Minds
Put a chalk in a child's hand and their imagination will take them on adventures, turn them into inventors and fuel their dreams for a brighter future. But what happens when a group of children is given a wall-sized digital canvas to engage with their peers in an immersive learning environment? They might just change the world – without any of the chalky clean-up afterwards.
Bringing the fun back in learning
Teachers and students experience the learning journey differently. It may be a challenge for the former to cater to various learning styles, and for the latter to stay motivated and engaged during class. Epson aims to take that learning journey to new heights by introducing new interactive solutions to bring the fun back in learning.
Epson's interactive projectors have successfully boosted participation and engagement rates of students in Van Lang University. Headquartered in Ho Chi Minh City, the institution has successfully deployed over 140 interactive projectors across its campus, making them an integral part of their classrooms. They can be used without an additional computer or software, and can share information easily with PCs, tablets and smartphones, seamlessly integrating with the university's existing technology.
Touching base with interactivity
Epson's interactive projectors are also designed to elevate the classroom experience of viewing information on a screen. Launched in October, the powerful EB-1485Fi laser interactive projector can instantly transform any flat surface into an interactive display, powered by six-point multitouch or interactive pen control. Even without a blank wall, the revolutionary 16:6 super wide-screen aspect allows schools to turn their existing dry-erase whiteboard onto interactive display, giving students freedom to control display elements, draw figures, and add text.
The EB-1485Fi also brings bright images to life without the ambient glare that can strain young eyes. Two projectors can operate side-by-side to project a single seamless interactive ultra-widescreen display, while up to four can be combined to fill an auditorium wall[1], ensuring that everyone gets a clear view.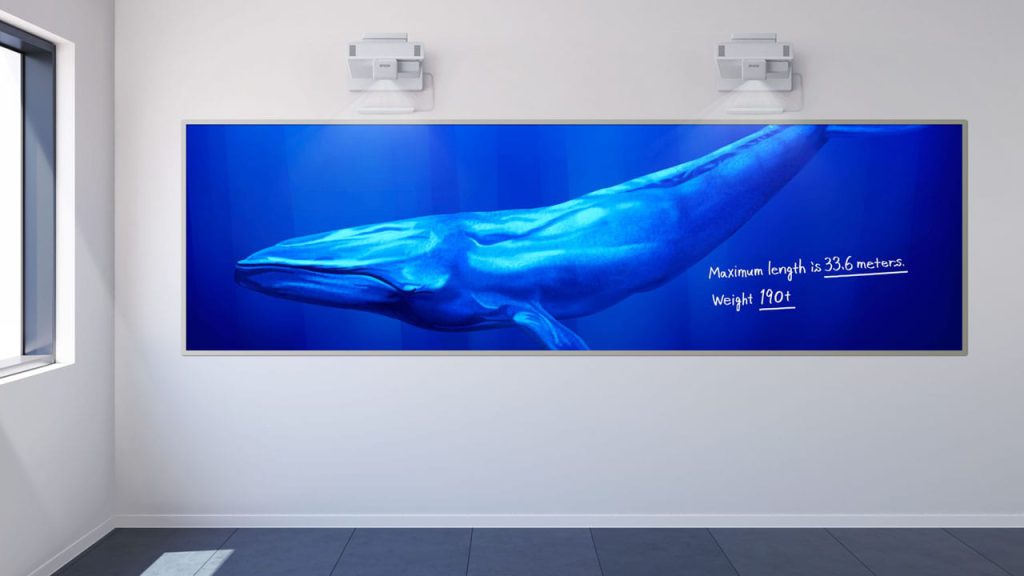 Forging future leaders of the digital world
Beyond classrooms, Epson seeks to actively transform how students connect with technology in the real world. In the case of Van Lang University, Epson's interactive projectors help teachers deliver quality education and inspire students to become well-rounded individuals that contribute to the society.
This goal is made even more achievable by the intuitive feel of Epson's interactive projectors, which require minimal learning curve. Teachers of Van Lang University even hold training and development workshops among themselves to share how interactive projects can be effectively used in classrooms. This effort also helps contribute to the institution's long-term goal of becoming fully integrated in terms of learning environment, scientific research, and technology transfer.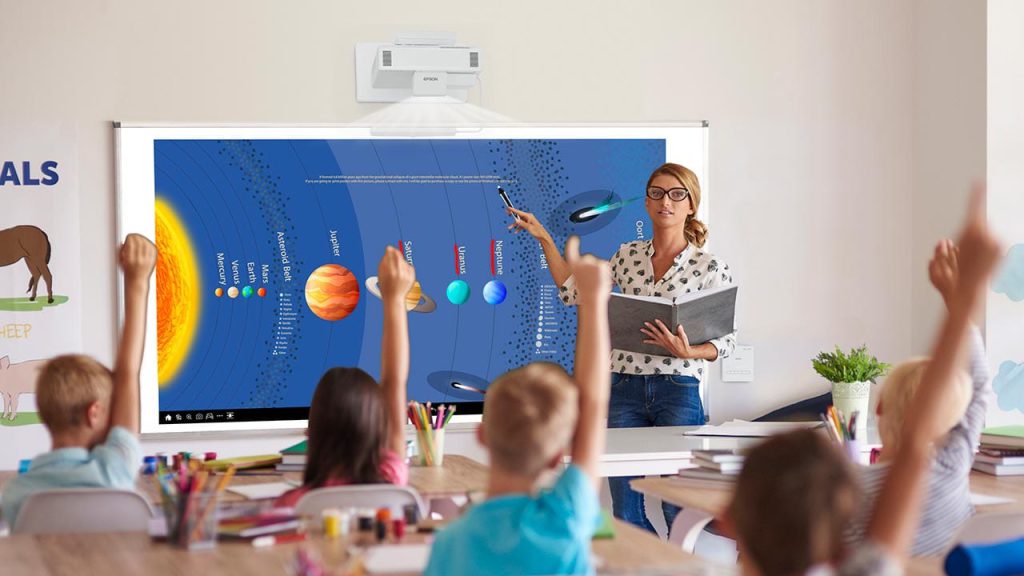 Learning possibilities in the 21st century learning are limitless with Epson. Additional features such as versatile ultra-short throw capabilities, wireless multi-PC projection, remote desktop access and Miracast® screen mirroring[2], connects students, teachers and technology within one collaborative and engaging environment, and allowing us to get in touch with curious minds of tomorrow.