Epson Southeast Asia Unveils Latest Projection Technologies at InfoComm Southeast Asia 2022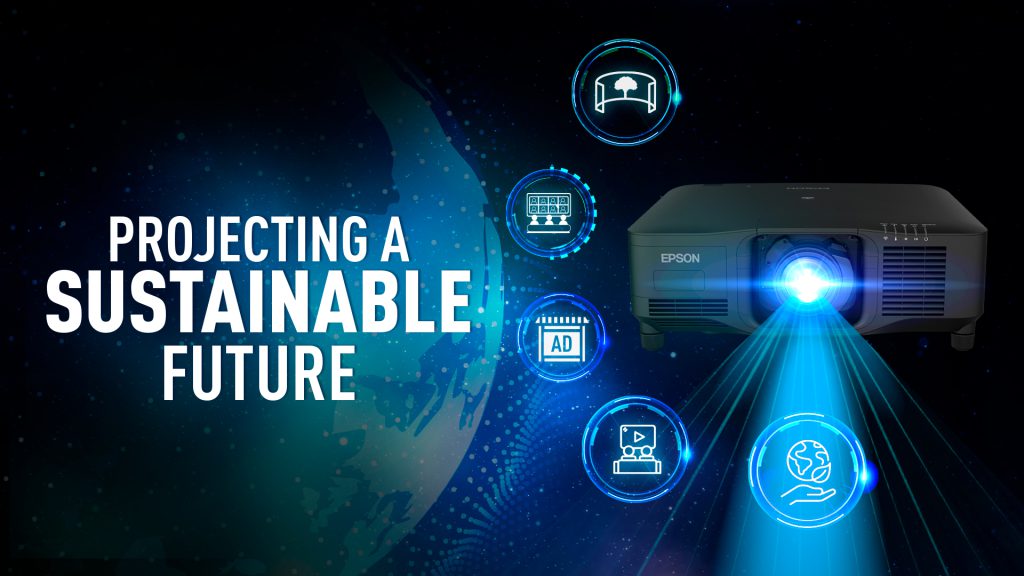 Back in November 2022, Epson Southeast Asia unveiled its latest projection technologies at InfoComm Southeast Asia 2022, after the event was put on a two-year hiatus due to the pandemic. With the uptick in the number of internet users since 2021, there has been a strong demand in the tech-mind market and InfoComm provided us with an opportunity to showcase our latest products and technologies across Southeast Asia.
What was showcased at the Epson Southeast Asia Booth?
With our focus on sustainability and producing eco-friendly solutions for all businesses, we were excited to showcase the brand-new EB-PU2200 high brightness projector series, alongside our latest digital signage, business, and home projection solutions at our booth during the event.
What's new about the EB-PU2200 series?
Large projectors are also difficult to transport, which leads to higher emission levels when transportation has to be done on a large scale. With its newly-added features, the EB-PU2200 series – including the EB-PU2220B high brightness projector which is the world's smallest and lightest 20K lumens projector* – proves to be a game changer when it comes to its eco-consideration factors when installers are providing projectors in large venues.
*As of December 2022 availability in the market. 20,000lm in accordance with ISO 21118. Main unit without lens.
With its compact size, these projectors can now be transported in smaller vehicles, reducing your carbon footprint, saving on storage space and cost, all without having to compromise on quality. With full HD WUXGA resolution and 4K enhancement technology, experience the beauty of the big screen thanks to the vibrancy and immersive visual experiences provided by the EB-PU2200 series.
This game-changing projector is also designed to meet the evolving needs of different industries. With automation capabilities such as edge blending and the help of external camera module ELPEC01, time and effort to do stacking adjustments can be greatly reduced as well.
With a filter-less design, sealed key optical engine, laser light source and advanced cooling light system, the EB-PU2200 series is your go-to projector for durability in various environments.
Projecting a more sustainable future
With the latest eco-considerate EB-PU2200 series, Epson moves a step forward towards our goal of projecting a sustainable future for various industries across the world. Our mission is to be able to enable users to engage in meetings anywhere, and everywhere. With Epson projectors you can achieve bigger displays, allowing for more immersive collaboration and engagement with attendees both virtually, and physically.
We continue to remain passionate in our mission towards achieving sustainability and being able to enrich our customers and partners in the technology we develop. Join us in our sustainability initiative and take a stand today, by adopting the use of greener technologies and cutting down the carbon footprint of your business today.