Turning A Photographer's Dream Into Reality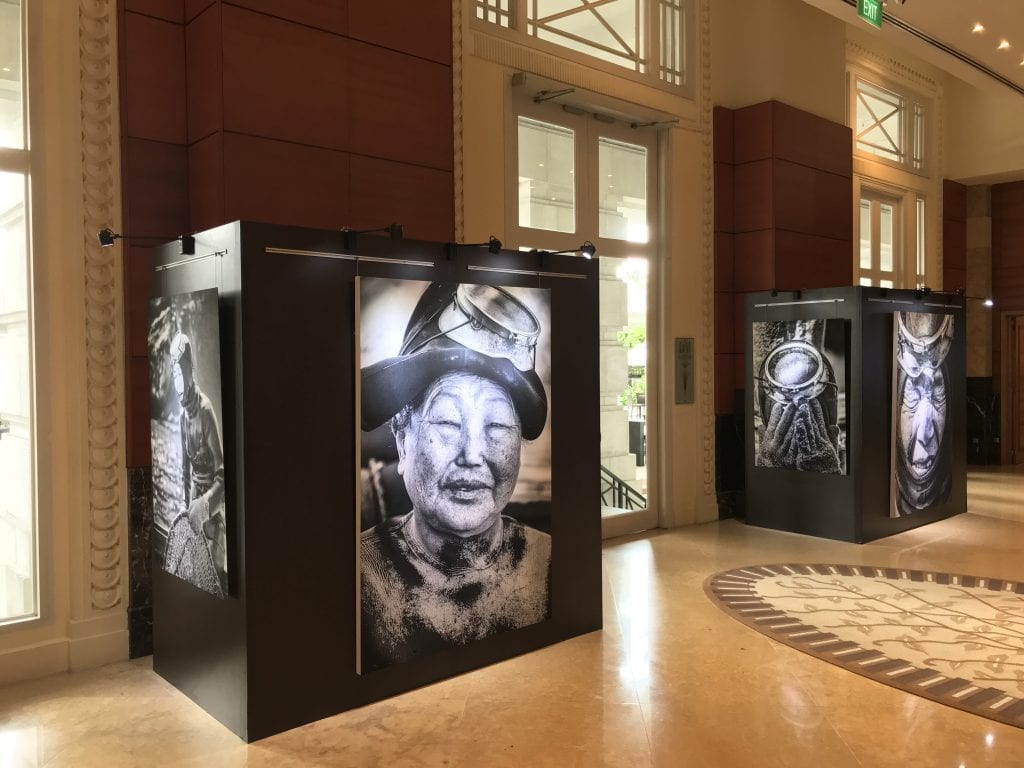 To Singapore-based French photographer Jose Jeuland, a printed photo is a work of art that takes the viewer to another dimension.
That's why the self-taught shutterbug always prints his photos to see how they look, and to present his work to his photography subjects and those who have helped him. "I enjoy viewing photographs in print, for it allows me to see the details and texture," he says.
Jose's passion for the printed image took root some two years ago, when he fell in love with the process of fine art printing. "I wish to experiment with fine art printing more often, for the physical image has a more profound and special value as compared to digital".
So, when Jose was planning for his first-ever solo exhibition in Singapore on South Korea's Haenyeo women, he had to make sure that he worked with a print specialist like Epson to bring out the best in his work.
Jose's experience with Epson dates back to November 2015 in France, where he printed 30 photographs on Ilford matte fine art paper at a local photo shop equipped with an Epson printer.
"I was amazed with the output," he says. "I have always dreamed about collaborating with Epson. I am very detailed in my work as well as in my daily life and wanted to produce prints of the best quality. Epson has helped me produce prints of the finest quality."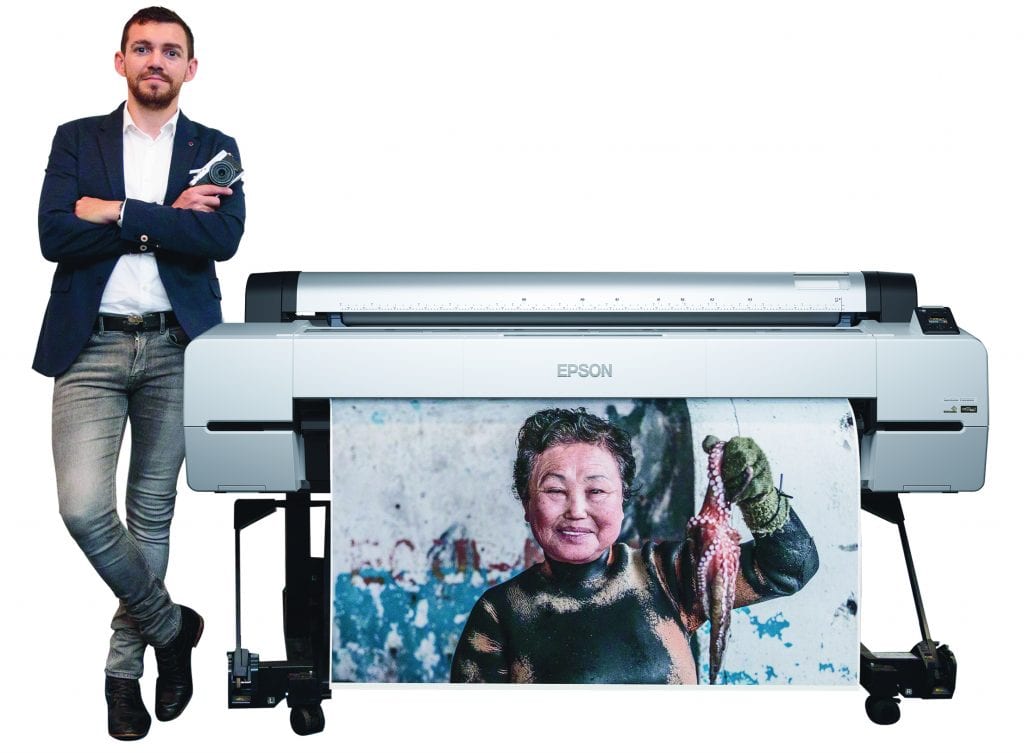 Thanks to a sponsorship by Epson, Jose has fulfilled that dream. At the Haenyeo exhibition held at Singapore's Fullerton Hotel from October to November 2017, nine of Jose's photographs measuring 150cm x 100cm were printed on Epson Signature Worthy Hot Press Bright paper and mounted on Dibond display boards, while three photographs measuring 202cm x 135cm were printed on canvas and stretched on wooden frames.
All 12 photographs depicting the lives of the Haenyeo sea women in Jeju, South Korea, were printed by the Epson SureColor SC-P20070 printer, which also supports a wide range of fine art media. "I wanted to produce something special and impactful. As such, instead of displaying many smaller prints, I chose to exhibit giant size prints which were amazing."
Indeed, one good printing experience is all it takes to set new standards. The Epson SureColor SC-P20070 is a professional production printer designed for the best results.
Endowed with cutting-edge printing technology such as Epson's Advanced PrecisionCore MicroTFP print head, users can expect high print speeds of up to 17.5 m2/h, with accurate dot placement for stand-out visuals.
Also, the Epson UltraChrome PRO nine-colour pigment ink system ensures brilliant prints with four levels of grey, strong colour consistency and lasting durability, while the printer's high-precision media feeding system ensures smooth and reliable performance.
"Photography aficionados were convinced that I took the photographs with a medium format camera, but in reality, I took them with a 16.3-megapixel mirrorless camera. The files were not very big, but the quality of the prints by Epson surpassed all expectations," Jose says.
In fact, Jose has noticed more elements in the printed image compared to looking at the images on his computer. "When your picture is printed, you can look very close to the paper and scan every part of the image with your eyes. To be honest, I was not expecting such an absolutely good result."
Jose says the printer also did well in respecting the colour tone and density of his photos. "The contrast, even the monotone, was very well-produced. The details, perfection and smooth look were beautiful. This is really high-end fine art production that Epson has produced for me."
Guests who visited Jose's exhibition were equally impressed with the prints. "They liked the story behind the pictures, and the emotions portrayed through the portraits of these women. People were speechless that it was possible to print in giant size while maintaining the quality," he says.
To ensure the lighting at the exhibition venue brought out the best in his shots, Jose used cool daylight light bulbs with a specific light distribution angle to light the prints, which "were flourishing when the lights were turned on".
More importantly, the results that Jose achieved with the Epson SureColor SC-P20070 has erased any doubts of translating his work into large-format prints.
"Now that I know how beautiful giant prints look, I would like to print my photographs in larger sizes," Jose says. "I hope to work with Epson for my upcoming exhibitions and explore the possibility of publishing a limited-edition collector's photo book with fine art paper or handcrafted paper."
CHALLENGE
Jose was looking for a printer that could bring out the best in his photographs for an exhibition on South Korea's Haenyeo women. As his source image files were small, the printer needed to deliver large-format prints with the highest possible level of detail and colour quality.
SOLUTION
The Epson SureColor SC-P20070 is a professional production printer designed to deliver high print speeds and stunning visuals, complete with four levels of grey that are well-suited for monochrome images.
BENEFITS
Brilliant prints with lasting durability of up to 200 years
Reliable performance with class-leading print speeds
Adjust media with precise accuracy