Transforming The Customer Experience With Mobile POS Solutions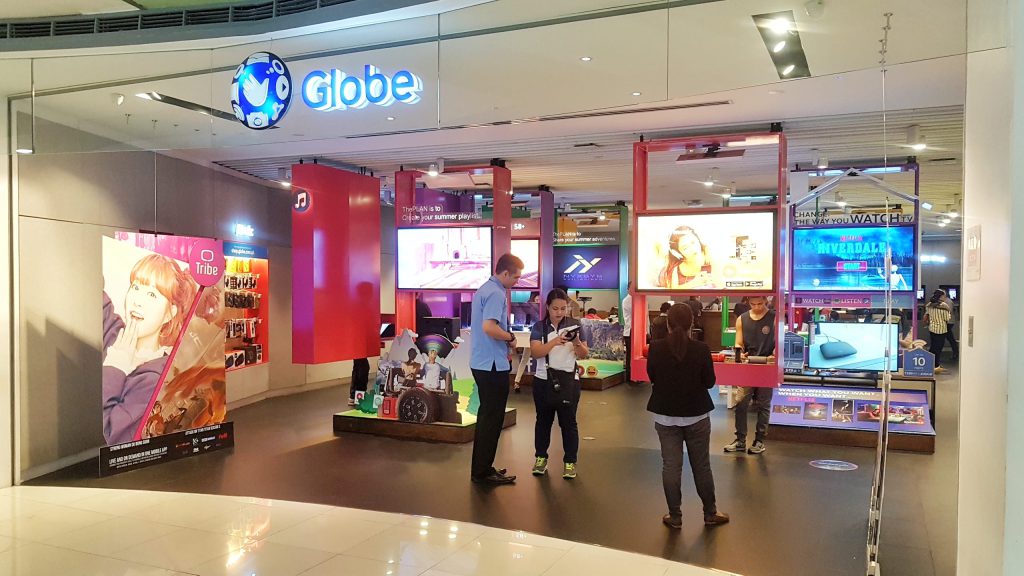 Changing landscape of the retail sector
Right across the region, the retail sector today is facing unprecedented challenges.
Today's digital customers expect a richer and more interactive shopping experience, with more channels and more choices as they go through their purchasing journey.
Retailers and F&B operators need to build agile business processes that optimize the use of technology, in order to impact the customer experience – as he or she completes their purchase journey, and in terms of generating data insights that analytics can turn into lasting value.
Convenience and time is key
One key stage of the shopping journey where customers are demanding improvement and punishing stores that lag behind, is the customer service and purchase payment process. Long wait times for service and endless lines at the cash register are anathema to today's consumers. The application of mobile point of sale (mPOS) technology can greatly help retailers and F&B outlets bust lines, reduce wait times and gather consumer data for future, more personalised interactions.
mPOS Adoption in the region
Cashless-ness, E-payment readiness, and regulatory environment are three strong indicators of mPOS adoption in a region. Within Southeast Asia, Singapore ranks top from all three perspectives, but Malaysia and Thailand deserve attention as emerging Southeast Asian countries with market growth potential. Malaysia has a smooth regulatory environment that promotes and protects budding mPOS ventures' interests and sees FinTech as one of their top national priorities.
In Thailand, Omise, a payment management platform is Thai fintech's greatest success story to date. It is a great indication of the possibilities for other fintech startups and budding mPOS ventures in Thailand, given the right conditions.
Through a collaborative study between M-Brain, a global information services company, and Epson, a global technology leader, it was found that both tech and non-tech savvy customers are equally demanding in terms of desiring a seamless experience at their preferred retailers and F&B outlets.
Approximately 45% of shoppers said they would like to be served by staff equipped with mobile point of sale systems, such as tablets, in order to avoid long queues at cash counters.
Today, the growing number of outlets are empowered with smartphones and tablets, allowing them to accept card payments and grow their businesses.
Benefits of a mobile POS solution
MPOS systems can enable business owners to accept all major forms of payment because customers prefer to be able to choose from multiple payment options. This is part of the appeal to the fast growing tech-savvy and convenience-driven SE Asian consumers.
MPOS systems and solutions are able to integrate core functions such as sales reporting, customer management, inventory management, and employee management all in one place.
The mPOS system should help staff in obtaining, analysing and updating all necessary information remotely such as price and availability of products, and customer feedback. With this, mPOS systems can bring valuable consumer analytics to businesses for effective decision-making.
It has the potential to become an integral part of the dynamic operational infrastructure – and is essential for retailers are to build meaningful relationships, delight their customers and generate more revenue from them.
The growing demand for valuable consumer analytics, effective inventory management, and the ability to accept payments anywhere are the top reasons for mPOS adoption.
Growth of mPOS adoption beyond Retail
Transforming the customer experience extends well beyond the retail industry. The food and beverage industry is another example of how mPOS is playing a significant role.
Restaurant business owners have started to implement tableside POS with the aim of increasing staff productivity and reducing overheads. They are equally keen to reap the added benefits of analytics on the consumer data collected by their POS systems.
There is a huge surge in mobile order and pay implementations in the F&B sector, and POS mobility is a key objective to modernize and augment the traditional POS experience to better meet customers' growing technological and personal expectations. With the advent of new technologies such as NFC and Pay wallet, customers can just "tap and go" at their favourite restaurant for a great meal and a hassle-free dining experience.
Challenges
Naturally, mPOS adoption does not come without challenges.  The biggest, perhaps, is data security. Before jumping onto the bandwagon of an mPOS enabled infrastructure, retailers need to ensure that the devices are not only PCI compliant, but also compliant to the end-to-end encryption standards. It is also essential that the user interface is simple and uncomplicated, and the hardware or peripherals are lightweight and portable.
The next biggest challenge is integration. mPOS devices should as far as possible be compatible with the inflexible legacy systems currently in place. Last but not least is the durability of the system. If the mPOS device's batteries do not last, it is not going to be mobile or functional for very long.
Leading the way
Epson's TM-m30 mobile POS printer
A classic example is how Philippines telecommunications player Globe Telecom utilized Epson's mPOS products that translated to faster customer turnaround time, a more efficient queue monitoring system, and more importantly, improving the overall customer experience and journey while at the store.
Despite the challenges of adoption, the multiple benefits of an mPOS system do indeed outweigh the difficulties. Clearly, the modern mobile point of sale systems is indeed a crucial contributor to the personalised and relevant shopping experience today's customers expect.