Covid-19 highlights urgent need to transition to a future ready workforce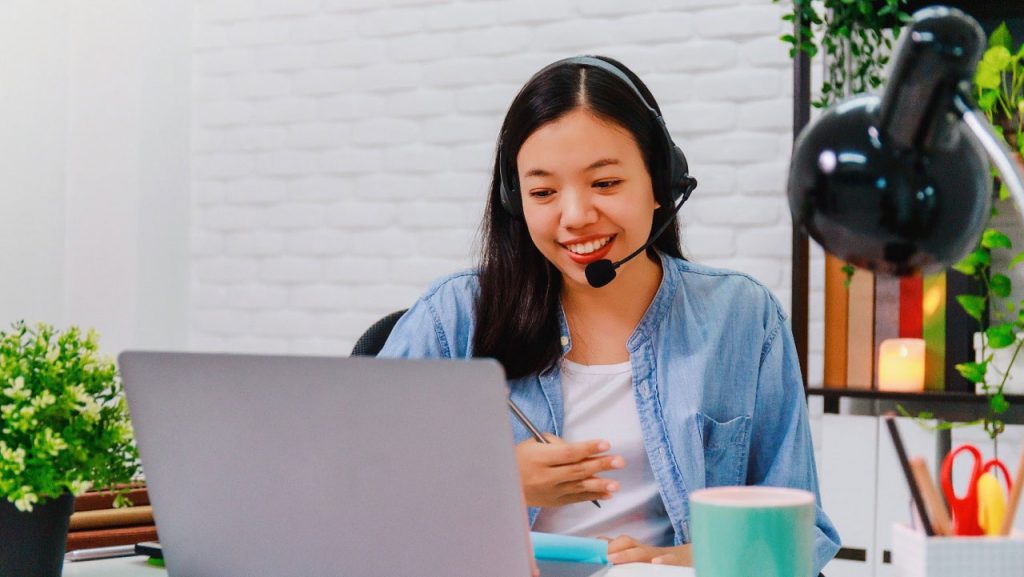 Redefining the new work environment  
The world has been turned upside down by the largest public health and economic crisis in living memory. The Covid-19 pandemic has spurred governments, financial institutions and brands into a frenzy of action to save lives, and to protect livelihoods and bottom lines. Economic and fiscal rulebooks have been rewritten overnight, and business models have rapidly adjusted to stay relevant – and afloat – in response to a "black swan" crisis, the likes of which the world has never seen before.
Even as Southeast Asia markets start to gradually ease restrictions, 74 percent of businesses are now shifting to allow some employees to work remotely on a permanent basis.[1] While physical office spaces will not go away, workplace dynamics and the need for a physical office will be reduced, transforming the workplace like never before.
This departure from the workplace environment that we used to know is a significant step towards digital transformation. In fact, Covid-19 is accelerating the urgent need for digital transformation for businesses all over the world. To help organisations adapt to this "new normal" and embrace the changes, in this whitepaper Epson evaluates the need for highly reliable and innovative technologies to help alleviate stress and enable greater productivity, wherever the new work environment may be.
New behaviours that will transform the future
The Covid-19 crisis has fundamentally changed the world as we know it. While short-term mitigation efforts continue, brands and businesses need to understand what happens next. What will the coming months bring? How deep a recession can we expect, and when will recovery come? Which behaviours and attitudes will suddenly come to the fore and what will the new normal look like?
To help people navigate the new workplace, let's take a look at some of the behaviours that are likely to remain in place in a post Covid-19 world.
A Virtual Workforce
Long before the Covid-19 pandemic started, technology was readily available to support flexible working with messaging platforms such as Zoom, Slack, Skype and Microsoft Teams all providing remote working options. At the same time, the health crisis has accelerated this transition and forced many organisations into becoming a predominantly virtual workforce.
Adaptability in this era of digital transformation is critical. As companies prepare to make remote working the new normal, our reliance on technology is now stronger than ever, with teams of individuals now having to learn to collaborate, operate, and communicate virtually. Even when the economy recovers, many believe that remote working is set to be a permanent fixture in our working culture.
One of the biggest benefits to the rise of a virtual workforce is costs savings. This manifests in a reduction in rental, on-premise technology spends, as well as financial benefits for employees, who no longer need to commute to a physical office, giving businesses few reasons to return back to traditional working styles.
Distance Learning
The need to contain the spread of the Covid-19 has resulted in the closure of schools and universities worldwide, affecting an unprecedented 363 million children and youths[2]. As a result, the education industry has been forced to turn to online learning plans using technology to conduct classes on digital platforms, without compromising learning outcomes.
Despite the move to conduct lessons online, it remains crucial to engage learners via student-centric approaches to distance learning. From recorded lectures, live streaming, self-help guides, to virtual consultations, educators around the world are constantly looking for ways to make learning more fun and engaging.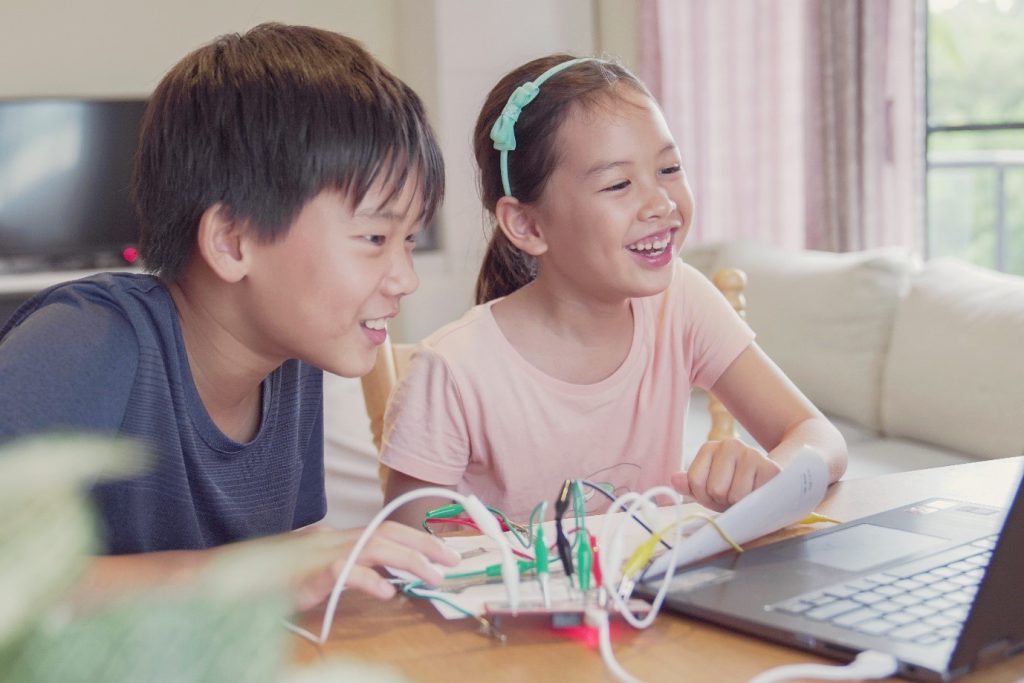 E-commerce will become a way of life
The Covid-19 outbreak has refocused consumer purchase priorities leading to new shopping habits. For instance, in Singapore, the sales of health and wellness products has continued to grow since the outbreak[3], indicating a long-term shift towards healthier products and categories. Across Southeast Asia, online grocery vendors have experienced a surge in orders[4] as more consumers choose to stay indoors to order their groceries online, rather than venturing out and being physically present in a store.
With this in mind, the online shopping trend is here to stay, and it's evident that the pandemic has accelerated new e-commerce behaviours as consumers become more accustomed to the various online platforms and will continue to conduct purchases online, even after a solution to Covid-19 is found.
This shift in consumer behaviour point to the fact that technology will continue to play a significant role in the next normal environment. As work, learning, and shopping behaviours move from predominately offline to online, there is soaring demand for new technology solutions to help improve the consumer journey, improving convenience and efficiencies.
Driving sustainability in a hybrid work environment
As we move to embrace hybrid workplaces, it is important to ensure that employees are equipped with the right tools to ensure productivity, regardless of where they are working from. By gaining access to reliable tools, companies can help employees cope with the added stress they may face working in hybrid environments, and more effectively help them stay on top of their workloads.
Office workers are used to having access to different types of technology. However, as they migrate to the home-based working environment, some workers may not enjoy the same level of access to essential hardware such as scanners or printers. As such, it is essential that technologies that facilitate home office printing, scanning or labelling, are readily available.
When it comes to the environmental footprint of an office, printers can have more of an impact than one might think. The Epson EcoTank series helps businesses be more efficient and sustainable in the long run due to low running cost. An EcoTank printer features a large ink tank that produces high page yield, allowing users to get more printouts in B&W and colour. Users are assured of productivity with the EcoTank's spill-free ink bottles which are priced affordably, delivering more savings and less waste than replacing ink cartridges and toners frequently.
Powered by Heat-Free Technology™, Epson's EcoTank leverages a unique printing process that doesn't require heat, reducing the need for power and lowering energy consumption. Also, with lesser replacement parts, the Epson EcoTank makes it a reliable companion for a long and productive journey in the new hybrid workspace.
Furthermore, the availability of a document scanner at home can help professionals scan various paper documents and connect wirelessly to a smartphone, tablet or computer, as well as online cloud storage accounts. In an era of disruption where data is at serious risk, the Epson scanners use modern technology to digitally archive vital documents and information fast, efficiently and productively. This improves productivity by quickly digitising and organising hard-copy prints such as invoices, expense reports, receipts, business and ID cards, and documents – turning them into searchable and editable PDFs.
To help individuals transit seamlessly from working to enjoying entertainment during down time in the same space, the use of a home projector can help provide dual benefits as it can be used to display clear and easy-to-read presentations, as well as state-of-the-art video and movie viewing.
Returning to new workspaces
Even as people start to return to physical offices, its highly likely that workplaces will never be the same again. Businesses need to take precautions through the implementation of safe distancing measures, as hygiene and social distancing continue to be a top priority for business owners, as well as employees.
For businesses looking for immediate improvements in productivity without breaking the bank, they can turn to Epson's business inkjet printers, that can transform the economics of printing to reduce energy usage, boost productivity and reduce waste, while meeting sustainability and budget requirements.
The spreading pandemic has accelerated new behaviours that support responsible consumption, such as working remotely and purchasing from locally sourced production. As people attempt to return to life before Covid-19, some of these positive changes can be retained to encourage a more sustainable future.
For example, Epson's business inkjet printers consume 85 per cent less energy[5] and carbon dioxide[6] than a laser printer as they do not require heat to eject ink onto the paper. Businesses can enjoy greater convenience and savings as these printers deliver high printing volumes at low running costs.
By taking steps to ensure sustainable business practices, organisations can leverage Covid-19 to instil and strengthen a sense of sustainability ownership in their employees. This puts organisations on track towards a more sustainable journey. Only with active participation from employees and constant effort put into transforming business operations for the better, will organisations be more sustainable.
The need for innovative productivity tools
As we face an uncertain future, organisations are making shifts to adapt and keep their businesses afloat. It is important to keep the workforce safe, while also ensuring that businesses are able to operate and deliver value for shareholders.
In the age of digital transformation, collaboration is key and this requires cross-functional teams to come together in collective ventures. Whether teams are working from a single location, or are scattered across multiple locations, businesses should consider their hardware options and seek ways to optimise cost, while at the same time, enhancing workforce productivity.
In these unprecedented times, the future of work is changing rapidly and businesses need to be prepared. Epson has a range of products that addresses this changing world with sustainability and customer engagement evident in the design, optimising time, resources and cost to help organisations on the journey into the new normal.
[1] Source: Gartner, Inc., Gartner CFO Survey Reveals 74% Intend to Shift Some Employees to Remote Work Permanently, April 3, 2020.
[2] With one in five learners kept out of school, UNESCO mobilizes education ministers to face the COVID-19 crisis, UNESCO
[3] Covid-19: Entering A New Norm In Consumer Behaviour, Nielson
[4] The Experts in What Consumers Want and Why', Mintel
[5] Testing was commissioned by Epson to Keypoint Intelligence-Buyers Lab. Two comparison models were selected from colour laser multi-function printers in the 65-70 ppm class. Tests were conducted at the devices' default settings using Keypoint Intelligence-Buyers Lab standard energy consumption test methods. Calculations were based on a weekday workload of 2 x 4 hours printing + 16 hours in sleep/standby mode, and weekend energy use of 48 hours in sleep/standby mode. A total of 69 pages of workload test pattern .doc, .xls, .ppt, .html, and Outlook files were printed 6 times in each 4-hour printing period.
[6] Annual CO2 output calculations were based on JEMAI-LCA Pro, Cedar tree CO2 absorption calculations  were based on Japan Forestry Agency standards of 8.8kg CO2 per annum per tree.