Supporting OnDemand Businesses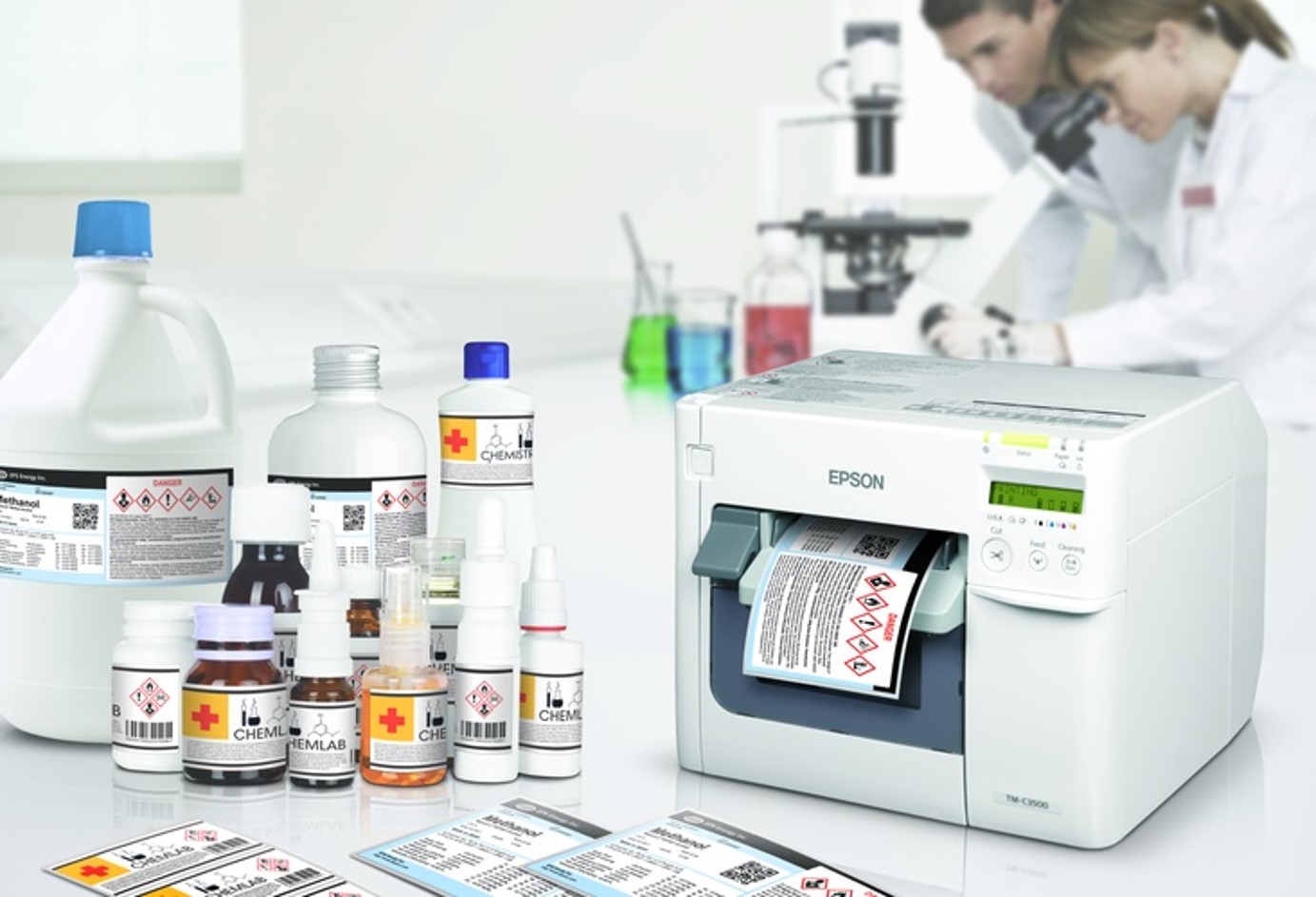 Changes reshaping the global economy are having a greater impact on businesses today than ever before. Companies, particularly in the healthcare, pharmaceutical and food and beverage sectors, need to be able to shift gears at a moment's notice to meet new market demands, regulatory changes in each market they operate in, and customer expectations. This means that labels not only need to set brands apart and clearly display its values, but also convey important supply chain-related information and classification markers required by regulators.
To be successful in this environment, agility is a coveted capability for companies and every aspect of business operations need to be able to respond seamlessly. These changes also can't come at the expense of sales or operational efficiency. Digital label printing is emerging to produce labels with crisp, clear, easy-to-read text and vibrant, true-to-colour graphics on-demand to build more flexibility and speed into the business.
Labelling trends to watch
Health and safety labelling for food packaging has become more important to consumers, especially over the last year. People are more focused on what they are putting into their bodies and standards along a product's supply chain. In fact, over half of respondents to a survey that included consumers in Asia Pacific said they were likely to purchase sustainable food because they believe it is healthier.
Regulators in Asian countries, particularly India, are also contemplating changes to product labelling for products like plant-based foods to reduce confusion among consumers. Food safety is similarly pushing ASEAN nations to standardise food laws, while Food Standards Australia New Zealand (FSANZ) introduced recent changes to its system for indicating the nutritional profile on labels of packaged foods had major impacts on how retailers capture new data and update product artwork. Such regulation changes across the region could be costly for local and regional food brands using traditional label printing methods.
Advances in label printing have led to a consistent rise in digital label printer adoption, making it possible for companies to meet market needs faster. Companies are also meeting the challenge of getting products to store shelves faster and keeping track of inventory levels in real time, which is vital in the current environment. For growing businesses like Superlative Foods in Singapore, which produces organic snacks, high-quality labels can be printed in-house and on-demand at a low cost without the need to go to a print shop or invest in a large format label printer. Printing digital labels for store shelves can also help retailers clearly display product pricing and make changes to the layout of products quickly.
Opportunities to produce personalised labels and combat counterfeit products in the healthcare and pharmaceutical industry have also increased. Health providers and companies increasingly need to communicate critical information to keep patients safe, which is driving the industry to produce more customisable, colourful labels that can stand up to daily wear and tear.
Delivering on label quality expectations
Digital printing capabilities of the Epson ColorWorks line empower companies of all sizes to print labels with colour codes, images, and pictograms to highlight relevant information easily. Additionally, Epson DURABrite Ultra® pigment inks deliver labels that are long-lasting, quick-drying and fade resistant. This is especially useful for companies in the chemicals industry that must have GHS-compliant labels.
Addressing these trends must be balanced with the need to optimise production, improve supply management and adapt quickly to business needs without incurring significant costs or delays. This makes it crucial for retailers to manage supply chains closely and integrate business systems, enabling them to identify and fix issues faster. Epson ColorWorks printers can print multiple variations, which helps improve product identification and contributes to greater productivity. Clear labels with smart technologies, such as QR codes, barcodes with embedded data, time temperature indicators (TTI), RFID, and intelligent technologies that can inform the company of specific actions are valuable to achieving this integration as well.
Companies also need to adopt more sustainable labelling options that align with their customers' broader sustainability values. This includes reducing how much product waste ends up in landfills, starting with the use of eco-friendly inks and biodegradable substrates.
Epson's ColorWorks digital label printers, can produce multiple print variations fast with a new 4-colour system that delivers superior image resolution. This eliminates the need to keep stock of different types of pre-printed labels, which can reduce costs by up to 50%. The output is clear and sharp with durable pigment ink that can stand up to the toughest conditions, while also being gentle on the environment. The printers are also compatible with a wide range of technologies including multiplatform operating systems and application software, allowing it to be integrated into nearly any workflow seamlessly.
To compete effectively in the current market, every company needs to have tight control over the supply chain and the flexibility to make changes to meet demand. Labels allow food and beverage companies as well as healthcare providers and pharmaceutical companies to deliver clear messages to customers and patients. It is also simple to produce high-colour labels with crisp barcodes, QR readers and other important elements to manage products sustainably. Digital label printers are increasingly rising to the occasion to meet these needs cost effectively and on-demand.