Specialised Printing Needs to Pursue Architectural & Design Excellence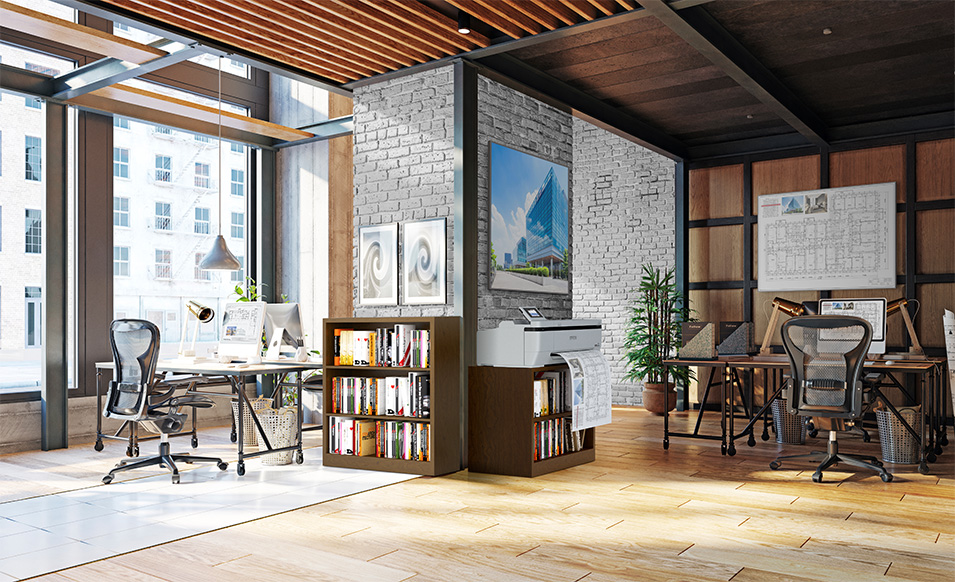 In today's world, the power of visual communication is undoubted, and true excellence is coveted. Increasingly, for professionals who rely on visual formats to deliver their impact, it is imperative to have the right set of tools at their disposal to bring their creativity to life.
From concepts, sketches and drawings to design and implementation, this is where tools play an important role in ensuring that their work is represented in the surest and most accurate form. Two industries that are built on and rely on the advances of specialised printing are architectural and design firms. Here, specialised printing ensures the final print or outcome to be completed in the highest quality at the highest levels of excellence.
Capturing Accuracy Down to the Final Details
When it comes to architectural and design firms, we're mostly fascinated with their work in its final form – architects and their skyscrapers or intricate condominium developments; and design firms with their creative visuals and home décor – we rarely think about the process that results in the final work.
If we take a step back, we can learn to appreciate that for these firms, success is in the details. Both architectural and design firms work on the fundamental principles of precision and consistency when it comes to their work, as they rely on details to leave lasting impressions. With that, they require a means to showcase that their work aligns with these fundamentals, and even excel past it, providing a best-in-class accuracy to capture the finest details.
The Epson T-Series Corporate printers cater to the most detail-driven projects – designed, developed, and built by Epson's engineers, the T-Series houses Epson's industry leading core technology including PrecisionCore printhead and UltraChrome XD2 pigment ink – ensuring clarity down to the finest of details. These features bring creative design work together through the PrecisionCore next generation thin-film piezo (TFP) technology. The Micro TFP PrecisionCore offers improved print speeds, better precision and output quality to printouts, and the pigment ink produces excellent durability, as compared to conventional piezo printheads.
In addition, with the market looking for not only the best quality but who can produce it the fastest, the T-Series is not only accurate, but fast, for example, Epson's SC-T5435 boasts a print speed for 22 seconds, the fastest amongst the T-Series printers.
In addition, Epson understands that firms will need to print on various media – from traditional paper to board media. The Epson T-Series can do just that and more, depending on the objective of the firms or the vision of the creative. With Epson's T-Series, innovation isn't restricted by size – you're encouraged to go big because there's no concern for a loss of quality.
Distinctive Quality Meets Sustainability
The Epson T-Series is small in its footprint but large in its output. Firstly, the T-Series is sleek and minimally designed, allowing for non-invasive positioning in the office. Convenience is enhanced by the printer's ability to hold on to printouts until the user initiates cutting, preventing the printout from falling to the floor.
No longer a requirement but a necessity, connectivity is a must, and a majority of the Epson T-Series range has in-built connectivity features that support better workflow in today's fast-paced environments[1]. The T-Series is integrated with Wi-Fi and Wi-Fi Direct allowing you to print from smart devices anywhere in the office.
Although architectural and design firms differ in their final output – technical and creative prints, a commonality is that each print needs to exceed expectations to best represent their business. Across the range of models, the T-Series is underpinned by a commitment to ensure that regardless of how they're used – the quality is consistent and delivers a distinction against other printers.
Finally, sustainability is a growing concern for many businesses and consumers today. Epson's T3130X comes equipped with a refillable, ink tank system, using high yield ink bottles to minimise wastage. This further contributes to making a collective industry impact for a sustainable future.
With a myriad of innovation available for firms to push the boundaries of their businesses – Epson is a perfect choice for architects, with its ability to bring their architectural visions to life; and for design firms, to push the limits of visual creativity without compromise. Ultimately, leveraging the power of digital design software tools and trusting the accuracy of a computer control tool can make it infinitely easier for them to share their unique vision and ideas to the world.
[1] In-built connectivity applies for all Epson T-Series models except T3270, T5270/D, T7270/D