Small Labels Make A Big Difference
It might be surprising to know that something as small as a label can be of critical importance to a business. Indonesian aircraft maintenance company GMF relies on reliable labels for their maintenance operations, which provide information on thousands of tools and aircraft parts, and tracks the calibration of the many components.
GMF, previously the technical division of Garuda Indonesia, provides aircraft engineering and technical support to local and international customers from over 60 countries at Soekarno Hatta Airport.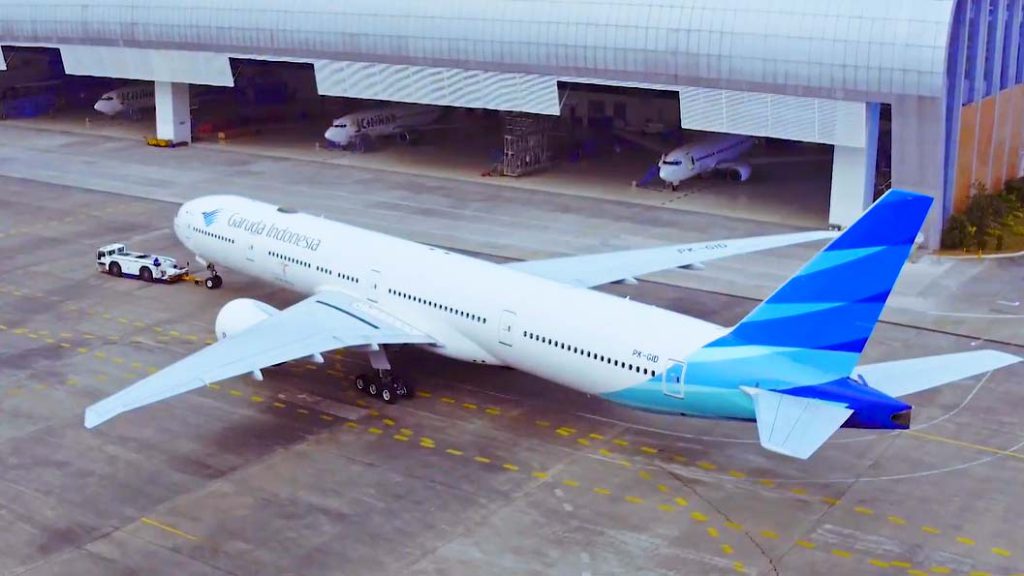 A smudged and illegible label can possibly lead to serious compliance, safety and financial issues. As such, the quality of the label is highly important.
"There is no room for error. Labels are a critical part of our business and we need to make sure our labels are the best," said Dian Artiko, Manager, Production Engineering, Planning and Control NDT and Calibration, GMF AeroAsia.
"Our labels get wet, covered in oil and are generally abused, so it's important they remain legible regardless of the environmental and operational conditions," he added. 
This is where Epson labels come in – they have withstood the harsh environments and met the requirements of GMF.
"From the warehouse to the aircraft apron, we need quick drying, smear-resistant labels that are hard wearing and won't fade over time," said Artiko.
This search for the ideal label led GMF to research printers that could meet their needs. Their requirements were for a printer that could produce high quality, durable, customizable colour labels on demand and in different quantities.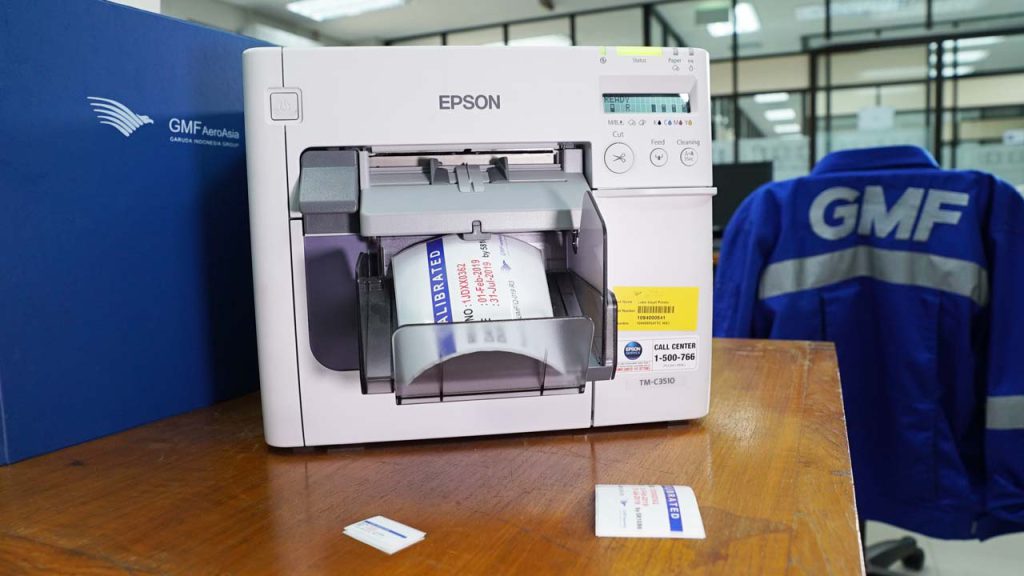 "We did a lot of research, and to be honest, there weren't many products that could provide us with the quality and durability we needed," says Artiko. "That's when we tried Epson."
GMF bought the Epson ColorWorks C3510 to print their labels and were satisfied with the results. With the printer, they now have the flexibility to print and use any number of labels they need without having to manage an inventory of pre-printed labels.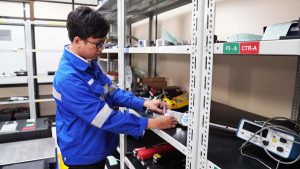 The company needs to print different labels daily and the Epson printer can scale to meet those requirements. "It doesn't matter if I need 5 labels or 500. We can print as many or as few labels as we want," says Artiko.
Artiko also praised the versatility of the Epson printer. "If we need to change the design, we can do that easily using the software. I can even add extra information if I want. Another thing that's really great is that we don't have to follow a pre-printed design."
From having a dedicated staff and computer to print and cut labels, GMF now uses a system where anyone can just print out labels when they need. Now, all they need to do is to stock blank media and ink cartridges. "This has helped us increase productivity and reduce costs," says Artiko.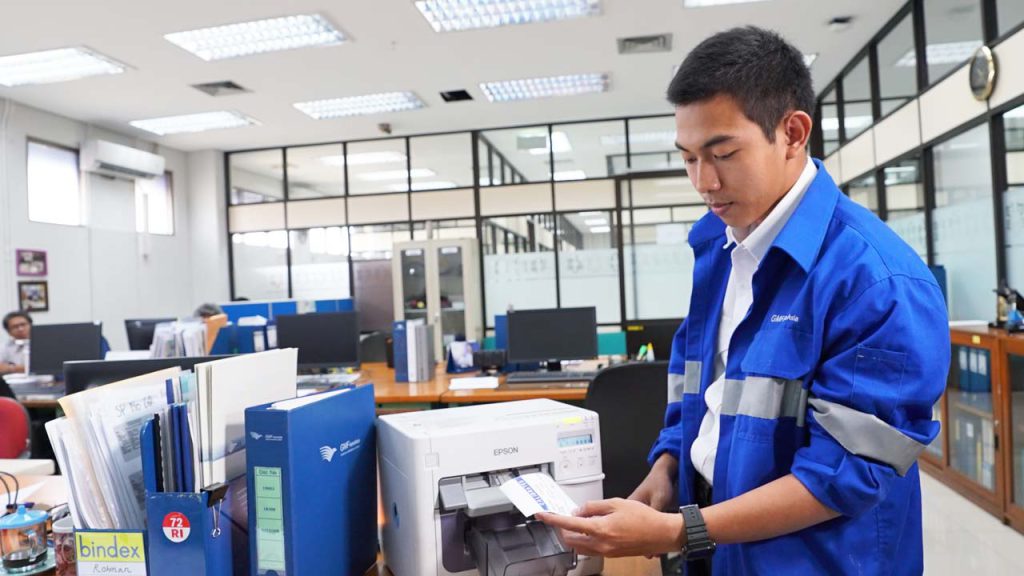 Artiko is also impressed by how Epson printer required no special training to use. "The system was easy to implement," says Artiko. "We could quickly and effectively integrate the new printers into our existing workflow."
GMF hopes that the Epson printer will be a tool that helps them to rise to greater heights. "As a market leader, our vision is to provide quality products and services to all our clients and we are happy how our Epson printer is enabling us to do just that," says Artika.
With the partnership with Epson, the sky's the limit for GMF. "At GMF AeroAsia, we want to become one of the top 10 Maintenance, Repair and Overhaul (MRO) organisations in the world. We'll continue to strive to improve the quality of our services beyond what's required in the industry."