Printing In The Age Of Digital Disruption: How The Epson T-series Helps The Engineer Of Tomorrow
Printing in the Age of Digital Disruption: How the Epson T-series helps the Engineer of Tomorrow
For printing industry veteran Mr Samuel Lee, Senior Manager at Bits and Bytes, graphics precision and accuracy is an artful combination of software, hardware and humanware. Bits and Bytes provides professional printing solutions and has over 20 years of active distribution partnership with Epson for large-format printing technologies in Singapore.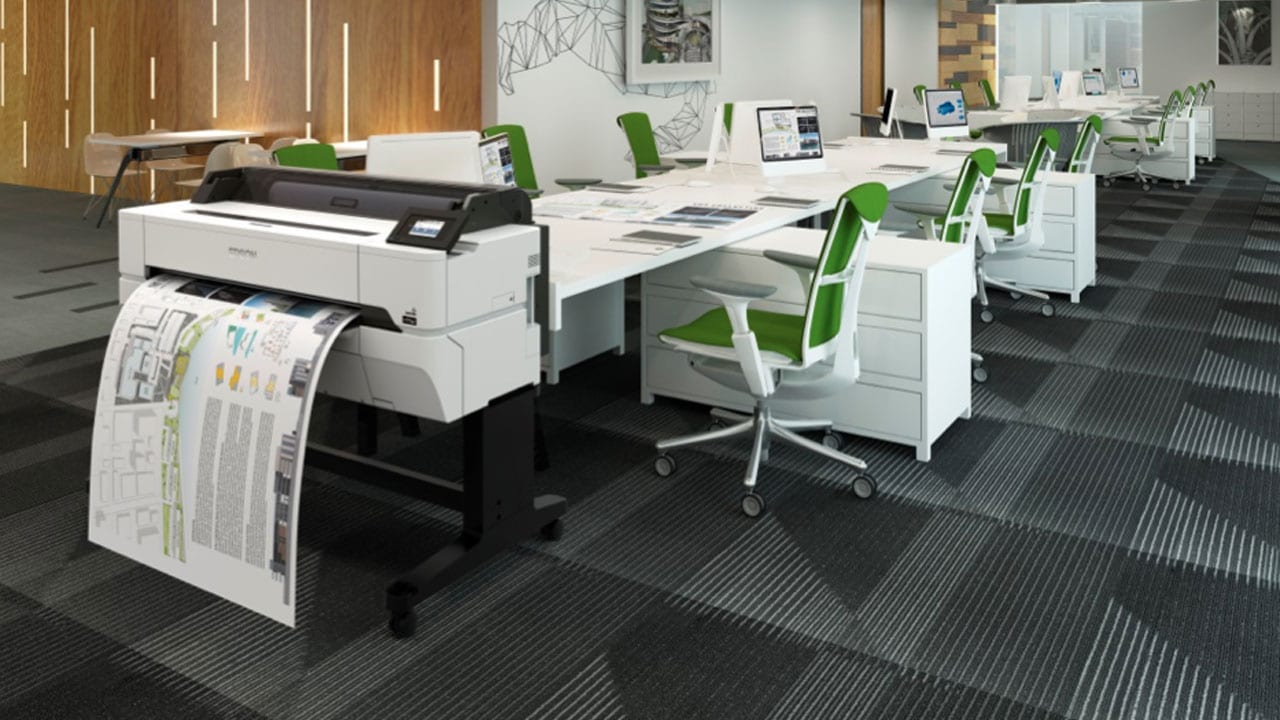 Colour is critical in large format printing. For those who require precision in their printing for work such as architects and engineers, the precision and accuracy of line drawings and their colours is critical.
"For large format printing, color is the key component" said Mr. Lee, focusing on the importance of graphics precision, accuracy and quality from the perspective of architects, engineers and infrastructure developers.
"If you can't differentiate between the colors, the important information will be missing," said Mr Lee. For engineers and architects relying on CAD presentations to pitch for infrastructure development projects worth hundreds of millions of dollars, the color precision and detail serve a critical role in closing the deal. "Would you choose a printer that does not provide the right color and quality?" he adds.
Mr Lee highlights how technical models of printers have evolved. "In the past, the technical models catering to this segment could not meet general graphics demand in terms of quality. However today, this has changed," he said.
"For example, with the Epson T-series printer for the CAD market, it does not just print line works but it has become a good graphics printer. With this, we can see that this model of printer has the potential to satisfy more than one segment of the market, including those who need good quality vibrant prints for marketing or general usage," he observes.
Mr Lee highlights key considerations to purchasing a printer. "Print performance, print quality, usability and speed are important factors. Additionally, users are also particular on the size of the printer due to space limitations of the office," he said.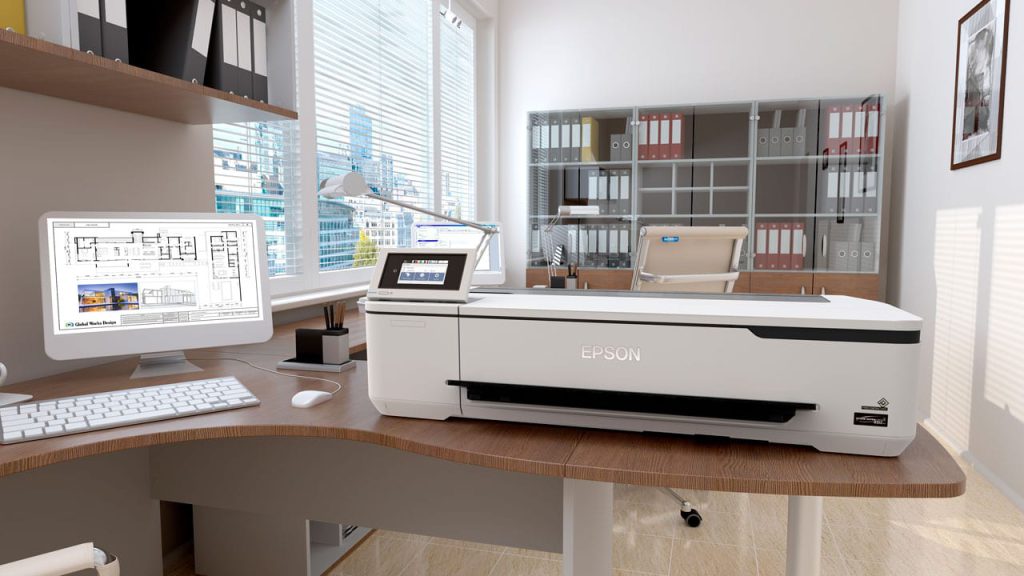 "Ultimately, it is important for users to get the right model to meet their requirements, and it has to be cost efficient. Total cost of ownership is key to maximising the return on investment, and this would include cost of inks and maintenance of the printer," he added.
Despite the disruptive digital transformation encouraging architects and engineers to embrace digital technologies for collaborating around graphics intensive technical drawings, Mr Lee believes the printed versions of large-format technical and general graphics images will remain relevant for years to come.
According to Mr Lee, printing will still remain relevant and even more so. "The real value of a printing machine depends on how you look at it. Customers will still need to print, and they will be very selective in terms of the technologies, financial considerations and end-to-end lifecycle support of large-format printer technologies," he said
Bits and Bytes serves a diverse set of customers, ranging from everyday home and school users, to professional photographers, industrial engineers and architects with advanced printing technologies such as the Epson T-Series.
Over the decades, Epson has pioneered advancements in large format printing for a wide variety of technical users. Specifically for CAD users, Epson T-Series printers bring high performance and productivity to users. Highlights of its features include:
Durable and Vibrant Prints: Next-generation UltraChrome XD2 archival pigment ink technology ensures high-precision graphics depth and detail, with the Nozzle Verification Technology delivering reliable color output.
High-Speed Printing Performance: The PrecisionCore Micro TFP printhead enables ultrafast printing speed and paper feed, producing accurate A1 printers in speeds of up to 31 seconds.
Replace inks less often: High-capacity cartridges help to maximise the production time with less ink replacements.
Convenience and Ease of Use: Printer configurations are easy to set up in short time and do not require high technical skills. The feature-rich interface is intuitive, attractive and easy to navigate for everyday use with a low learning curve.
Compact and Sleek Design: The attractive and futuristic design complements the printer's high performance and functionality. Anti-dust design prevents misprints and delivers quality results with every printout.
Cost Efficient and Productive Operations: The well-functional printing machine is cost-effective, supports multiple media and increases productivity with its user-friendly features.
Print from virtually anywhere in the office – Integrated wireless and Wi-Fi Direct connectivity allow for easy printing print from tablets, smartphones and more.
Versatile media handling – Accommodates rolls up to 24 and 36 inches and up to 50 sheets of A4 and A3 paper through the Auto Sheet Feeder with autoswitch, as well as cut-sheet papers up to A1 or A0 sizes.
Precise, sharp detail – Print blueprints, line drawings, posters, and more up to 2,400 dpi.
Easy set up – Get up and running out of the box in rapid time.