Nini Marini – In Pursuit of Her Passion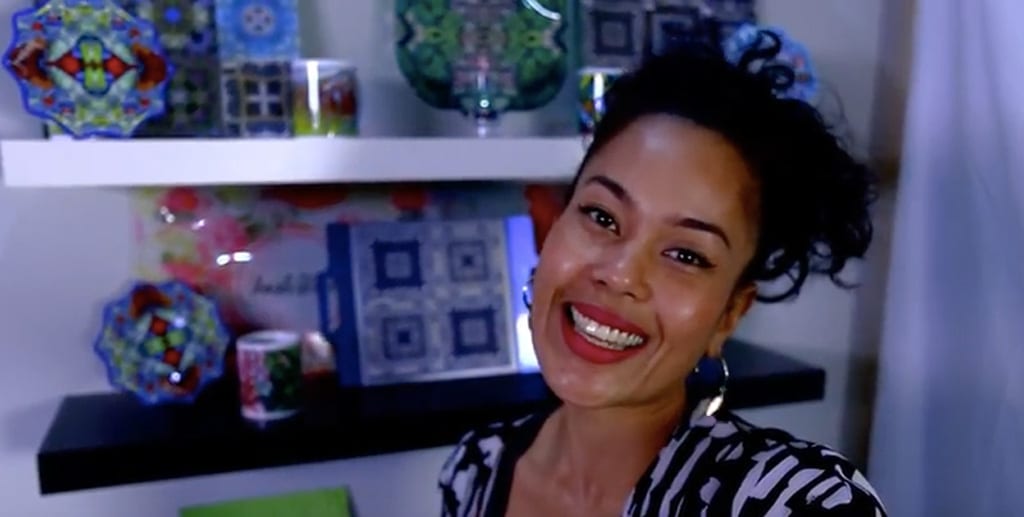 Nini Marini – Pursuing her passion and living her creative dream with Epson's help
A CREATIVE content manager by day, an artist by weekends and nights, for Marini, or Nini as she's affectionately known, art is something she could do for hours on end and yet find great satisfaction in it.
"Art is who I am, there is no need for definition — that is the beauty of art. When I'm done with my art, I'm completely happy," she shares with a gush. "I never want my art to become work – when you do something you love, it's not work!"
Beginning her love affair with art at the tender age of three, Nini has been painting since, spurred on by her mum Fatima, who recognised her talent early on.
The General Manager of Content Innovation and Digital at Primeworks Studios by day, Nini has been involved in art for the better part of her life. Even while studying visual communications at university, she held on to her passion of drawing and painting — finding a lot of her inspiration for her works from nature.
It was then that Nini's passion to share her art with everyone was awoken and while the idea never went away, it did take a back stage to canvas painting between 2009 and 2012. However, the next 2 years saw Nini beginning to experiment with the idea of transferring her art onto different forms of media.
Her motivation? The talented painter wanted to bring her creations to life in a myriad of different forms so that people from all walks of life can appreciate them.
This resulted in Nini launching her first collection on ceramic tiles in 2014 using Epson SureColor printers, which involved her art being transferred to the tiles. Following that, Nini experimented by transferring her paintings onto other materials.Her relationship with Epson further blossomed, culminating in her first fully collaborative exhibition called "Reflections of a
Peacock Butterfly" held in March 2016.
Her line of creations, digitised and printed on various media with Epson's SureColor printers, included mugs, ceramic tiles, metal coasters, drapes, scarves, tote bags, cushion covers and even fabrics such as sofa upholstery.
"Without people who appreciate art, there will be no artists — we will just be people making pictures."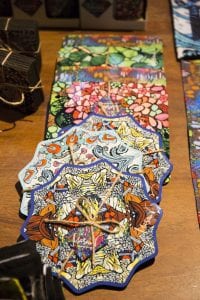 The printing process
Nini's creations are managed by Malaysian printing solution provider, Sulong Enterprise, which has been in operation for the last 15 years and is based in Shah Alam. They operate a customized gift shop under the brand Printrix, which specialises in printing customised gifts including luggage tags, magnets, metal prints and more recently, fabric and textile sublimation prints.
The process of transferring Nini's art to fabric begins by taking a high resolution photo of her created painting. The colors in the image are then touched up and the image laid out by a graphic designer in the appropriate format meant for printing. This final digital image is then printed on dye sublimation paper in Sulong Enterprise's printing lab.
Art with Epson technology
For Epson, the chance to work with Nini is a great opportunity to showcase the versatility of its range of SureColor Printers, which are able print on ceramic, fabric and even metallic materials. This process of transferring Nini's art onto fabric is achieved with two Epson SureColor F-Series dye sublimation printers, namely: The Epson SureColour F6070, which can print up to 44-inches in width; and the SureColour F9270, which can print up to 64-inches in width.
Dye sublimation printers are specialised devices that are used to produce high photo quality colour artwork that can be transferred onto polyester and polymer-coated substrates, as well as onto textiles and gift items such as mugs, wooden plaques, plastics and fabrics.
Both the Epson SureColor F6070 Dye-Sublimation and Epson SureColor F9270 printers use Epson's proprietary technology known as Micro Piezo printheads, which eject droplets of ink via mechanical pressure. Unlike thermal inkjet systems, Micro Piezo systems do not use heat, making it compatible with a far wider variety of inks and mediums. They are also highly durable
while offering fast printing speeds.
By precisely controlling the volume of ink contained in each droplet of ink, Epson Micro Piezo printers not only generate virtually no wasted ink, they also ensure that sharp, rich and virtually grain-free images are rendered at all times. Using this process, Nini's art can be transferred to so many different materials and this is just a great way for the artist to make available her creations to everyone imaginable.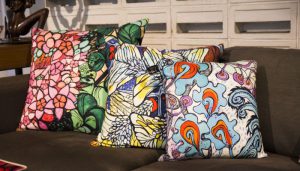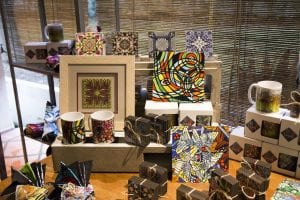 Working with Epson Printers
Nasuha says there are many reasons why she chose Epson printers but the main reasons that stood out were its great colour calibration and how quickly they operated.
"Epson printers have great colour calibration and they print out accurate colours, matching exactly what we are able to visualise on our computer monitors," she says. The accuracy factor is crucial for our business as we work together with many designers and corporate companies, who demand such accuracy," she said.
"The production time to produce a print is also very good. Aside from this, the printer is also very user friendly, which is a plus point when dealing with such printers as we do not have to spend a lot of time learning how to use it."
Besides these benefits, Nasuha also feels that Epson's after sales service is great and is very reliable. When Sulong Enterprises first bought the two Epson SureColor printers, they were given on-site training and support. When faced with certain technical problems, Epson will send over its technician to solve them.
For Nini, the colour accuracy produced by both Epson SureColour printers makes it a real joy to work with. More than that, the Epson SureColor F6070 and the SureColor F9270 dye sublimation printers transfer Nini's art into so many different surfaces and materials, bringing such versatility and flexibility to the process, it enables Nini to have almost endless possibilities
as an art entrepreneur.
Additionally, dye sublimation transfer printing not only opens entirely new opportunities in creative industries but it's also much faster than the traditional silk screen printing, requires less manpower and is a lot more environmentally friendly and cleaner to use. For example, both Epson SureColour printers use the Epson UltraChrome DS ink and it comprises 100% nickel and fluorine-free formulations, which makes the printed textile and garments certified safe for babies and toddlers up to 3-years- old to use. But in the end for Nini, if there is one thing only that stands out with her collaboration with Epson, it's the fact that she can turn her passion into business.
"What I really love about this collaboration with Epson is not just that so many of my fans can now take 'a piece of me' home, but also other artists and I could potentially sustain ourselves financially by doing something we truly love."