Melinda Looi Thrills In Kuala Lumpur – From The Inside Out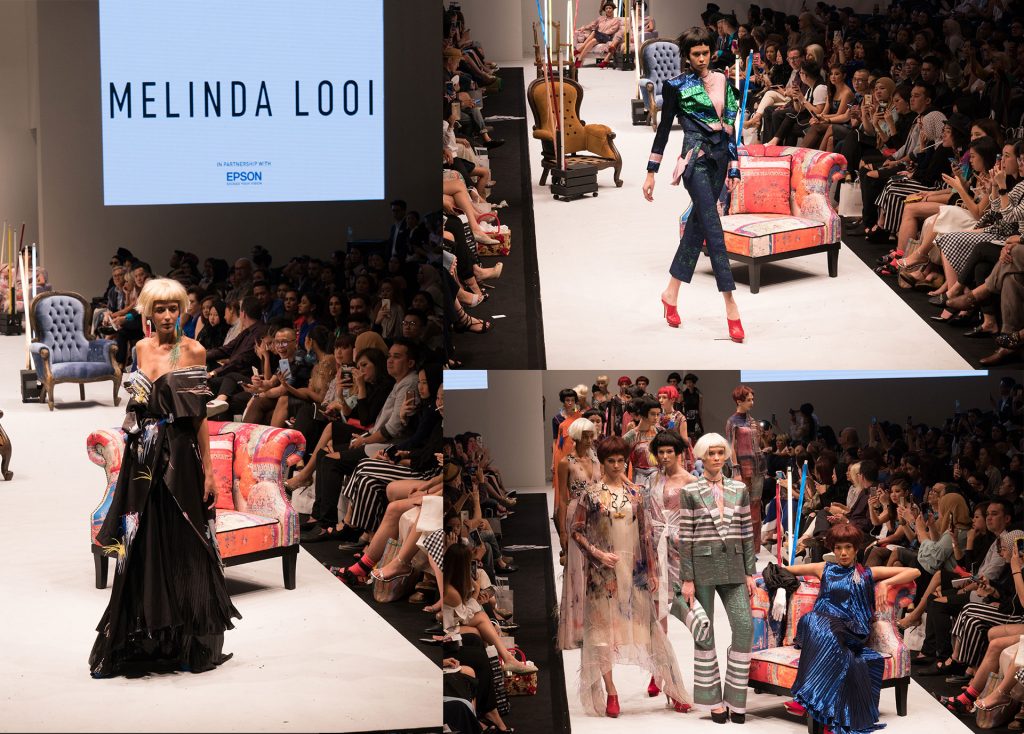 "There is no alternative to digitally-printed fabrics if you really want unique prints," says the avant-garde designer
Melinda Looi took Kuala Lumpur Fashion Week Ready to Wear 2017 by storm with her latest collection 'The Interiors'. On a runway that was itself intriguingly furnished with lavishly upholstered chairs, the models appeared wearing dazzling outfits inspired by decorative elements and components of interior design.
How technology creates beautiful art
The Interiors collection showcases Looi's signature eclectic mix of patterns, textures and colours, brought to life using Epson's digital textile printing.
The pieces not only feature digital prints on the outside, but inside as well. "I like my garments to not only look good outside but also good inside," Looi told Women's Weekly.
KLFW is in its fifth year and featured more than 150 Malaysian designers, all showcasing their never-seen-before runway collections.
As a leading Asian tech-savvy fashion brand, Looi is no stranger to using technology in her designs and creations. So it was not surprising when she collaborated with Epson to use its SureColor F-series of digital textile dye sublimation printer to create her 2018 ready-to-wear collection.
All 20 creations in the collection use Epson digital textile printing technology to produce high quality colour artwork without the typically exorbitant cost and long lead times usually associated with conventional textile printing.
"I believe that technology adds an incredible advantage to apply innovation in the fashion industry. A number of different technologies are currently being experimented with, such as 3D printing – and I did Asia's first 3D printed fashion collection back in 2013. We even have e-textiles nowadays, with circuits built in," says Looi.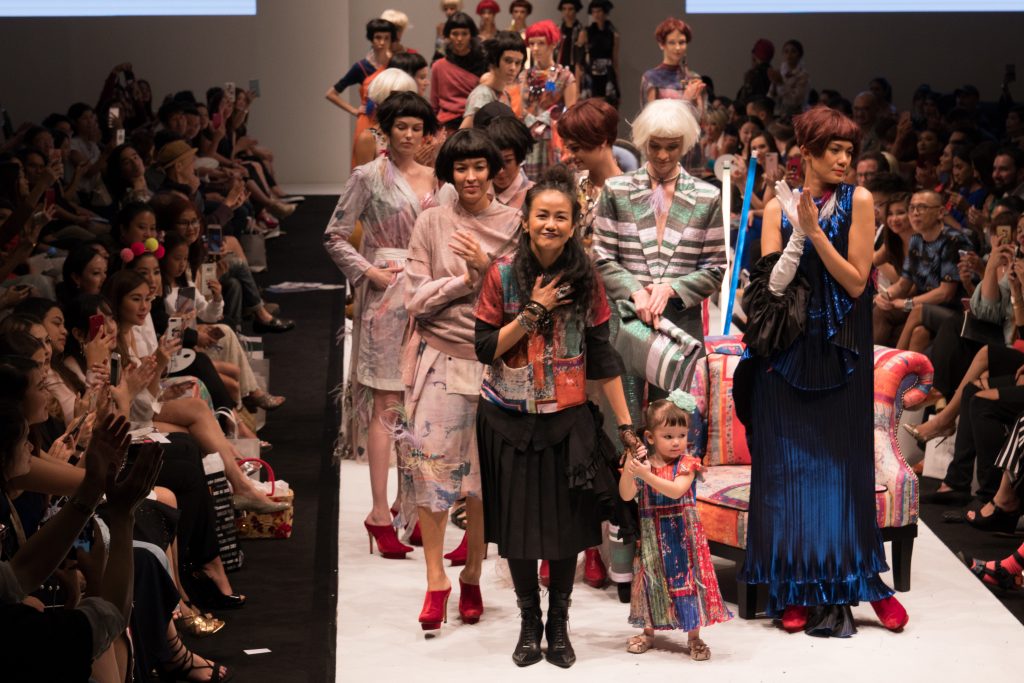 Epson SureColor F-series dye sublimation printers use Epson's proprietary PrecisionCore technology. The printheads use mechanical pressure instead of heat to eject droplets of ink, which make it compatible with a much larger variety of inks and mediums. By precisely controlling the volume of ink contained in each droplet, these printers not only generate virtually no waste, they also ensure that sharp, rich and virtually grain-free images.
For Looi, this technology allows her unrestricted choices in fabric and design, since she can print on almost anything.
As she told Women's Weekly: "I'm always adventurous when it comes to my design and I wanted to do something different this time. With digital printing, we were able to print on different types of materials like satin, PVC and polyester. It's such a convenient service that has really opened up plenty of creative opportunities for me."
Looi is known for her signature avant-garde style, which this work clearly encapsulates. The Epson digital textile sublimation printer is the perfect tool to create designs especially for couture, which require bespoke, one-off designs. "There is no alternative to digitally-printed fabrics if you really want unique prints," she says.
Meeting consumer demands
The use of such technology also helps to shorten turnaround times and allows designers to print in small volumes for customised prints. It's a useful feature considering the 'see now, buy now' culture that's swept the fashion industry. Digital printing makes it much easier to satisfy this demand. Designers such as Looi can achieve their artistic vision easily, quickly, and at the highest quality.
Designers no longer need to stick with traditional printing techniques, which require high volumes, long lead times and produce a lot of waste. Elaborating on concerns around waste, Looi points out, "we do not have to print thousands of metres of fabric. Only what is needed, when [it] is needed."
Looi says she is "most impressed with the quality of prints by Epson's digital textile dye sublimation printers, which is very clear, beautiful and durable on the wide range of textiles and surfaces we tried it on." The digital textile dye sublimation printer was designed to give designers a wide range of flexibility and speed in trying out new print ideas. They're not limited by anything from design to colours and effects on a huge variety of different textiles and fabrics.
The success and beauty of Looi's The Interiors collection attests to that.