Helping Local Printing Companies Deliver Globally Competitive Labels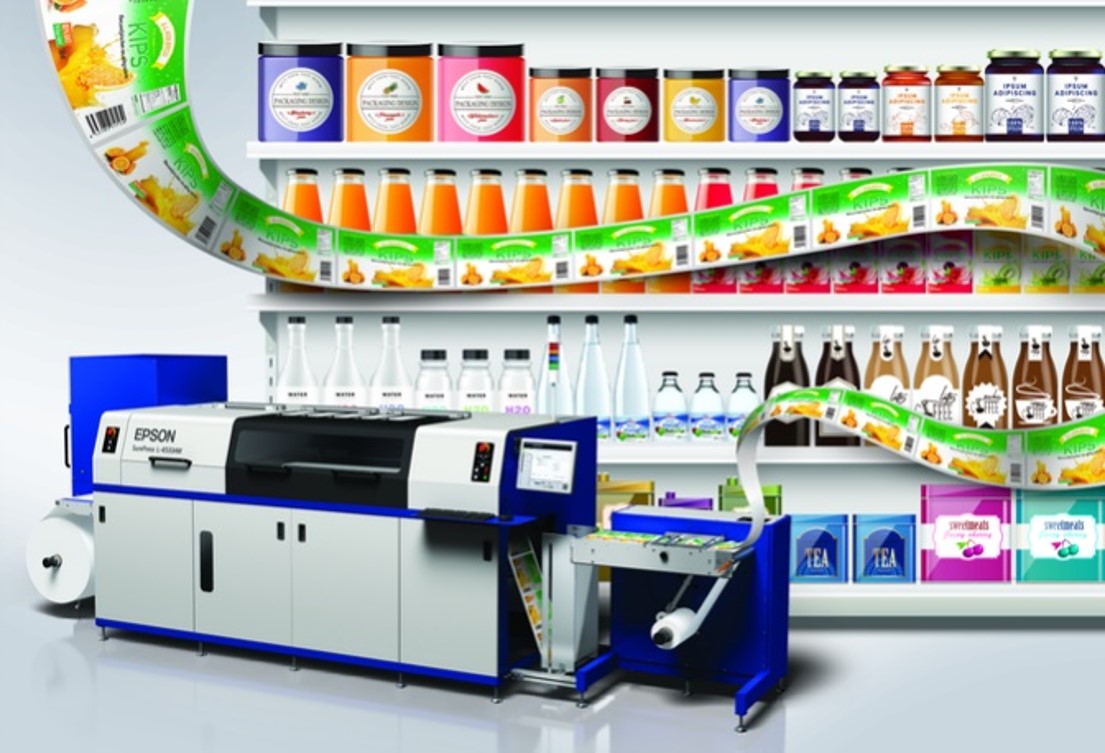 The market for product labelling is expanding rapidly worldwide. Consumer packaged goods (CPG) companies and health-focused businesses are adopting an expanding array of applications for product labels that go far beyond simply standing out on store shelves. Analysts forecast at the beginning of 2020 that the label printing industry in the region would have ample opportunities to grow as the Asia Pacific population becomes more urbanised and gains more disposable income. Aging populations in some countries are also contributing to more home delivery and services.
Despite the economic headwinds caused by the pandemic, the label printing market is expected to rebound and maintain its momentum, particularly in Indonesia, India and China. According to IDC, label and packaging printer shipments and value share grew rapidly in the fourth quarter of 2020 in response to the economic recovery and businesses accelerating digitalisation plans. Consumer packaged goods like beauty products, food and beverage products, as well as medical products are all expected to drive growth in the print label market. This will become more pronounced as the industry shifts to more sustainable substrates and packaging to align with customers' increasing focus on making eco-friendly purchases.
Modernising printing equipment to meet demand
Printers and converters across the region are stepping up its equipment line by making the transition from analogue to digital printers to produce the eye-catching labels that companies around the world are bringing to Asia Pacific markets. With digital inkjet printers, shops of any size can deliver the quality and customisation businesses need quickly and more efficiently than with traditional printing methods. This makes the popular practice of producing shorter, variable runs more cost effective in a price competitive market.
Epson's SurePress Label Printers deliver outstanding quality across a wide range of substrates, which allows print shops to handle a broader range of jobs and be more productive. This enhances short run printing capabilities by offering customers a range of prints, including labels, product stickers, banner-type labels, poster-type labels, and large stickers, for a single sales promotion. A single operator can also run multiple presses safely and easily, while automatic printhead maintenance ensures a faster, more efficient and reliable workflow. As a result, the number of short-run jobs can be increased, which improves profitability for label printing businesses.
SurePress AQ ink is formulated with a special resin to increase water and light resistance, which is ideal for products such as drink bottles and cans, kitchenware, dishwashing detergents and bathroom accessories. Additionally, Epson's advanced Micro Piezo inkjet technology controls the amount of ink pulled into and expelled out of the printhead nozzles to ensure high-end colour quality and the sharp detail that is needed for barcodes and small text.
As consumer-packaged goods (CPG) companies, food and grocery delivery services and medical companies adopt new label features to attract consumers and comply with local and industry regulations, job requests and print varieties will increase. Printing companies should quickly review their shop equipment to decide if a digital label printer is right for their business. Making an investment in one of the latest digital label printers from Epson will give print shops and converter businesses a greater competitive advantage in a high-pressure market environment.