Green Procurement: Heat-Free Tech Transforms The Way Businesses Approach Printing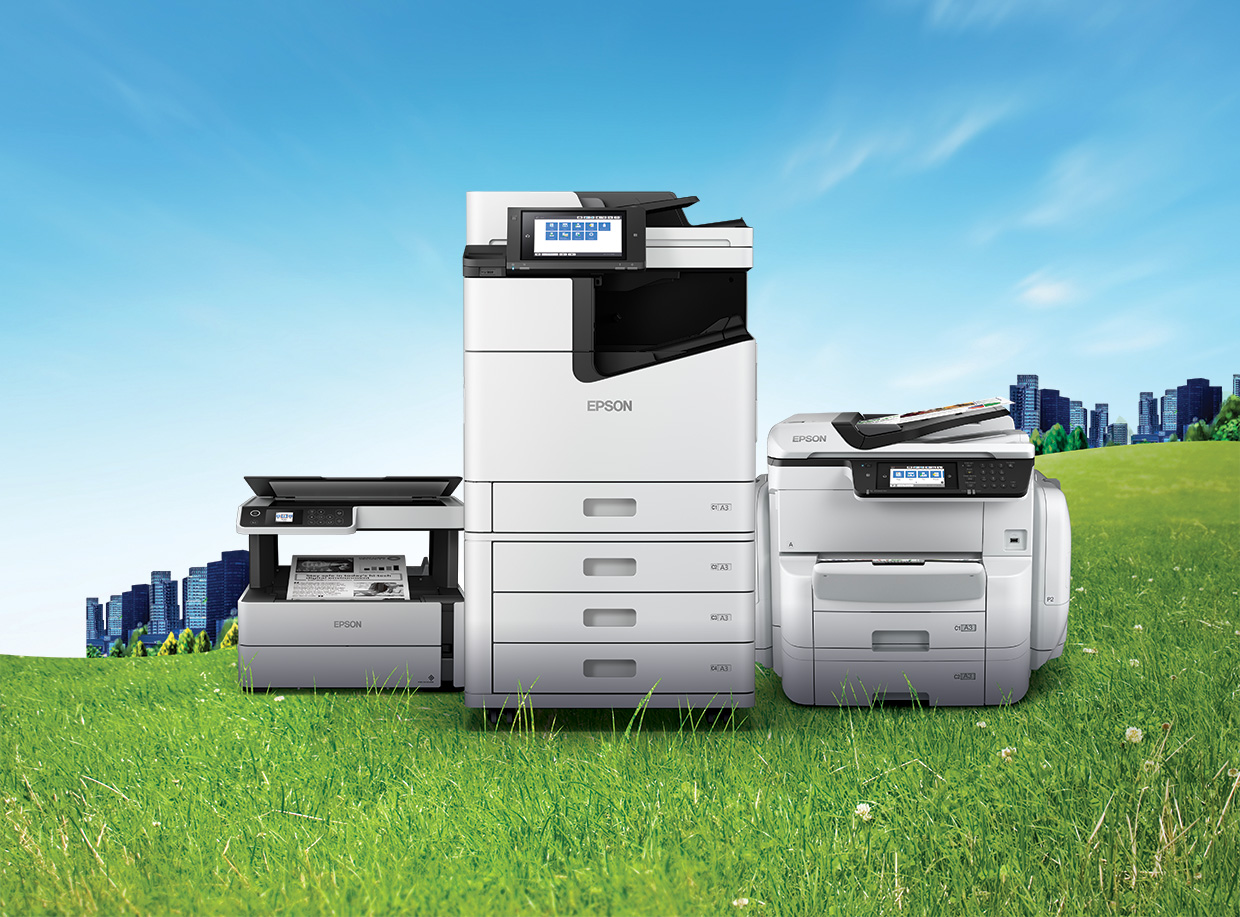 The pandemic has enacted change in behaviours across consumers, enterprises and governments, indicating an inflection point in sustainability perceptions. In line with the rise in social awareness of environmental issues and its implications, businesses and individuals alike are opting for eco-friendly products.
The recently concluded COP26 United Nations climate conference showcases commitments among nearly 200 countries across the world, notwithstanding Southeast Asia. ASEAN member states have further pledged its cooperation on climate change, with each country's national agenda outlining detailed plans for capacity-building to effective implementation of a sustainability-first ethos.
Conversations on climate financing, alongside a flurry of private-public declarations to keep alive the prospect of limiting global warming, demonstrates the degree to which climate change pervades every aspect of modern life moving forward.
Climate risks and opportunities for businesses in ASEAN are two sides of the same coin. Investor pressure has brought renewed focus on sustainability reporting – with green procurement as a core tactic to achieve such goals – and vast opportunities in green industries allow Southeast Asian enterprises to reap its benefits.
According to an MSCI survey [1], 79% of institutional investors in Asia-Pacific have increased Environment, Social and Governance (ESG) investments "significantly" or "moderately" in response to the pandemic, slightly higher than the global share of 77%. Reports from PwC [2] and KPMG [3] indicate that sustainability-aligned corporate values has led to an improved perception of companies in Asia. With this current trend, businesses should rethink the causes and products that consumers and investors support in our current climate, apart from traditional benchmark indicators such as growth, profitability, and corporate governance.
Green Procurement for ESG Initiatives
Applying sustainability efforts in the way businesses operate has now been made easy with green alternatives. Epson's Business Inkjet Printers use PrecisionCore Heat-Free Technology for low power consumption and significant improvements in cost savings. Unlike traditional laser printing, Epson's Business Inkjet Printers do not use heat in its printing process and offers up to 85% reduction in power consumption [4] and carbon emissions [5]. This results in a lower total cost of ownership, while reinforcing the mandate of environmental sustainability.
With fast print speeds of up to 100 pages per minute [6] and minimal downtime, Business Inkjet Printers are engineered to provide eco-efficiency with consistently high speeds. Office productivity can be enhanced with less downtime for maintenance, due to its simple structure and with up to 59% fewer replacement parts [7] compared to laser printers – resulting in less e-waste.
Designed to enhance business productivity with a range of connectivity features for everyday workgroup functions, Epson is the market leader known for their printheads' exceptional reliability and durability. Paper jams are a worry of the past, as these Business Inkjet Printers are designed for dependable performance with a low-maintenance, user-friendly printing experience. Epson's DURABrite pigment inks achieve superior quality and vibrant prints that are water-, fade- and smudge-resistant, with ultra-high yield ink capacity helping to keep cost per print down. Printing can be done responsibly with Epson's simplified printing process, which produces quality prints that are good for the earth.
There are certain misconceptions that quality products come at a high cost. With a huge pool of vendors with multiple products and solutions in the market, it can be an overwhelming and time-consuming process to search for the best deal. Epson offers a suite of business printing products, including its WorkForce Enterprise, WorkForce Pro and EcoTank Business Inkjet Printers which help corporations achieve effective and high quality solutions with manageable cost that makes business sense.
Software support is a crucial consideration factor for monitoring and maintenance of bulk printing jobs. Businesses will be pleased to know that Epson Remote Services, a free cloud-hosted solution which enables remote monitoring of print environments and service notifications on the go, has been recognised by Keypoint Intelligence's BLI 2022 Pick and Outstanding Innovation Awards as an Outstanding Service Tool.
This is just one of the many software solutions provided by Epson. Businesses can customise print options and enjoy seamless compatibility with Business Inkjet Printers by integrating them into existing IT infrastructures, a simple and fuss-free process that alleviates all enterprise print worries.
These printers are useful for both procurement officers and SME (Small and Medium Enterprise) owners as remaining environmentally conscious helps them to adopt best-in-class solutions and technologies. By standardising and simplifying their products and processes, businesses become more effective and transparent while marrying the needs of its users. With Epson's products, businesses can optimize their processes without compromising information confidentiality, productivity efforts, nor the environment.
Protecting the Productivity Bottom Line
The time to act is now. Climate change reports have suggested the urgency and cooperation required for real impact, or to otherwise face serious consequences of climate inaction. Big players in asset management such as BlackRock [8] have been making bold statements to cut off investments for companies that do not invest in ESG related strategies [9]. Procuring Epson's products is a fast, simple and effective way to align organizational ethos to the necessary reporting of sustainable enterprise efforts, without the need for greenwashing.
[1] MSCI, "Global investors accelerate ESG investments in response to pandemic, according to MSCI survey; interconnected risks present challenges", last modified February 9, 2021.  https://www.msci.com/documents/10199/51331fff-2b84-396d-2b57-bad161271a4e.
[2] PricewaterhouseCoopers Asset and Wealth Management, "Environmental, social and governance (ESG) in Asia", 2020. https://www.pwc.com/sg/en/asset-management/assets/environmental-social-and-governance-in-asia-awm.pdf.
[3] KPMG Insights, "Promoting ESG in Asia Pacific", May 2020. https://home.kpmg/xx/en/home/insights/2020/05/promoting-esg-in-asia-pacific.html.
[4] Testing was commissioned by Epson and conducted by Keypoint Intelligence. One specific model was selected from colour laser multi-function printers in the 65-70ppm class. Epson WorkForce Enterprise WF-C21000 with 100ppm (equivalent model in Europe was used during the evaluation). This data is as of September, 2020. Devices were tested in default mode as per Keypoint Intelligence's proprietary standard energy consumption test methods. Calculations were based on a weekday workload of 2 x 4 hours printing + 16 hours in sleep/standby mode, and weekend energy use of 48 hours in sleep/standby mode. A total of 69 pages of workload test pattern using DOC, XLS, PPT, HTML, PDF files and Outlook email messages were printed six times in each 4-hour printing period.
[5] Annual CO₂ output calculations were based on JEMAI-LCA Pro, Cedar tree CO2 absorption calculations were based on Japan Forestry Agency standards of 8.8kg CO2 per annum per tree.
[6] Black and colour print speeds are measured in accordance with ISO/IEC 24734. Actual print times will vary based on system configuration, software, and page complexity.
[7] Testing was commissioned by Epson and conducted by Keypoint Intelligence. One competitor model was selected from worldwide best-selling vendor* in the 65ppm and 70ppm colour laser multi-function printer. Epson Work Force Enterprise WF-C20600 with 60ppm (equivalent model in Europe was used during the evaluation). Consumables and periodic replacement parts required to print 1M pages. The weight includes all used consumables, periodical replacement parts and their packaging. Test printed pattern used was ISO24712.
*Source: IDC's Worldwide Quarterly Hardcopy Peripherals Tracker 2020Q2, Units Share by Company.
[8] BlackRock, "Net Zero: a fiduciary approach", 2020. https://www.blackrock.com/corporate/investor-relations/blackrock-client-letter.
[9] BlackRock, "Larry Fink's 2021 letter to CEOs", 2020. https://www.blackrock.com/corporate/investor-relations/larry-fink-ceo-letter.