Globe Telecom Boosts Customer Engagement With Interactive Queue-busting System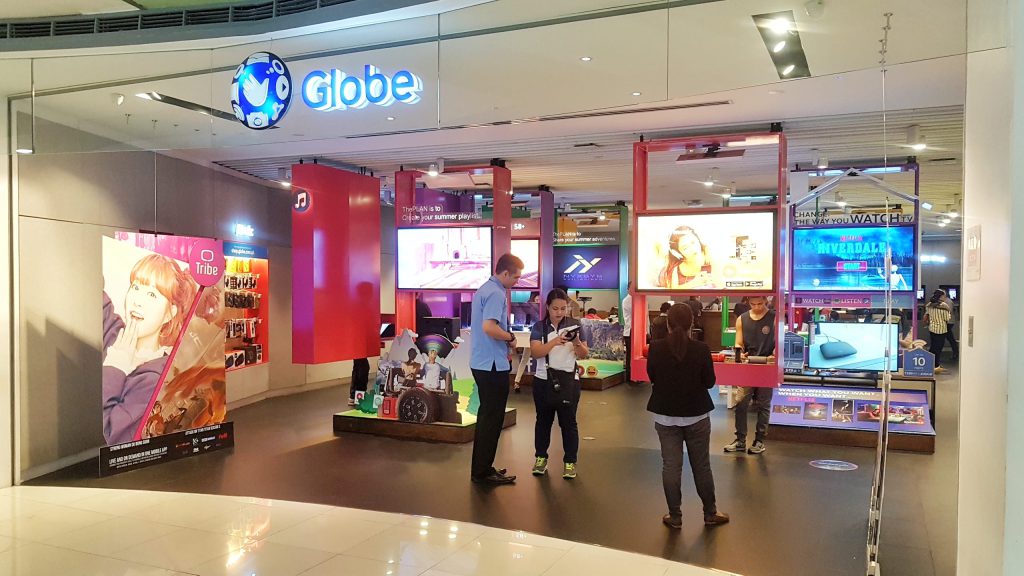 Globe Telecom, one of the largest telecom operators in Philippines, was looking for a business solution to their long queues at their popular GEN3 stores.
Providing telecom services to 48.4 million customers in the country and with 150 business centers and stores nationwide and expanding, Globe Telecom is continually searching for innovative ways to engage their customers and enhance customer experience.
In 2014, Globe launched their Globe Generation (GEN3) stores. These exciting stores feature various lifestyle zones that let customers do more than just pay bills; they are enabled to discover more of Globe's products and services.
The Gen3 stores were positioned as more than a store – They were a never-before-seen innovation and most importantly, were an experience. The move was highly successful, drawing large crowds to explore the various lifestyle zones while they waited to pay their bills.
Business Challenge
The very success of the GEN3 stores led to an unanticipated business challenge. The previous queue ticket system provided only a queue number to the customer, and required customers to wait for their number to be called, after opting for their type of service – Cashier, Sales or After-Sales. In many cases, if there were delays, they would simply end up leaving the store.
Given Globe's commitment to positive and enjoyable customer engagements, the company needed urgently to find a solution.  The requirement was for an efficient queue monitoring system that would provide information such as estimated waiting time and the number of customers that were in queue.
Along with these requirements, Globe was also searching for a solution that would improve the customer experience while they were in the store. The system needed to be customer-friendly, encouraging them to stay in the store and allowing staff to engage with them as they explore the various zones.  Furthermore, the queueing system needed to be portable, instead of stationing staff at a fixed spot – which would simply make the queueing worse.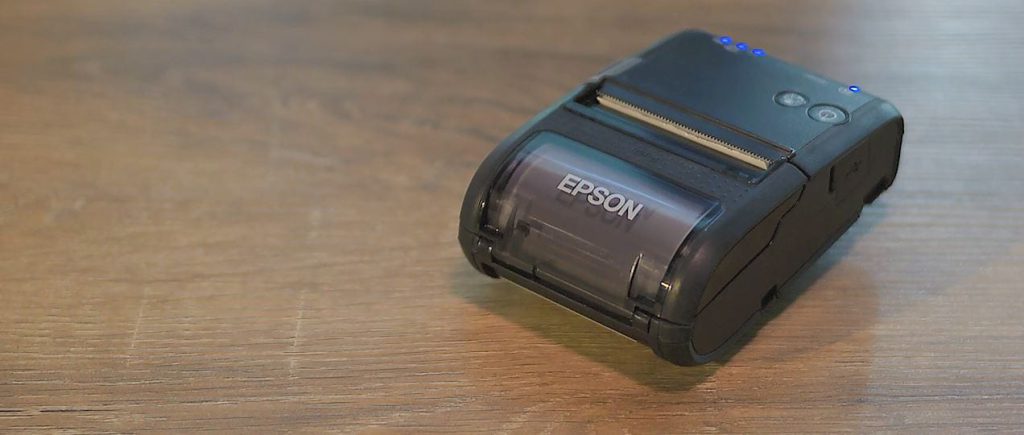 It is all about the customer experience – Epson the right fit
Globe decided to approach Epson for a solution as their previous experience with the company's products had been positive, giving them confidence that Epson would understand the challenge and offer the right solution.
The answer to the challenge proved to be Epson's new wireless mobile printer, the TM-P20.
"This lightweight wireless printer is palm-sized and ruggedized against accidental drops.  It has best-in-class operational battery life of up to 16 hours for the Wi-Fi models, and 26 hours for the Bluetooth models," said Epson's Product Manager for POS Systems.The P20 is compatible with all of today's best-of-breed POS systems and the latest industry-standard wireless security protocols. Simple and intuitive operation and LED light indications make navigating the printer a breeze. Also, drop-in paper loading means easy paper changes, even on the go.
These features made Epson's P20 an ideal choice for the busy environment of Globe's GEN3 stores, where staff are involved in non-stop customer interactions. Globe's in-house developers and programmers developed a customized app to address the need, choosing the Wi-Fi model for its strong Wi-Fi signal capabilities. Globe did actually explore some other printer options but rejected them due to unstable Wi-Fi connectivity issues.
The iOS-based app is installed in the iPad Mini Tablets carried by the sales staff at each store and is connected to Globe's webApp linked to Globe's Cloud.
A whole new world
Now, when customers visit the store, they can either queue at the entrance or approach any roving Globe sales person. They are to provide the sales personnel with their name, mobile number and advise the purpose of their visit.
The sales associate then uses their iPad Tablet to connect to the Epson P20 printer. At the touch of a button, the P20 printer delivers customers a queue ticket with a reference number, and an SMS is sent to their mobile phone to record their registration and queue details.
A clearly visible Queue Monitor in the store lets customers quickly review the list of names, queue number and counter available.
Customers can be confident of not missing their queue number since the system automatically sends an SMS to each customer as their number is approaching.  Thus, they are completely free to roam around the store and explore the different lifestyle zones while waiting for their turn.
Results a reality
Globe started testing the Epson P20 Wi-Fi units in April 2015.  Following successful commissioning, an initial order of seven units was made in August 2015, with continuous ordering thereafter. 127 units were in use as of October 2016 and Globe forecasts that 350 units will be required by the end of 2017.  Ensuring system downtime is kept to a minimum, 24/7 technical support is provided by Epson Philippines.
As part of their process of continual improvement, Globe has introduced a new feature to the system – customers can now book an appointment in advance via the mobile application.
"The net result of our switch to the interactive queue-busting system using Epson's P20 mobile Wi-Fi printers is a highly efficient queue monitoring and a greatly improved customer experience in-store," said Jayson 'JD" Dael, Head, Facilities & Retail Systems.
Globe's reputation for friendly and efficient customer service is enhanced – customers are no longer stressed by long queues for service; they are free to enjoy all the attractions of the GEN3 stores' lifestyle zones, and more receptive to approaches by Globe sales personnel.