Fashion For Good: Digitising Textile Printing Why Sustainability Is a Trend That's Here to Stay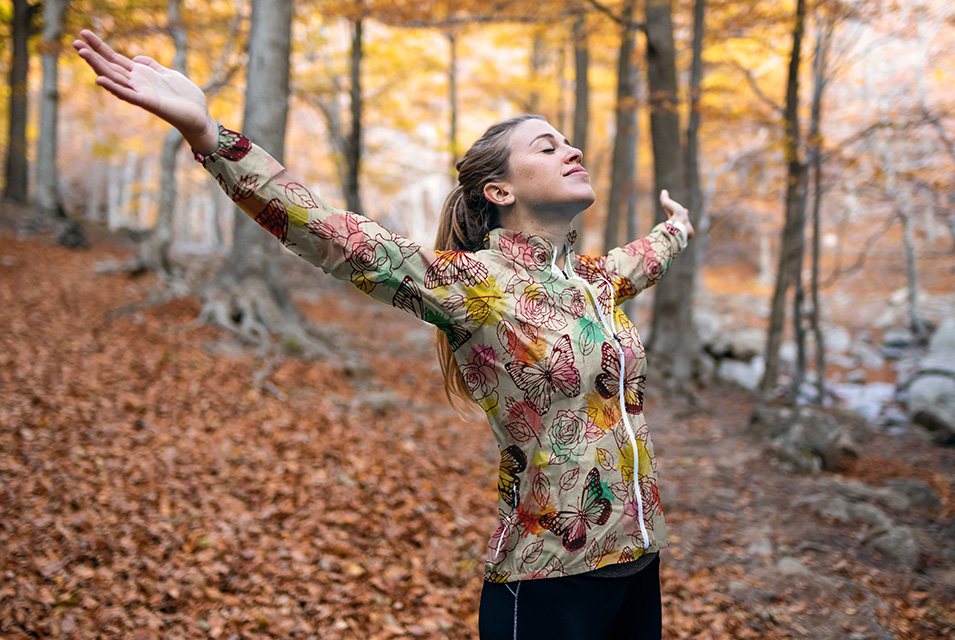 The fashion world is facing a critical juncture. Between excess water usage, dangerous chemicals, carbon emissions, and massive amounts of waste, the fashion industry is one of the most significant contributors to the climate crisis today. According to a McKinsey report, the fashion industry accounts for 4% of global greenhouse gas emissions. To put this in perspective, the amount is equivalent to the emissions produced by France, Germany, and the UK combined.
Consumers are growing more aware of the effects of the production and manufacturing industries, resulting in an increase in demand of dye sublimation printing technology when making textile purchases. The adverse environmental impacts the fashion industry has on our planet simply cannot be ignored any longer. With the rise of the sustainability movement, consumers are demanding more transparency from fashion brands – this includes going carbon negative, transforming their supply chain systems, and offering products that are environmentally friendly.
Fashion industry leaders are starting to pay attention, with some 250 brands having signed The Fashion Pact, a global coalition of fashion and textile companies committed to a common core of key environmental goals, it looks like the tide is starting to turn.
In Asia, there are growing numbers of fashion labels with a focus on slow, sustainable, and ethical qualities. Brands like Singapore-based Matter, Cambodia's Dorsu and Good Krama, and Rags2Riches from the Philippines, just to name a few, are making great strides in empowering local communities while minimising their impact on the environment.
Digitising The Textile Printing Industry
Businesses can no longer rest on their laurels and continue relying on analogue printing. The future of the fashion industry lies in going digital. Enter digital textile printing, a sustainable option which promises unparalleled quality and customisation, while catering to on-demand printing to minimise waste. In digital textile printing, digital data is printed directly onto fabric. Traditional or analogue printing, on the other hand, uses printing plates to press ink onto the fabric.
Amid the pandemic, the global market for digital textile printing estimated at US$1.5 billion in 2020, is projected to reach a revised size of US$2.7 billion by 2026, according to Digital Textile Printing – Global Market Trajectory & Analytics, a recent market report published by Global Industry Analysts Inc., (GIA). With consumers around the world expecting more customisation and higher print requirements like design and quality, demand for digital textile printers is predicted to grow.
Epson is revolutionising the future of the textile industry with digitalisation. Our product line is designed to meet commercial and industrial needs while at the same time being good for people and planet. Epson's fabric printing technology eliminates the need for manufacturers to use printing plates, which when used in traditional printing, leads to large amounts of water usage and wastage.  Epson's revolutionary technology has made easy the adoption of sustainable practices for business operations in textile manufacturing and production.
Epson's PrecisionCoreTM printheads allows for ultra-fast print speeds, with the ability to fire precise drops of ink, at a rate of up to 50,000 times a second per nozzle, and as small as 1.5 picolitres, delivering incredible speed and unbeatable image quality.
It's not all about productivity. Expect true garment printing reliability with Dye-Sublimation printers, which offer a streamlined workflow with less resources consumed compared to silk-screen printing or direct-to-film printing. With Epson's UltraChrome™ DS Ink, which has excellent light and wash-fastness as well as resistance to alkaline and acid perspiration, you can expect to produce vibrant and sharp colour images with your prints.
With its advanced digital textile printing solutions that revolutionise the way textiles are produced and manufactured, Epson is the market leader known for its digital textile printers that promise high-performance industrial level production yields and high-quality output. The outcome is more jobs, more profit, and more agility to meet commercial demands. There's never been a better time for fast fashion to take tangible action and future-proof the textile industry than now.
Making Sustainability Stand Out

The sustainability movement is not limited to efficacy and meeting commercial demands. Eliminating wastage, a problem widely acknowledged in the fashion industry, is also a top priority. With Epson's advanced digital textile printing solutions, up to 95% of waste material is reduced, workers are no longer exposed to caustic chemicals and dyes, and the environment is less polluted with noxious fumes from traditional printing methods.
Specially formulated for Dye Sublimation printers to produce vibrant colours, intense blacks, sharp contours and smooth gradations, Epson's UltraChrome Dye Sublimation Inks are 100% nickel and fluorine-free, and certified safe in accordance with OEKO-TEX® standards. Traditionally used on polyester fabrics and banners, the sublimation transfer printing method now has a wider range of print applications ranging from mugs to smartphone cases.
In the fight against climate change, the world has reached a tipping point. In the PwC 2021 Global Investor ESG Survey, ESG has now become a make-or-break consideration for leading investors globally and companies that fail to act on ESG issues risk losing investors. It's time for the fashion world to step up and do its part to ensure a more sustainable future and one we can be proud of leaving behind for the next generation. Switching to Epson's digital textile printing solutions is fast, simple, and effective, with easy configuration according to your business needs.