Digital Printing Transforms The Fashion Industry
Digital textile printing in Bandung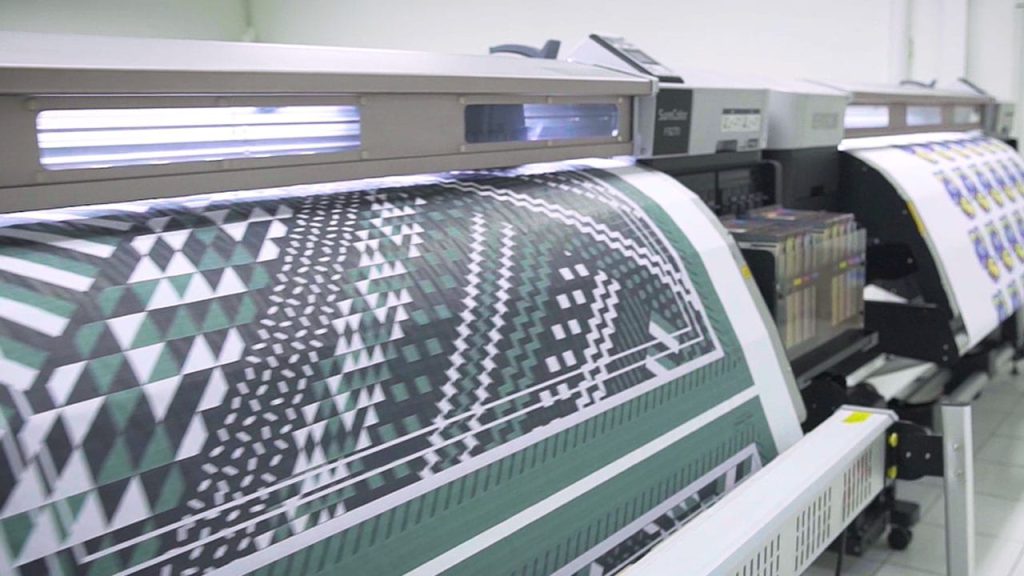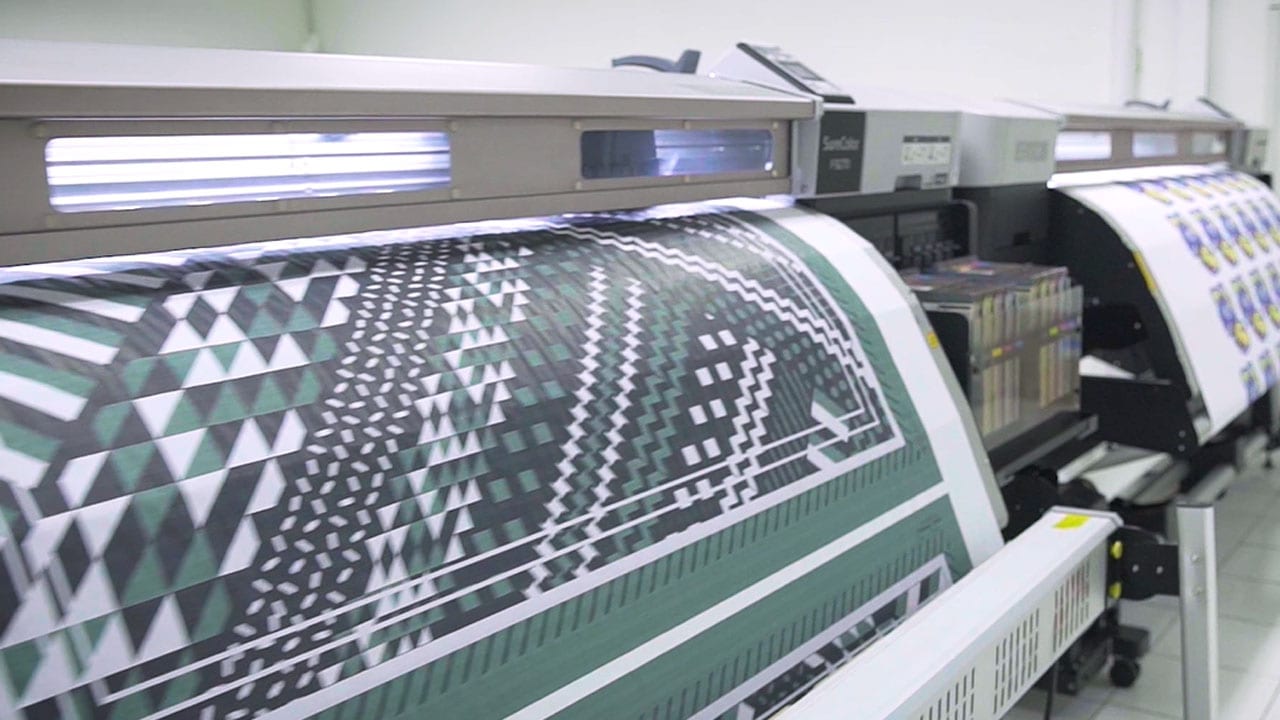 Technology like digital printing has been changing how the fashion industry is producing garments.
One company that's been using their Epson printers to grow their business is Royindo Pratama Mandiri (RPM). The company is a garment sublimation printing specialist located in Bandung, West Java, at the heart of the textile industry in Indonesia. RPM provides dye-sublimation printing services for fashion items such as clothing, sportswear, modest wear, and accessories, working with fashion designers that include famous Indonesian and global brands.
With clients spanning the globe, RPM needs high productivity printers that can meet the demands of their business. These demands include the ability to print a large quantity of fabric – from 2000 to 5000 metres a day. Thus RPM needs printers that can deliver high volume at fast speeds, something which they turned to Epson to provide.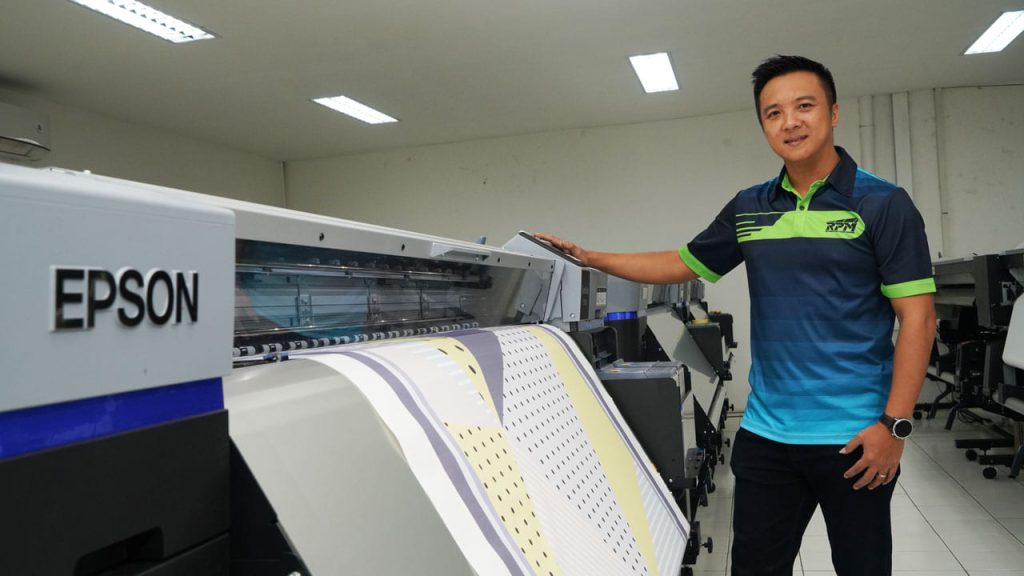 Hendri Roy is the owner of RPM, and he's always had a positive experience with his Epson printers, crediting his first big break in business to Epson. "I got my first order in 2013 and it was for a souvenir jacket. It was for a sample I made on an Epson inkjet printer. This made me realise that digital printing has huge potential in the future and inspired me to invest in more Epson printers for my business," Hendri says.
RPM currently has two Epson SC-F9270 printers and six Epson SC-F9330 printers which drives his business.
Hendri says the high standards set by his customers is why he chooses Epson's digital textile printers. "We mainly focus on the export market and our global customers have very stringent quality requirements. They expect excellent print quality, which include sharp detailed images. Exact colour matching consistency is important, as well as high print speeds for fast delivery."
He adds, "One of the things that distinguish Epson from other competitors is their colour management software. Colour replacement and profiling are critical to ensuring excellent quality for our business."
Using Epson's dye-sublimation printers gives RPM more options compared with traditional printing methods, helping to save on production costs and time.  "One of the amazing things about sublimation printing is the flexibility," Hendri says, "The sample set up cost is low compared with traditional printing methods. We can experiment with the design, colour and quality before we start a production run."
He adds, "The price is competitive and it's great for either small or big production runs. The printers are easy to operate and also easy to maintain, and really support my production process. We like the Epson printers' durability and ability to deliver replicable results regardless of the different production runs."
The printers have supported him in meeting his orders, and to satisfy his customers. He says, "When we receive a repeat order, we can demonstrate the reliability and effectiveness of the Epson printers. With this, our business grows every year."
As digital printing improves, the fashion industry looks set to harness its power to rise to new levels. Hendri believes that Epson is the ideal partner for RPM as the company strives to be one that exploits the latest technology.
He says, "Epson has paid attention to the details and have revolutionised digital textile printing technology. They continually innovate and create products to fulfil market needs. The opportunities in sublimation digital printing are limitless and I am excited to incorporate the latest innovations that will be developed in the coming years."