Color Photo Labs in the Midst of Changes
With the improvement in smartphone technologies, demand for photo prints has been on the decline. People now tend to prefer keeping their photos in digital format or storing them in a computer or a cell phone.
What does this mean for the humble photo lab? It does remain that demand for photo prints does still exists. However, in such a different age and environment, photo labs must adjust well to changing consumer behaviors and needs.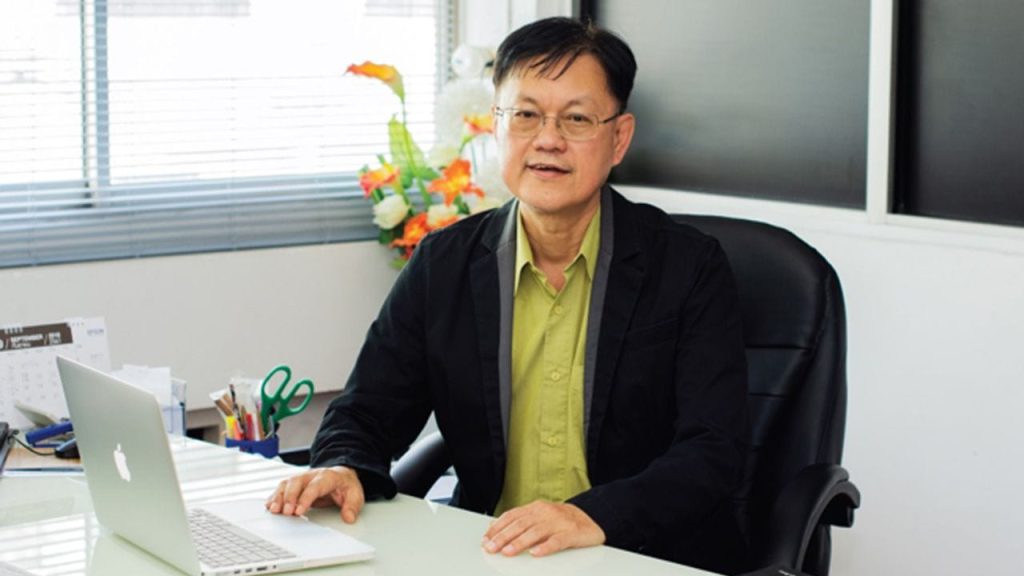 Mr. Vorapan Tiyarattanachai, Managing Director of V Mount & Trim Company Limited, says his firm has been distributing photo-lab equipment for more than 15 years, and has seen many changes in the industry.
In its early years, V Mount and Trim sold only equipment related to printed photos such as trimmers and coaters. "In the past, many people went to photo labs. After making a trip or attending an event, people would have photos printed out as souvenirs. That was the golden age for photo labs," he said.
"When people came to photo labs, they had whole film rolls developed too. That's because it was not possible for them to know beforehand which photo was badly taken. They had no choice. If they wanted to see their photos, the whole roll must be developed. As such, photo labs then could automatically get higher income compared to if people could choose to print out selected photos.
"But today, photo labs have seen big changes. Digital technologies have now allowed people to see their photos before deciding which one to print," Mr. Vorapan says.
Responding to the new landscape of photo-lab industry, leading brands across the world have developed new products. Epson, a top printer manufacturer, for example has already brought to the market various practical solutions for new-style photo labs.
Now an official distributor of Epson digital printers, V Mount and Trim has presented Epson SureColor and Epson SureLab to its customers too. The firm has recognized that these printers have the potential to change the market for the better.
At present, many photo labs have switched from the use of developer/fixer-based photo printers to Epson digital printers. Trends also suggest that Epson printers will have growing presence in the future. "We first knew Epson via our trade partner. After carefully studying Epson products, we have decided to expand our product range beyond equipment for post-photo processing to include photo printers too," said Mr Vorapan.
We are confident that Epson provides perfect solutions to photo labs in the digital age. Epson offers quality products and great services at reasonable prices. Most importantly, Epson printers work really fast. Epson products are different from old-style photo printing machines, which take 1 to 2 hours to print. With their impressive speed, customers can get their prints on the spot."
V Mount and Trim seek to gain their customers' confidence further by arranging product presentations at their places and after-sales services. As the firm emphasises this strongly, many photo labs feel confident about switching to Epson photo printers.
"To date, many of our customers have already replaced their old mixer/developer-based machines with Epson digital labs. These are the very customers who used to fear change. However, after my team went to their places to give demonstrations, they have gained confidence and gave feedback that using the new printers were easier than what they imagined. They feel that with Epson digital lab, it is not going to be difficult to keep their business afloat."
Vorapan's advice to color print labs is that they should not procrastinate in embracing digital-lab systems. "If you are hesitant or in the process of making a decision, I would like to suggest that you go ahead with digital printers. Equipment used for printing systems that rely on mixers and developers have been fading from the industry. In the end, they will be all gone in the wake of digital waves.
You may first consider digital printing as a something that can complement your existing businesses. After you try digital printers, you will see the difference. Then, you may choose to gradually replace your old-style printing system. If you do not change, you may succumb to the raging tide of change."