Building your Business with Easy-to-Use Epson Digital Textile Printers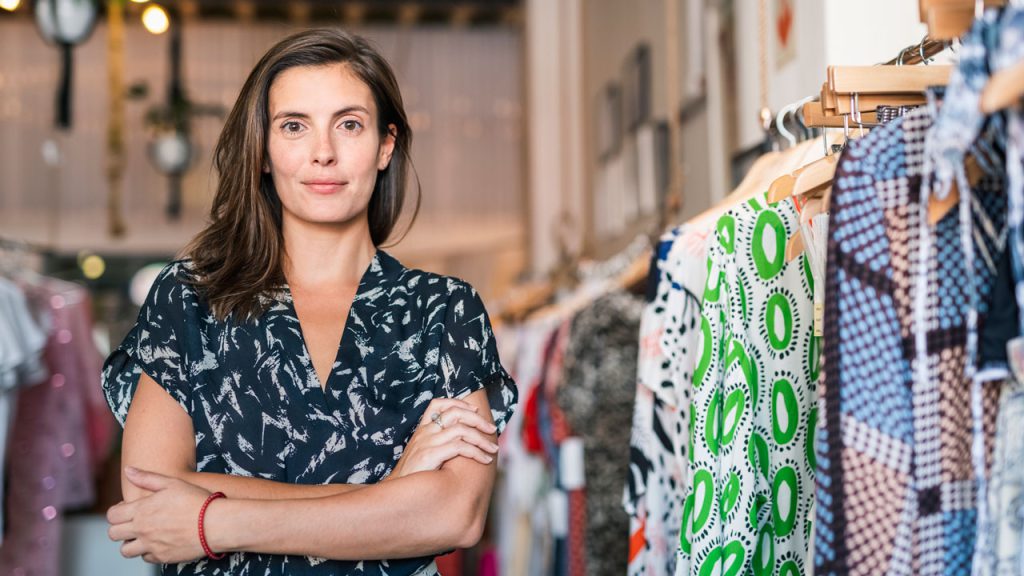 The far-reaching effects of the pandemic have changed life as we know it, and as the marketplace moved online, entrepreneurs are finding more creative ways to earn in the new environment. In the same way that technology enables communication and keeps businesses running, it offers opportunities to earn.
One such opportunity can be found in digital textile printing. The textile industry continues to evolve and the ability to manufacture custom printed textiles and short fashion runs is quickly becoming a business advantage. 
Epson offers a range of digital textile printers that enable users to produce and manufacture custom fabrics at scale with high precision, increased reliability, and vibrant, eye-catching colours.
Here are some of the reasons why custom textile printing with Epson's easy-to-use Digital Textile Printers might be the perfect business idea for you:
Advanced Printing Quality
Buyers are on the lookout for quality in any purchase they make. Printing garments digitally delivers an outstanding level of colour and quality that will surprise you, and possibly, even exceed your highest expectations. Digital printing is ideal to consistently reproduce complex designs with accurate colours, including gradients, in every print.
As Fast as the Growing Trend in Fashion
Digital textile printers offer significantly short production turnaround, giving you every opportunity to maximise what comes your way and avoid any long and costly production delays. These printers are fast, reliable, and time saving for any business.
As Flexible as Possible
It's always about what is convenient, quick, and easy. Keep up with the evolving trends and demands of customers with the ability to produce short runs and print-on-demand services with minimal downtime. Cater to the needs of your audiences by knowing what they want, when they want it, and how they want it done.
Low Environmental Impact
Everyone is becoming more conscious about their impact to the environment, most especially when it comes to setting up their business and making sure it is sustainable for the long run. Good thing digital printing provides significant reductions in both water and electricity consumption compared to traditional fabric printing. Epson's digital textile printers allow businesses to stay productive and profitable while caring for the environment.
Reduced Production Costs
All entrepreneurs are on the lookout for cost-effective solutions that can save them money but offer best quality output for their businesses. With Epson's digital textile printers, you can take control of your production timeline and costs by producing quality designs in-house, eliminating expensive third-party printing fees.
Unlike other manufacturers, the Epson advantage is "in the details", so that every product helps businesses become more cost-effective, cost-efficient, and productive while saving the environment.
Both direct-to-garment (DTG) and dye sublimation printing are cost-effective options for small and medium businesses. Direct-to-garment printing is similar to using an inkjet printer to print on paper, except that you're printing right onto cotton-based fabric using special water-based inks that absorb into the fabric, allowing you to do small print runs at an affordable price.
If you are looking for more types of printing application options, dye sublimation might just be the perfect choice. With dye sublimation, you can easily print customised apparel as you can control every part of the fabric you are printing on. This is perfect for those who need custom sportswear and accessories, printed face masks, personalised mugs or smartphone cases and the like. Although it requires more steps, dye sublimation is perfect for entrepreneurs who want to take the details of designs up a notch over DTG printing.
Designed to optimise the process dye sublimation and direct-to-garment printing, Epson's F-series textile printers are powered by PrecisionCore™ printhead technology, which enables fast, high-quality, and reliable printing on fabric.
"Our F-Series direct-to-garment and dye-sublimation textile printers are designed for performance and purposed for affordability.  Digital textile printing presents no limitation to creativity, and with Epson's comprehensive range of digital textile printers, businesses and designers have the creative freedom to print anything imaginable on fabric in-house and whenever they need it," explains Tan May Lin, Director for Sales and Brand and Communications, Epson Singapore.
With the SureColour F-Series textile printers, Epson brings together the best of the company's technical expertise and printing technology, promising high-performance, high production yields, and high-quality output. This translates to providing people jobs, earning more profit, and the agility to meet customer demands.
In particular, the Epson SureColour SC-F2130 Direct-to-Garment textile printer enables creativity through outstanding performance as it lets users print directly on cotton fabric. Equipped with PrecisionCore™ technology and an automated maintenance design, this textile printer is easy to use, prints quickly, and increases your overall production capacity without compromising quality.
On the other hand, to be able to meet the demands of your customers without the added time and cost to your business, it's recommended to consider dye-sublimation textile printers for more complex design printing. For instance, the SureColour F530 series, coupled with Epson's UltraChrome™ Dye Sublimation Inks, is built and designed to provide the users with ease of use and exceptional efficiency while maintaining superb print quality. You can choose between the two models in this series: the SureColour SC-F530 which comes with Cyan, Magenta, Yellow and Black inks, or the SureColour SC-F531, which comes with Cyan, Fluorescent Pink, Fluorescent Yellow and Black inks for a wider variety of applications. These 24-inch, high-performance dye sublimation transfer printers are economically ideal for businesses with small-volume clothing and custom merchandise offerings.
Another option could be Epson's SureColour SC-F6330 Dye-Sublimation textile printer that is designed for performance and affordability. Ideal for short-volume custom clothing using polyester fabric, this 44-inch dye-sublimation printer is extremely reliable for sheet-based production as it includes some of the latest advancements in printing technology that delivers amazing performance at affordable running costs.
Digital textile printing provides businesses the ability to quickly go from prototype to full production in just weeks. With no limits on how small or large your production goals are, Epson's easy-to-use and economical digital textile printers offer the best way to optimise your inventory and help create custom fabric faster and more efficiently.