Bringing Digital Photography To Life With The P-series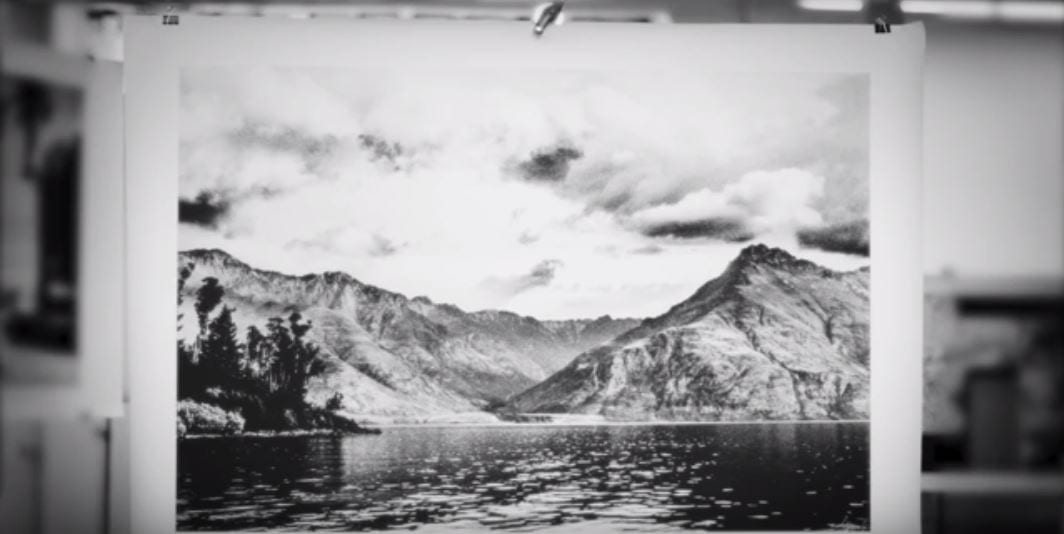 The Epson SureColor P-Series printer served as a digital darkroom for Australian photographer Ali Nasseri's unconventional photo exhibition
"You really can't fall in love with your work on screen," says Sydney-based photographer Ali Nasseri. "If you're not holding the physical photograph in your hand and framing it, you're missing something. It's like recording music and not mastering it."
Indeed, despite the advancements in digital photography over the past decade, nothing beats the first-hand experience of holding a photo and admiring its full glory.
And that was why Nasseri embarked on a month-long journey in June 2016, to put together a collection of photos from his far-flung travels in an exhibition entitled "Today is To Dance". Each photograph was printed on canvas using an Epson SureColor P-Series large-format printer.
But what was distinct about Nasseri's exhibition from the usual exhibition was that each photograph was printed onsite daily, adding on to his collection. It took Nasseri over a month of printing before the exhibition was completed.
"I brought the printer onsite, and rather than print all the photos before the opening, I'm having a closing," Nasseri says. "It was the softest opening in the world, with just four to five images on the walls. But over a period of one month, 35 images had been put up on stands."
"That's only possible by having a digital darkroom in the gallery," he adds.
Delivering charcoal-black prints
The Epson large format printer's ability to print on a variety of media and with charcoal-black quality delighted Nasseri, bringing the black richness to his printed work.
"It printed on watercolour paper and gave me the richest blacks I've ever seen," he says. On the versatility of printing on different media, Nasseri says: "At the very last minute before starting the printing process, we decided to print on canvas, which allowed me to frame my work without using glass."
Indeed, this versatility and print quality of Epson's P-Series printers were the result of Epson's efforts to deliver unparalleled print performance. The printer's UltraChrome HD 8-Colour Pigment Ink, for instance, offers superior black density and improved gloss uniformity.
With Epson's unique Micro Piezo print head technology, which does not use heat to eject print droplets, photographers like Nasseri, who are demanding about the richness of their blacks and colours, are assured of a wide colour gamut. They also enjoy the flexibility to print on a wide variety of media.
Printing had taken on a new level of joy through this project. "What I got out of it was how excited I was to go out and shoot, and come back and print my work," Nasseri says.