Booming Business: Sustainable Front-To-End Label Production Emerges Amidst New Normal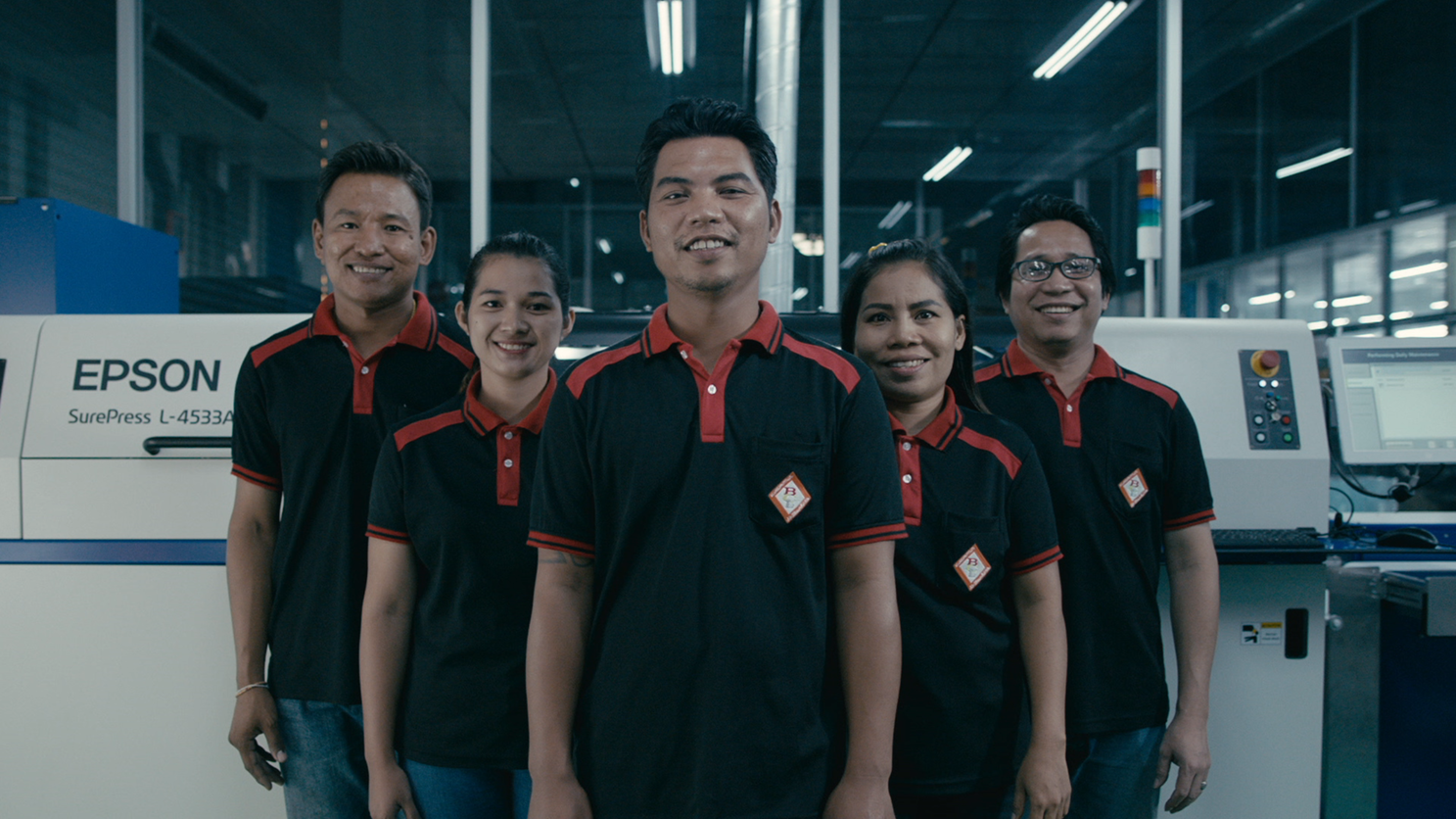 Label printing has come a long way. From its beginnings as a way of organising shipping containers in the 1600s, labels have evolved into an essential marketing tool that displays the product unique selling points (USP) and brand values. Today, labels deliver a unique experience to the end consumer, with some consumers even deciding to buy a product because the packaging was attractive or they felt emotionally connected to it.
The evolution from analogue to digital label printing brings about various benefits – higher productivity, better print quality, colour control, registration consistency, and sustainability features, to name a few. Furthermore, digital label printing follows a just-in-time approach, making it sustainable and equally effective. In terms of cost, digital printing has an edge when it comes to inventory, write-offs, design revisions, leakage, variable data printing, and is also able to lend support for track and trace labels.
It is no secret that the pandemic has left a widespread impact on companies and businesses – and consumers are not left out either. According to a survey by Boston Consulting Group of more than 3,000 people across eight countries, people are more concerned about addressing environmental challenges in the wake of the pandemic, and are more committed to changing their own behaviours to advance sustainability.
The message is clear: Consumers around the world are demanding that businesses do their part, and more, to protect the planet. With consumers increasingly interested in the ethical and environmental impact of products they purchase, this contributes to the evolving clean label movement. Brands now have an opportunity to react to these social changes and deliver a clean conscience as we transition to an endemic world.
Save more with end-to-end printing and less material wastage ​
Due to the growing demand for pharmaceutical and consumer goods, there is a reliance on labels to convey information related to everyday consumer goods, movement, traceability, product safety, and health information on-demand. Supporting the new business normal through digital label press, Epson's leading printers produce quality labels that suits on-demand needs, while saving our planet across every step of the production chain.
Developed with Epson's proprietary printing technology, the SurePress L-6534VW printer delivers your printing needs to the next level. Epson's PrecisionCore linehead not only prints at impressive speed and with droplets as small as 3.2pl, it delivers images of the highest quality and results in high productivity.
A relevant example is BC Labels, a label printing company based in Bangkok, Thailand. Faced with a rising trend of high mix and low volume production runs, the company decided to embrace digital label printing by investing in Epson's SurePress L-4533AW digital label press to meet this rising demand – and has not looked back since.
The printer answers well to on-demand printing orders and supports small volume print jobs at any point of time, with repeat orders. By switching to this printer, it has helped their in-house graphic design team to hone their craft and produce better quality packaging that serves as promotion for the brand.
Delivering sustainable options for the clean label movement ​
With Epson's formulated inks, businesses can utilise a wide variety of materials when printing with the L-6534VW printer. A corona treater and final UV lamp are also included in the printer to enhance printing on typical substrates, and the low temperature UV LED cure enables printing on heat-sensitive substrates such as PE and shrink film.
As UV light is applied immediately after each colour is printed, this prevents ink from spreading as ink is cured before it is absorbed into substrates. The result? Vivid colour, smooth gradations and sharp, detailed text on versatile applications and with less material wastage.
Epson's printers are also equipped with the ability to print customised colour labels as and when they are required. This means businesses no longer need to worry about inventory, production downtime, and would be able to reduce label wastage (plastic and filmic materials). Plus, digital processing reduces the wastage of ink and label substrates during setup.
In addition, printer operation is straightforward and does not require extensive operator training. With maintenance automation throughout the day, only one operator is required for multiple printers. This helps to lighten the mental load on operators as they pivot to digital label printing and incorporate agile labelling processes.
More than ever, brands that deliver with purpose in mind and meet consumer's ethical and environmental needs will achieve front-runner status in the consumer's eyes. Epson will continue to innovate with its technologies and printer ecosystem. By supporting and empowering businesses and consumers in the new normal with unmatched solutions, Epson's leading printers ensure they stay top of mind and remain relevant for years to come.