BOMBA boosts productivity and cost efficiency with Epson EcoTank printers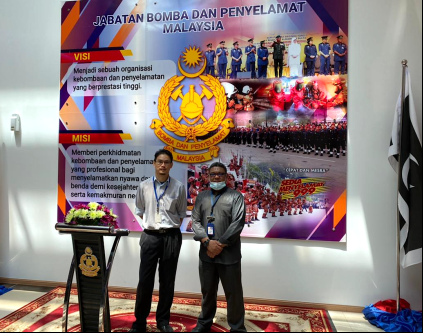 (From left: En. Mohd Firdaus bin Che Rani, Senior Assistant Director of Information Technology; En. Mohd Ramizzal bin Rasalli, Assistant Officer of Information Technology)
Fire and Rescue Department of Malaysia (FRDM), more commonly known as BOMBA to fellow Malaysians, is one of the many customers who have benefited from the cost-saving features of Epson EcoTank printers. With increasing budget cuts from the government, FRDM is constantly exploring new ways to optimise resources by choosing technology that can do more with less.
Operating under the Ministry of Housing and Local Government, FRDM's mission is to provide effective and efficient fire prevention and fire-fighting services, enforcement of law related to fire safety and firefighting as well as humanitarian services. These include executing a fire report, issuing endorsement of technical plans, fire certificates, and processing application letters for various relevant matters – to name a few. With so much information to keep track of, the department relies on physical copies of the reports to ensure that they are documented safely and neatly for future reference.
Prior to switching to Epson EcoTank printers, FRDM is often faced with a common issue shared by many mid-size organisation with high print volume– high cost of printing due to expensive consumables (toner, printhead, printer parts, etc). Many businesses may not realise it during their initial purchase, but some printers have a higher total ownership cost as compared to others. Using innovative technology and simple mechanism, Epson EcoTank printers offer lower Cost Per Page (CPP), the most accurate way to calculate running costs[1], and Total Cost of Ownership (TCO), the most important consideration for high-volume printing.
"With about 100 employees in the organisation, we need printers with faster print speed. Epson EcoTank printer offers not only fast printing speed, it also requires fewer replacement parts and consumables. On top of that, the print quality is similar to that of a laser printer – which is great because toners are expensive, and we can reduce cost by just switching to Epson EcoTank printers. With these savings, we can channel our budget into purchasing other important equipment to enhance our service quality. On top of that, the ink quality is long-lasting – which is important because we need to keep the documents safely in storage for a long time," explained Mohd Ramizzal Bin Rasalli, Assistant Information Technology Officer, FRDM.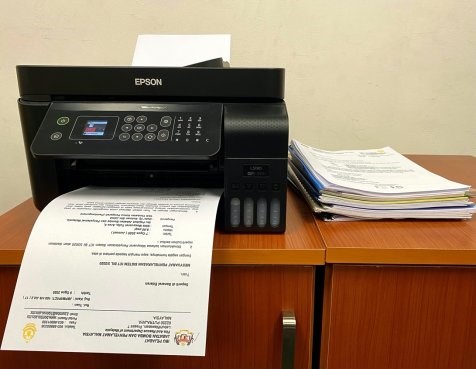 To date, FRDM has deployed 255 units of Epson EcoTank L5190 printer throughout the organisation. With the Epson EcoTank L5190 offering an ultra-high page yield of 4,500 pages in black and 7,500 in colour, FRDM has been able to save on running costs yet maintaining a high productivity level. 
"The durability and portability of the EcoTank printer is also a winning factor for us. Due to our work nature, some of our colleagues will need to bring along the printers to external events. The ease of setting up, portability and size of the printer comes in really handy, making our job easier and more productive. The printer's small footprint also helps to keep the office tables tidy."
Epson EcoTank printers are powered by Epson's Heat-Free Technology which consumes up to 85% less power than laser printers[1]. This would lead to higher cost-efficiency in annual energy bills especially for companies operating high volume of printers. They are also more eco-friendly – producing up to 85% less carbon dioxide than laser printers[2].
"We are genuinely impressed with Epson EcoTank printers and look forward to seeing more innovative printing solutions from Epson in the future. In our efforts to help other government agencies to achieve lower printing costs, we will also be sharing these benefits to the Ministry of Housing and Local Government (KPKT) to discuss how we can utilise our resources more efficiently," added Mohd Ramizzal.
[1] Running costs include consumables such as ink, toner, and parts that require regular replacement over the course of a printer's service life
[2] Statistics above are based on results from internal testing conducted by Epson, using Epson L6550 ISO Color 12ipm vs Laser model ISO Color 22ppm test for power consumed to print 20 pages. Testing single page A4 document of ISO Office Final PDF (ISO/IEC 24734). Each test was conducted twice by Epson to ensure consistency of results. Both printers have been tested under same conditions.
[3] Annual CO2 output calculations were based on JEMAI-LCA Pro. Cedar tree CO2 absorption calculations were based on Japan Forestry Agency standards of 8.8kg CO2 per annum per tree.