A few ways that Epson's smart POS solutions are transforming customer experience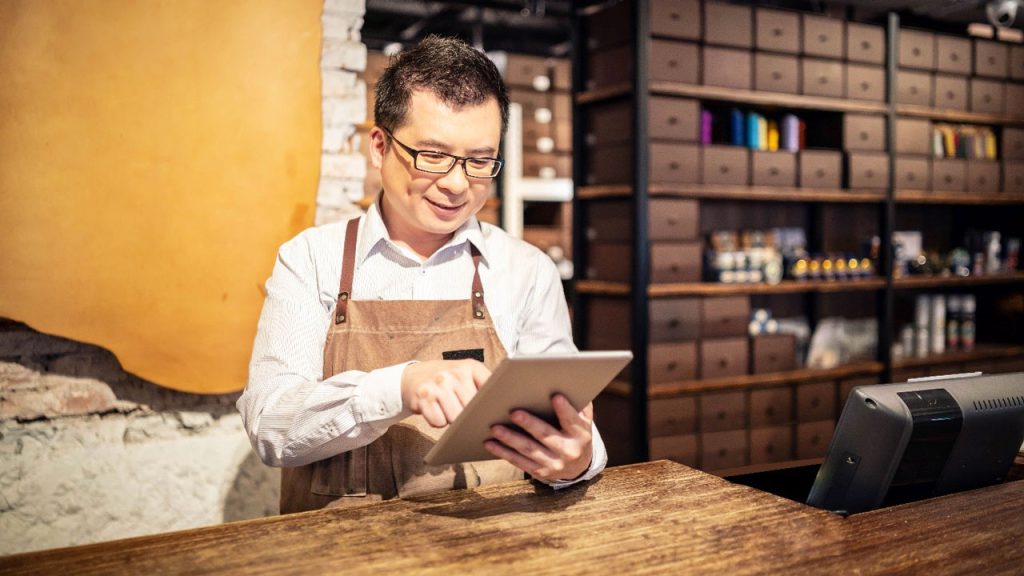 Traditional point of sale (POS) printers are simple machines. They connect with sales terminals and use ink ribbons or heat to print basic transaction data onto a receipt. But like any other technology in the 21st century, POS printers have evolved into highly integrated, intelligent solutions. Today's tablet-enabled POS solutions can be used for several printing applications — like providing a transaction confirmation or providing customers with promotional printouts — to enhance the overall customer experience.
In SE Asia, several business sectors are having a lot of success with Epson's POS solutions. In the utility sector, Philippines' Northern Negros Electric Cooperative (Noneco) is equipping meter readers with Epson TM-P80 mobile printer, so they can print a customer's electric bill on the spot. In the telecom industry, Globe Telecom are using iPads in conjunction with Epson TM-P20 mobile printers to optimize queue management and shorten wait times.
But it's in the retail and food and beverage industry where Epson's tablet-enabled POS solutions are making the biggest splash. In a whitepaper published by Epson, the company reported that over 80 percent of SMEs in the retail sector believe the ability to connect with inventory and cloud-systems in real time, as well as data analysis capabilities and integration with other work processes drives their choice of the latest POS equipment. Epson's line-up of POS solutions enables seamless connectivity to enable seamless transactions, meeting the growing business demands in the retail sector.
Epson POS in F&B
From fast food and take out joints to Michelin star restaurants, Epson's POS technology is transforming the customer experience in the F&B space. Tablet-enabled POS solutions are helping F&B operators shrink lines, reduce wait time, streamline service, and build customer loyalty.
Customers can reserve tables and order their food online before they arrive at the restaurant. Seamless connectivity between cloud-connected POS printers and backend solutions. For example, front of house staff can be equipped with cloud-connected tablets and mobile printers, so they can input orders, print receipts, and process payments on the spot. This can increase order accuracy and eliminate the time servers spend walking between tables and to a centralised POS terminal. POS technology from Epson dovetails seamlessly with online ordering solutions. That way, kitchen staff can see orders the moment they are entered, ensuring preparation starts as soon as possible. Businesses can also use Epson's POS solutions to print promotional materials on receipts, increasing the likelihood that the customer returns. 
Epson POS in Retail
In the retail space, Epson's POS solutions are revolutionising the way customers shop. Epson's POS technology enables workers to view inventory, so they can check on the availability of a product in an instant. For items that are out of stock, associates can reserve it for customers and print a reservation ticket so they can come back and purchase the product later. Sales associates can even see when a product will arrive in the store, so customers know exactly when to come back. And just like with the F&B sector, retailers can leverage the solution to print promotional offers on receipts to lure customers back.
Customers can be fickle and impatient and can demand to be treated like kings. In the ultra-competitive F&B and retail segments, something like a long line or poor customer service can push customers into the hands of your competitors. With Epson's tablet-enabled POS solutions, businesses can offer a smooth transaction for a seamless and delightful customer experience.