Technology and the Pandemic: How can we use it to enable safer learning and collaboration in the new normal?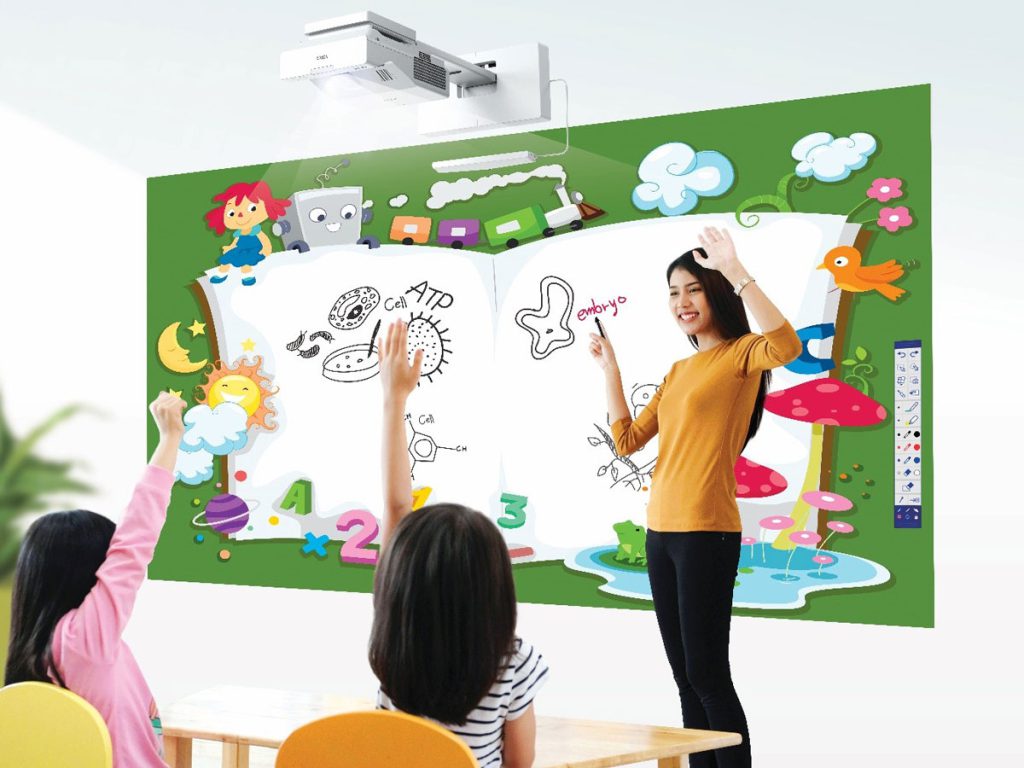 Across Southeast Asia, businesses and schools are adjusting to their post-pandemic environment at different stages. In some countries, working and studying from home will continue to be the norm for most of the year while in others, students and employees have begun to go back to some degree of normalcy.
Whether you're working or studying from home or back at physical offices following strict social distancing protocols, technology proves to be instrumental in enabling productivity and collaboration among students and the workforce.
Epson's Technology in a Post-Pandemic World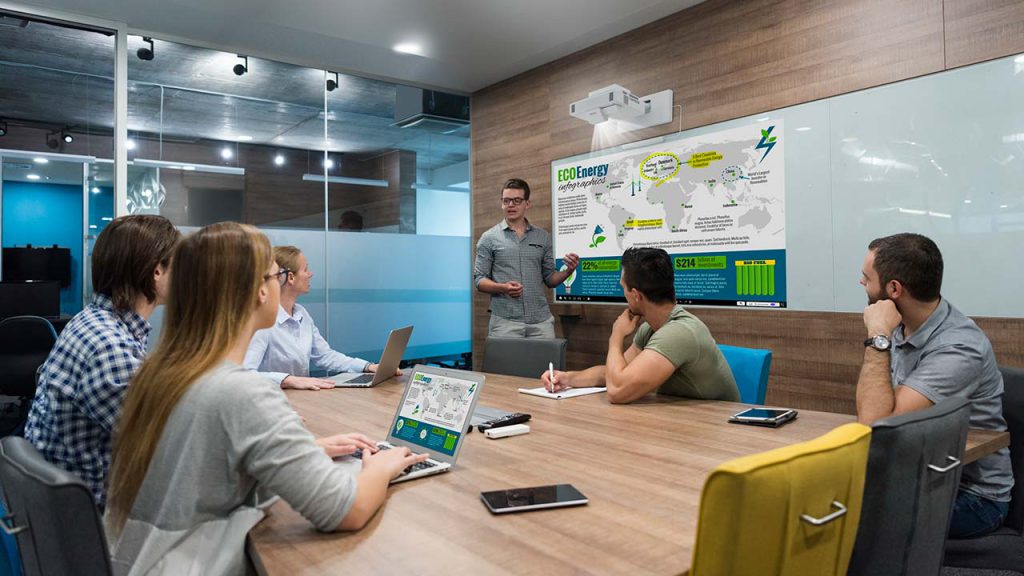 Epson, as one of the leading technology companies in the world, has long been maximizing and innovating on advanced technology to help better people's lives and the environment. Specific to the corporate and education sector, Epson has a suite of technologies that can help both industries navigate the so-called new work order, especially with its top of the line projectors. These projectors aim to make physical learning and work collaboration safer during our recovery from the pandemic.
Projector Technology for Classroom Learning Challenged by Social Distancing
Picture a classroom in the new normal where desks are at least 1.5 meters apart with students who are in their protective gears, discouraged from unnecessary physical interaction. This is the new reality inside a learning classroom now that we're facing a pandemic.
Epson sustains a safe and productive learning environment in the new normal with its roster of projection solutions, adding a new dimension in physical learning.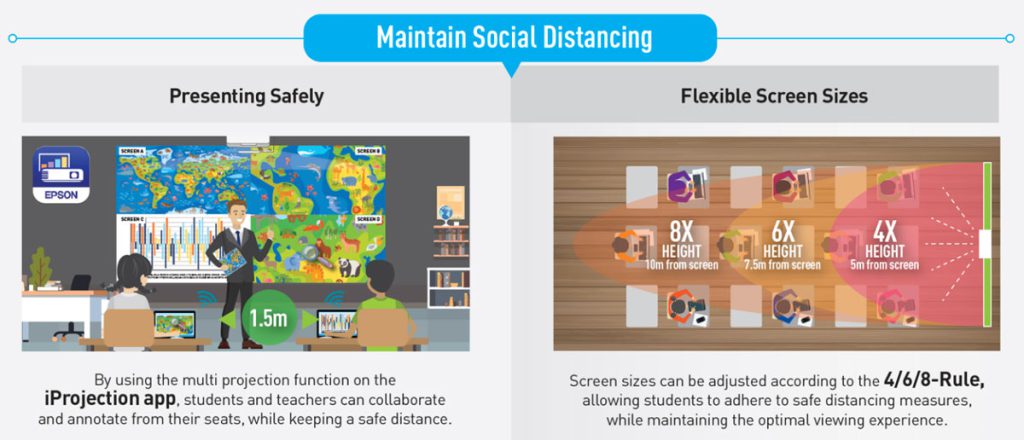 Proper social distancing helps limit the spread of the COVID-19 virus from person to person. As communities re-open and people are more often out in public, it is important to reinforce the need to stay at least 5 feet away from others, and wear face masks and face shields. In the classroom, this is extra essential since students and teachers are enclosed in one space. Measures should be in place to do this properly and innovative technology should be put to good use.
Epson's iProjection App, which is compatible with both iOS and Android operating systems, is an Epson innovation that makes learning more interactive and safer given our current situation. By using the multi-projection function of this app, students and teachers can collaborate efficiently while keeping a safe distance, allowing them to annotate from their seats.
Epson's projectors promise uninterrupted presentations with the ability to project clear images as large as 120-inches from just 54-126 cm away. Images remain clear even with increased display size, thanks to the projector's more than 3,000 lumens color light output that enhances both brightness and resolution. It also has flexible screen sizes that can be adjusted according to the 4/6/8 rule, allowing students to adhere to safe distancing measures while maintaining optimal viewing experience.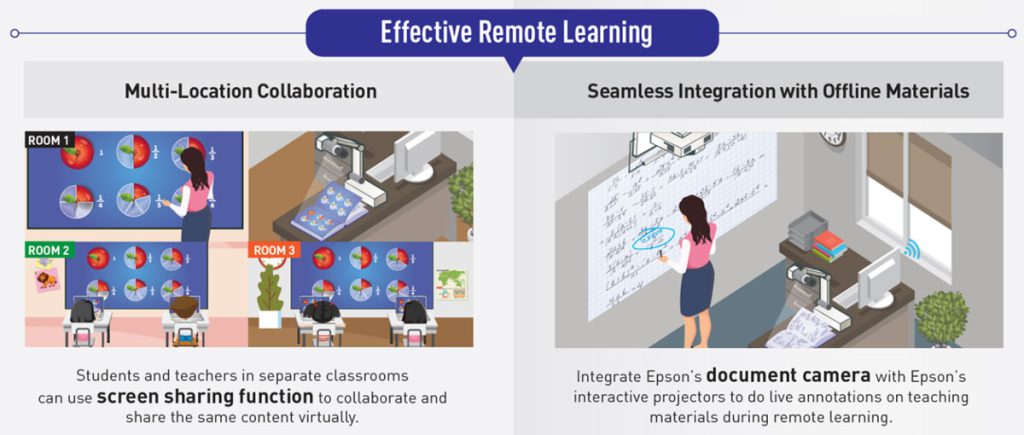 Over the past months, children worldwide no longer have access to their teachers and school-based learning materials due to school closures. While there is no indication when schools will open again in some countries, it is essential that children are supported by effective methods of instruction through remote learning.
With Epson's multi-location collaboration function in its interactive projector line, real-time synchronized interactivity on up to four projectors in different locations are made possible. This means that students and teachers in separate classrooms can use the screen-sharing function to collaborate and share the same content virtually.
Also, Epson's document cameras, which can be integrated with Epson's interactive projectors, offer an easy setup and connectivity for any classroom. It allows teachers and students to do live annotations on non-digital teaching materials such as textbooks, notes and 3D objects during remote learning.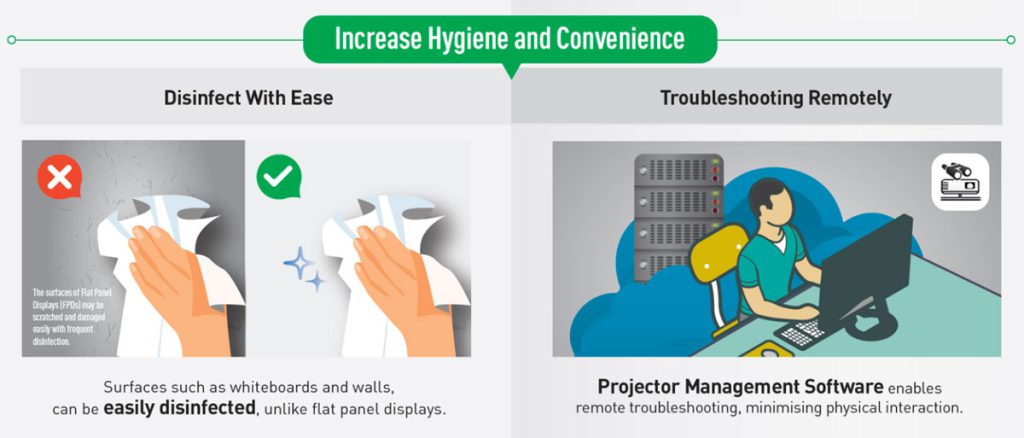 To mitigate the spread of the virus, strict safety measures are being implemented, especially inside the classroom. Both teachers and school personnel are urged to exercise proper disinfection methods and limit unnecessary contact as much as possible.
The benefits of Epson's Laser Projectors over traditional displays are indisputable, especially now that practicing disinfection measures are extra vital in classrooms. Surfaces such as whiteboards and walls can be easily disinfected unlike flat panel displays.
For troubleshooting, Epson's Projector Management Software allows IT technicians to resolve network and other technical difficulties off-site, minimizing physical interaction. This greatly helps in lessening the needed workforce personnel present in campus grounds.
Projector Technology that Enables Safer Workspace Collaboration
Even as people start to return to physical offices, precautions such as social distancing in the workplace, mandatory protective gear, and safety protocols will be strictly imposed.
The good news is that Epson's range of projectors are designed with the future of the workplace in mind, sustaining business growth and maintaining efficiency.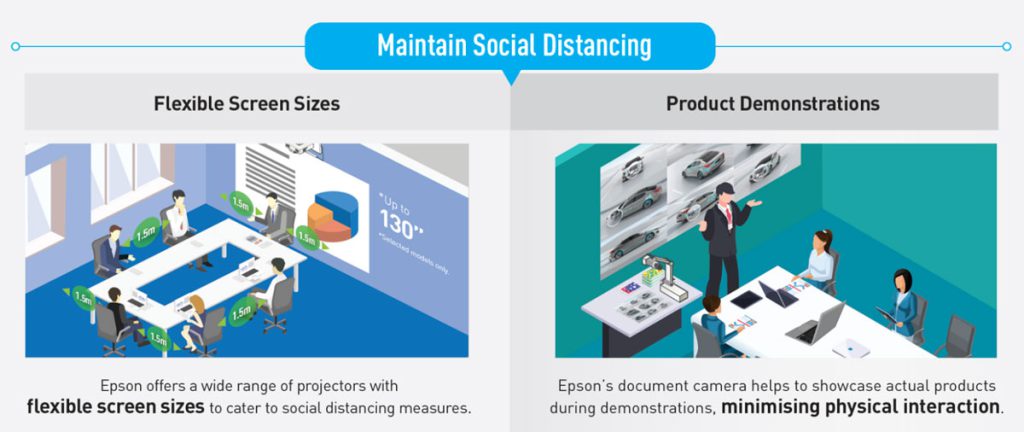 As we face the new work order, the reality that we're used to in an office setting will not be the same. There will be certain unfamiliar protocols that will be implemented to ensure that employees will practice proper sanitation measures and social distancing while they are inside office premises.
Luckily, Epson has a range of projectors that will bring greater clarity and collaboration to businesses while practicing proper social distancing in meeting rooms through its efficient wireless mobility technology. Its flexible screen sizes will greatly cater to social distancing measures in an enclosed meeting room.
Epson's document camera can also help in online and offline product presentations or demonstrations with its capability to project images with amazing quality.  Its highly efficient imaging sensor can capture more light per pixel and delivering bright images with incredible quality and detail. This helps in minimizing physical interactions among colleagues and partners with display resolutions that can be seen in the farthest corners of the room.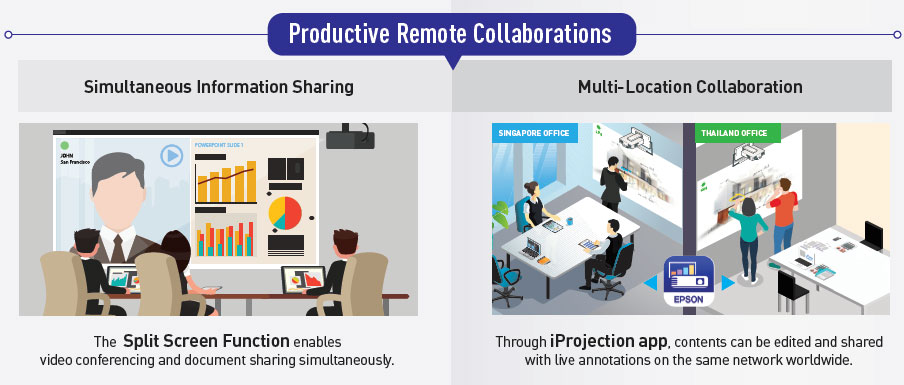 A hybrid work environment is another new reality that the corporate world needs to face, especially for companies who are unable to go fully remote. This is where collaboration tools come in as a key to integrate relevant business applications to ensure teams have the right context to be effective both onsite and offsite.
When employees are meeting from different locations due to restricted traveling, Epson's interactive projector split-screen feature will surely help make collaboration easier between work teams. It allows simultaneous information sharing while employees are video conferencing. It can also project images simultaneously from up to four sources making it easier for employees to work together as they embrace a hybrid work setup.
Also, through Epson's iProjection App, multi-location collaboration is made possible in a hybrid work environment. It allows content to be edited and shared with live annotations on the same network worldwide.
More than anything, it is crucial for shared spaces, like offices, to strengthen its safety protocols in the midst of the pandemic. The management is expected to implement measures that will lower the risk of employees contracting the COVID-19 virus within office grounds. This is why it is crucial to invest in technology that will enable proper disinfection and minimal employee interaction.
Epson's interactive projectors allow for maximum interaction with little personal contact: a multi-touch pen which can be easily disinfected, wireless bring-your-own-device (BYOD) connectivity, screen mirroring, and an easy-to-use user interface that makes it simple to set up and navigate across functions.
Epson's projector management software is also a beneficial Epson product that can be taken advantage of in the new workplace. It enables remote troubleshooting care of IT technicians which minimizes physical interaction.
Technology and Innovation at the Forefront of Safer Classrooms and Workspaces
Collaboration has always been a key element for work productivity and success. Technology has without a doubt made this easier and more viable during the pandemic, but issues ranging from the lack of conducive work/study space and distractions at home were said to have decreased the morale of employees and students alike.
With technology and innovation, who knows how Epson's projectors might enable even better classroom and workplace collaboration in the near future?
Living in a post-pandemic world, it is likely that these two pillars will shape our new reality at present. Fortunately, this has always been at the heart of Epson's DNA throughout the years. And today, nothing will stop Epson's relentless pursuit of advances in producing efficient, compact, and precision technologies – not even a pandemic.