Reinventing Connectivity for a Vibrant Learning Experience
Our reliance on technology has grown drastically since the start of the COVID-19 pandemic. In Southeast Asia, many have rapidly adopted innovative solutions to enable a remote workforce, support home-based learning and connect with loved ones – wherever they are.
The education sector has also adapted in many ways, as technology continues to play an essential role in facilitating ongoing learning beyond the four walls of a classroom; to maintain strong relationships and ensure effective collaboration in this challenging time.
Bringing Minds Together
To enhance learning and improve business productivity, Epson has recently launched its newest range of corporate and education projectors — EB-L730U series, including models such as EB-L520U, EB-L630U, EB-L730U and EB-L630SU. The EB-L630SU, specifically, is a powerful 6,000 lumens projector with Short Throw lens that is capable of high display efficiency without reduction in clarity — even in smaller spaces.
The versatile and compact EB-L730U series is a power-packed solution for business, projection signage, entertainment and education. The last is increasingly important as more return to attend in-person classes or lectures. The projectors are loaded with endless possibilities to project vivid and sharp images of up to 7,000 lumens with WUXGA resolution for audiences to immerse in a stimulating learning experience. With large display screen size, Epson projectors ensure that everyone in the room will be able to view teaching materials, while adhering to safe distancing measures and without compromising their learning.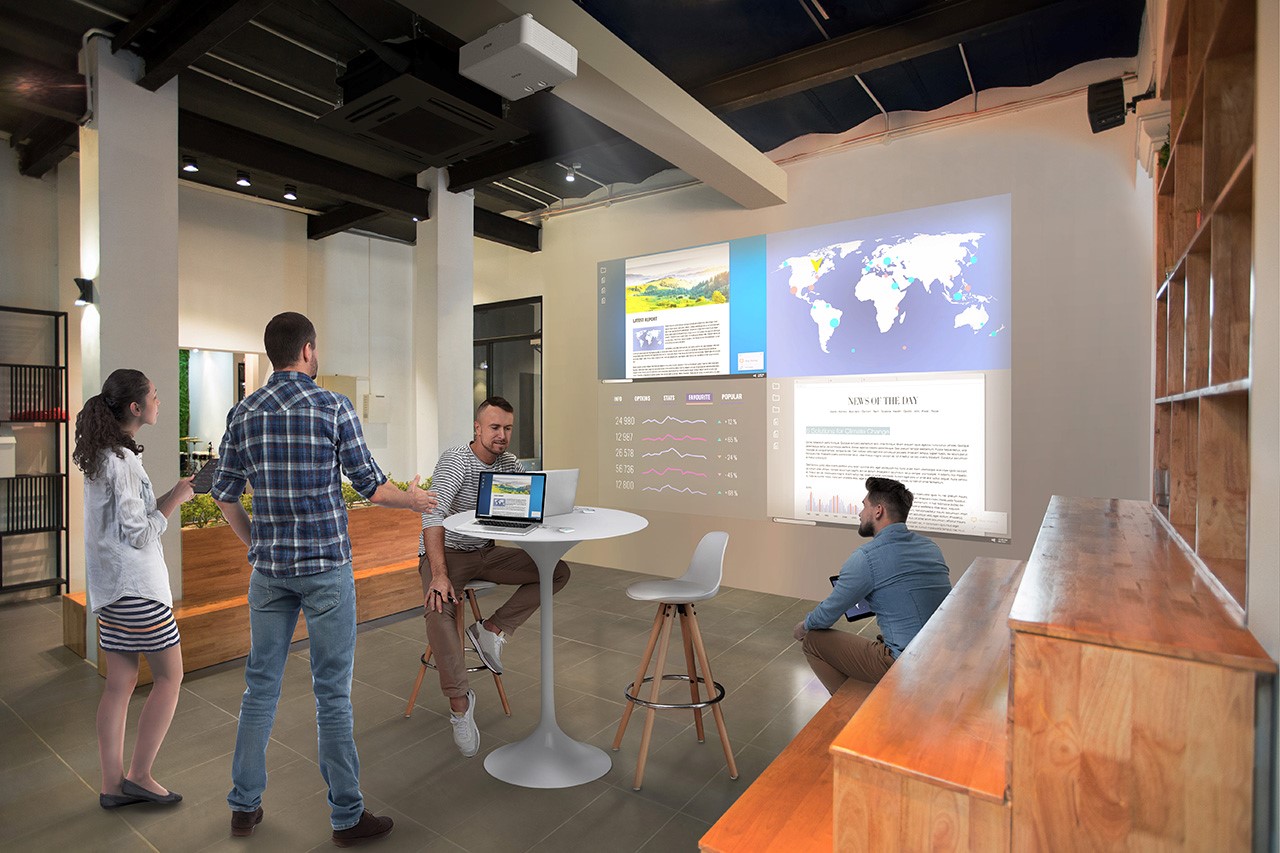 The Singapore University of Technology and Design, for example, has a number of locations ranging from classrooms to meeting rooms that needed visual displays for better presentation and collaboration. Some classes require students from different pillars to work together in design teams and contribute their respective expertise and skills to solve real-world challenges. Epson projectors provide a unique design space for teams across multiple disciplines to collaborate on a single solution.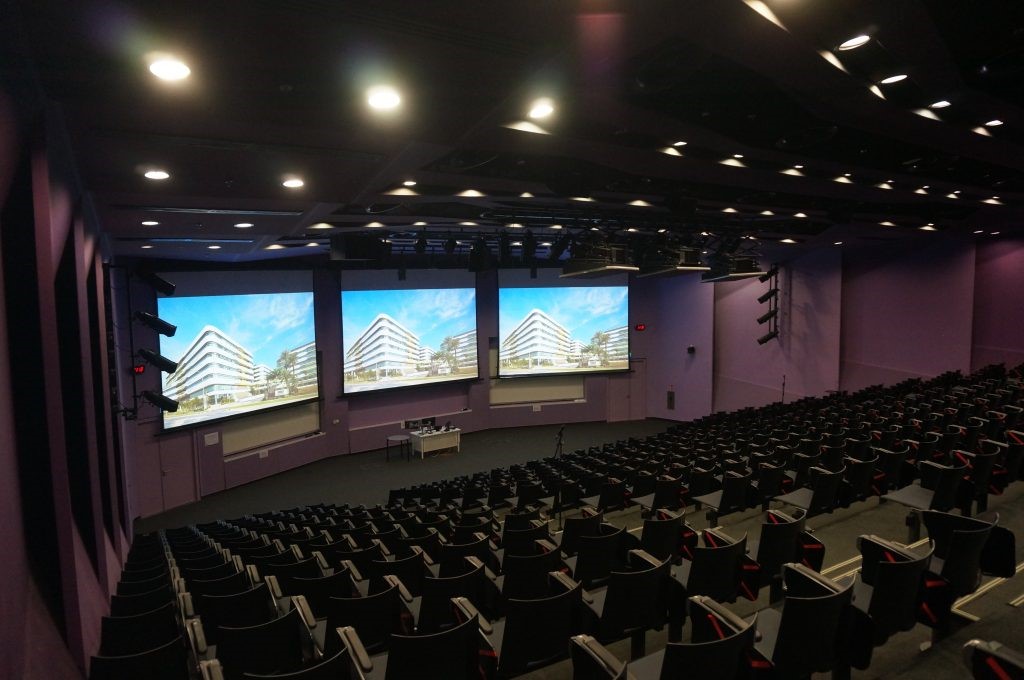 Efficiency Meets Flexibility
Epson's high brightness projection, powered by its laser light source technology, also eliminates the need for lamp replacements. This makes it an ideal choice for education institutions – and the environment. With lower power consumption than other projectors, audiences can enjoy higher savings with Epson's laser projectors, which runs on approximately 20,000 maintenance-free hours[1] of laser light source.
At the Singapore Management University, a total of 128 units of Epson projectors have been installed across seminar rooms and auditoriums. Managing the information technology services for these learning spaces is the team under SMU's Office of Integrated Information Technology Services (IITS).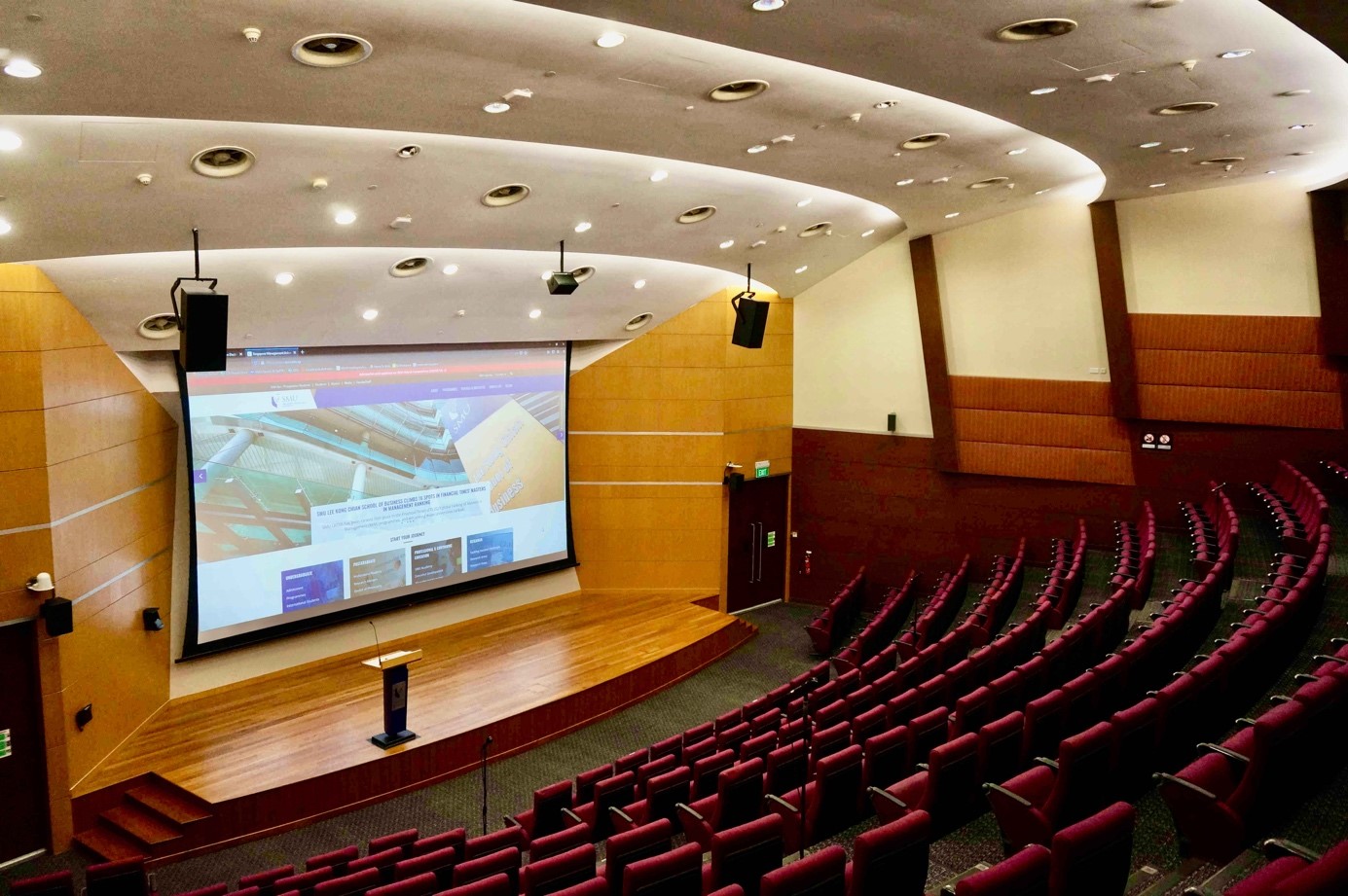 Jacob Teo, IITS Learning Space Technology Engineer, commented, "We were looking for projectors that are easy to install and control as well as require minimum maintenance as the SMU campus footprint is relatively large – and the Epson projectors met all our criteria. The laser-based projectors also offer installation flexibility with their vertical and horizontal manual lens shift, 360-degree flexibility and geometric correction."
As the education sector enters a new era, there is an increasing need for innovative solutions that can deliver sharp, vibrant and high-quality projections to facilitate the learning of the next generation of young leaders.
[1] No required maintenance for the light source for up to 20,000 hours. Approximate time until brightness decreases 50% from first usage. Measured by acceleration test assuming use of 0.04 – 0.20 mg/m3 of particulate matter. Time varies depending on usage conditions and environment. Replacement of parts other than the light source may be required in a shorter period.