Projectors or LED Video Walls: What You Need to Know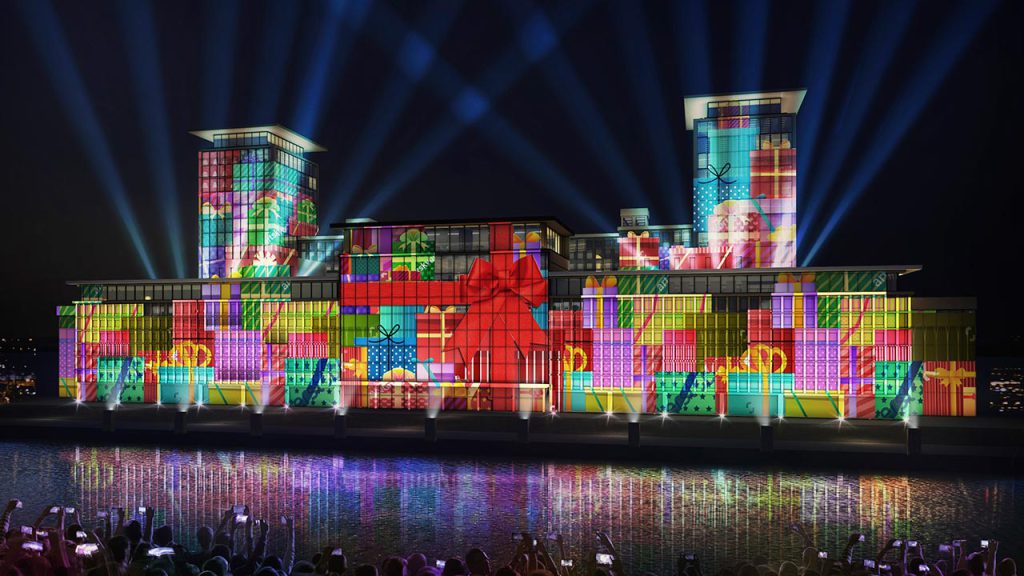 Having quality audio-visual components is an essential aspect of holding any large-scale event, as audiences want to be enthralled by the experience. When planning for visual elements, a key question that usually pops up is between choosing a projector or an LED Video Wall. Depending on your event's needs, it is important to select the right option that will give you the best outcome.
Larger than life
One of the biggest draws of picking a projector is its flexibility in accommodating various canvas sizes and projection backgrounds with hassle-free installation. Compared to an LED Video Wall, where mounting and installation can be costly and time-consuming, projectors are more affordable to purchase and maintain. They are also a good fit for odd-sized room or walls with irregular surfaces.
At the Singapore Bicentennial in 2019, which marked 200 years since Stamford Raffles landed in Singapore, around 70 Epson projectors were used to bring history to life throughout the whole installation. Thanks to Epson's accurate projection mapping capabilities and high brightness projection, visitors enjoyed an immersive experience right from the beginning.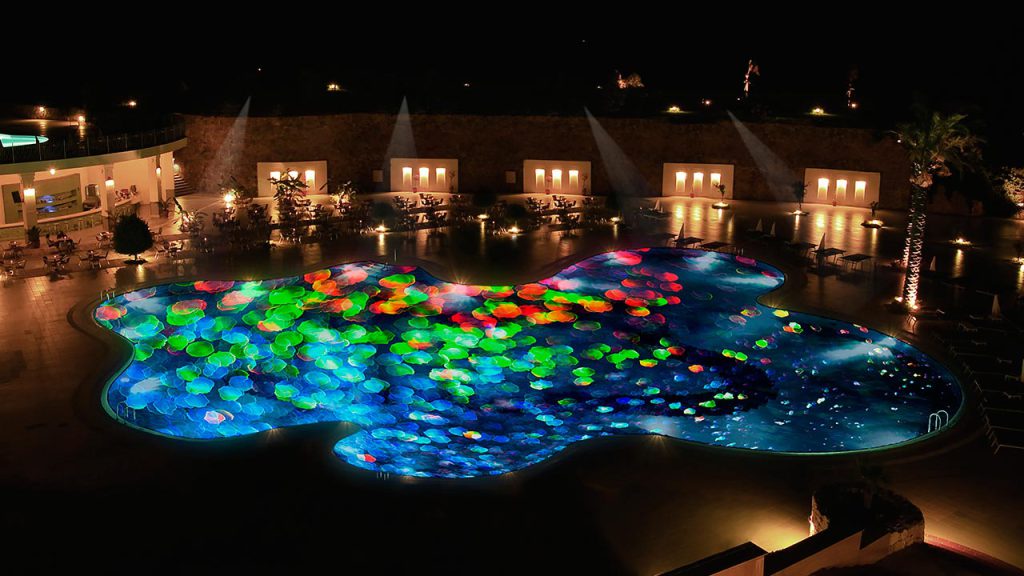 Visitors started their journey in the Atrium, which features a sharp and detailed circular projection highlighting Singapore's place in the world 700 years ago. In Act II and III, visitors stayed seated as the projectors created a 270-degree visual extravaganza with a moving screen. These advanced technicalities made LED Video Walls unsuitable for the set up as they would add loading to the rigging system.
Every detail captured
To minimise the logistical challenges in transporting and setting up equipment for big events, projectors might be the right solution as they are light in weight. For example, the Epson EB-L30000UNL projector is among the world's lightest and smallest 3LCD laser projector with 360-degree installation flexibility. Packed with 30,000 lumens in its durable and compact body, it projects with a high contrast ratio.
Zestful and high-impact live projections are guaranteed, even in huge spaces, as the EB-L30000UNL projector comes with 4K enhancement technology. Designed for large venues such as tourist attractions and lecture theatres, every single detail of the projected image will be bright, vivid and true to life.
At what cost?
Painting a true picture does not need to come at a steep price. In fact, the upfront cost for projectors is lower, unlike LED Video Walls, considering that projectors do not require any additional software, hardware or controllers as the content can be screened directly from a computer source.
There is also a possibility of a malfunction on one LED Video Wall, which will disrupt the whole viewing experience. Hence, in a multiple panel deployment, a full change of installation may be needed at times. Not to mention the minimum viewing distance required by LED Video Walls, as compared to projectors. Moreover, laser projectors can operate for up to 20,000 hours with little to no maintenance[1].  They also come with sealed optical engine benefit; critical parts of the projector, such as its laser bank and phosphor wheel, are sealed and prevents external dust contamination.
With the right technology choices, the possibilities for your events are limitless. Whether you are reconstructing a blast from the past or creating a futuristic world, amaze your audience with the best projectors to bring their wildest imagination to life.
[1] Time varies depending on usage conditions and environment.