Inspiring a New Generation of Learners
The concept of learning in a classroom has changed tremendously in the last two years. These days, students are no longer confined to the four walls of a traditional classroom in school. They are now having their lessons online from home as well with the help of digital tools to meet social distancing guidelines all over the world.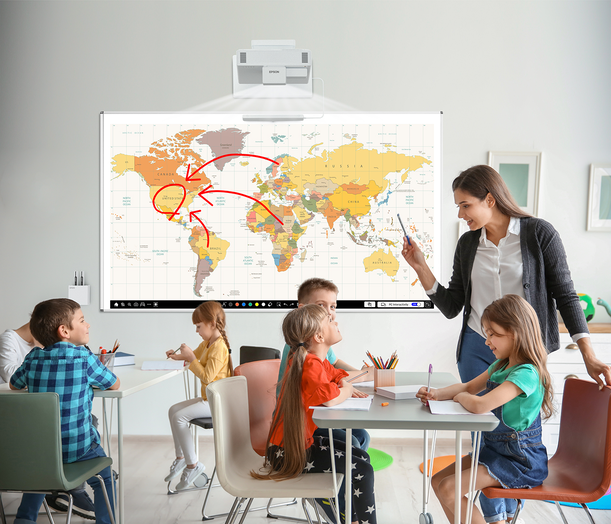 The impacts of the pandemic have greatly affected students' learning and for educational institutions around the world, the need to adapt to the constantly changing landscape and adhering to the different regulations, has impacted the way that we teach our students.
To balance this new blended way of teaching and learning, adequate equipment was required to fill in the gaps and required to give the teachers and the students the best interactive and immersive experience, whether they are at home or in the classroom. SMP Islam At-Taubah Junior High School in Jakarta, is one such case study in which schools in Indonesia had to comply with strict measures in place for teaching and learning activities, resulting in many opting for hybrid learning where classes are online and on-site at a reduced capacity.
Staying engaged
The Epson EB-1485Fi Interactive Laser Projector provides a holistic virtual whiteboard experience to students at SMP Islam At-Taubah Junior High School, which has helped in keeping students focused and engaged in the class activities with the aid of the 100-inch interactive projection screen with Epson 3LCD technology.
Featuring a wide and big projection image, students have the ability to touch and interact with the screen using their fingers or a stylus pen. Maintaining a classroom that is interactive and engaging amid this new normal can be challenging but with Epson's latest technology, students from different locations can now study in the 'same' classroom at the same time.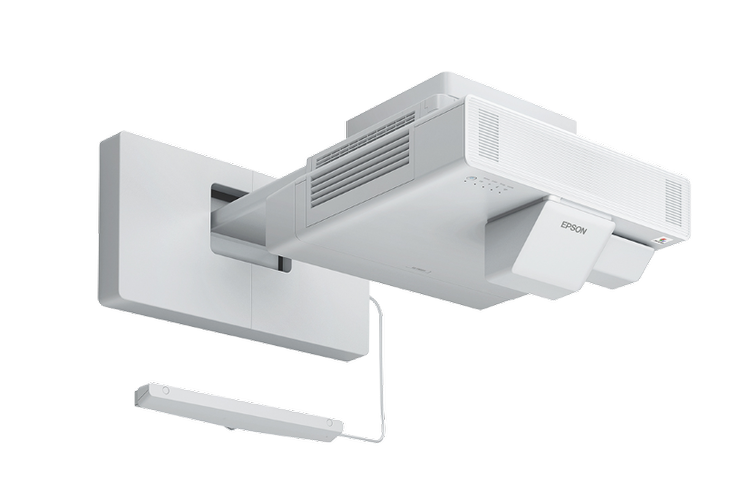 Consistent interaction
The ultra-short throw projector, which operates as a digital drawing board, whiteboard, and interactive display all-in-one, is receptive to interactive pens and finger touch which allow students and educators to write or draw on the full-HD laser display. The advanced whiteboard function also gives them direct control of the information shown and shared to the classroom with great clarity and flexibility. Best of all, all this is done while maintaining a safe learning environment.
Even as the world is undergoing rapid changes and uncertainties, we must not undermine the education needs of the future generation and ensure that their learning journey in their formative years is not disrupted. With solutions like the Epson interactive projector, students are assured that they will be equipped to face the challenges of tomorrow without worries.