Home Cinema – Projecting the Truth
Think 'projector', and you'll probably envisage it in an airport lounge, retail store – or other public spaces in which sophisticated projected displays have become commonplace. But what about in your home? 
While Epson teams have been working with people over the years to identify new ways to enrich out-of-home human experiences – they've also created the ingredients for a realistic home cinema experience. Yet many people overlook the option of introducing projection technology into their homes – failing to understand the benefits of the latest technology – all because of a few popular myths. So let's debunk these 6 myths and get to the truth.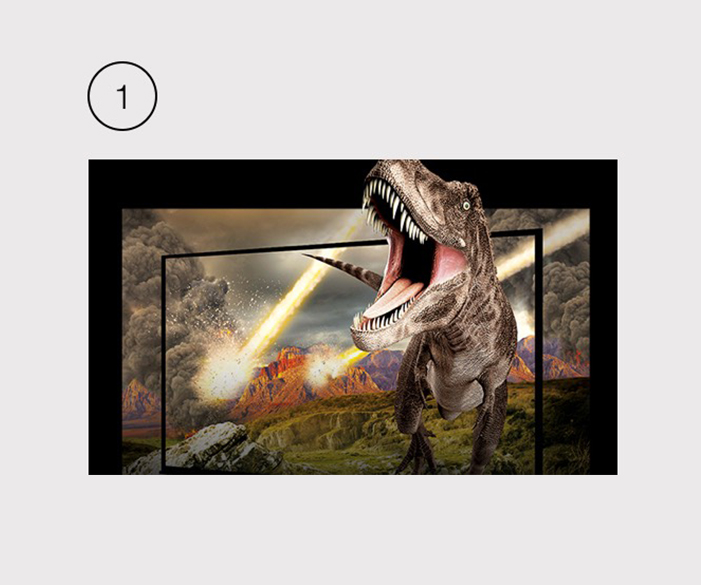 Myth 1: TV picture quality is the best.
Truth: Scientifically proven, the Epson projection technology is less stressful on the eyes.
Sophisticated 3LCD projectors constantly combine to create a rich range of colours – with up to 3 times wider colour gamut. As the light reflection is not as strong as that of conventional television screens, you enjoy bright and natural images that are easier on your eyes. So if you love going to the movie theatre for that big-screen, surround-sound experience – why not enjoy the same thrill in the comfort of your home with an Epson 3LCD projector?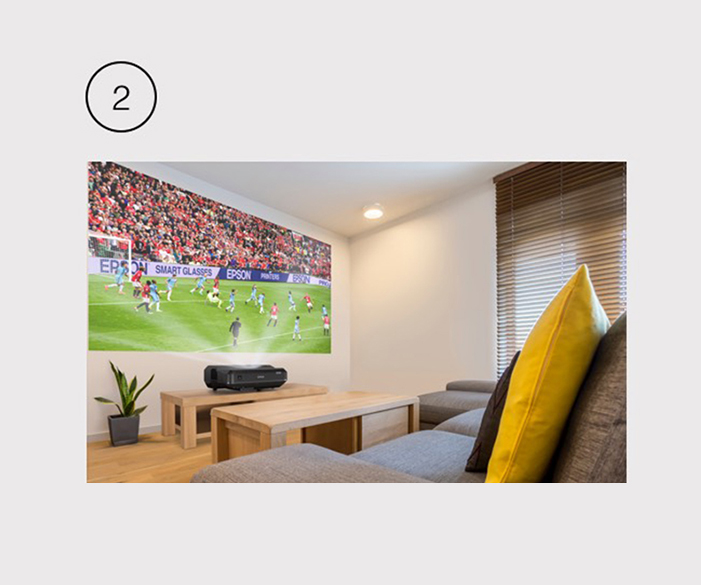 Myth 2: Projectors require a darkened room.
Truth: No, most ambient light conditions are fine.
Gone are the days when you needed to shut out all natural and electrical light sources to watch projected images at home. Epson 3LCD technology brings you vibrant and realistic images and videos. Together with white and colour brightness of up to 4,000 lumens, Epson projectors deliver stunning images in an ambient lit room.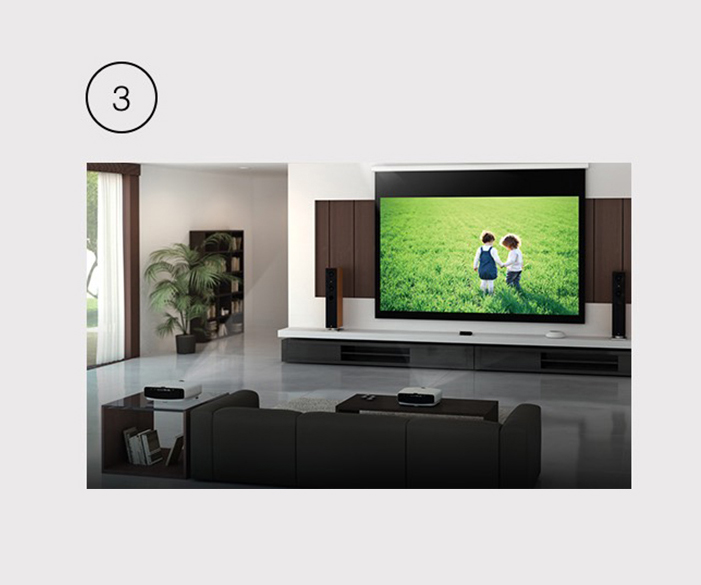 Myth 3: A blank wall is necessary to project images.
Truth: Not any longer.
With an easy-to-use pull-down screen, or a portable screen, which you can simply store when not in use, owning a home projector is quite versatile – no blank wall required.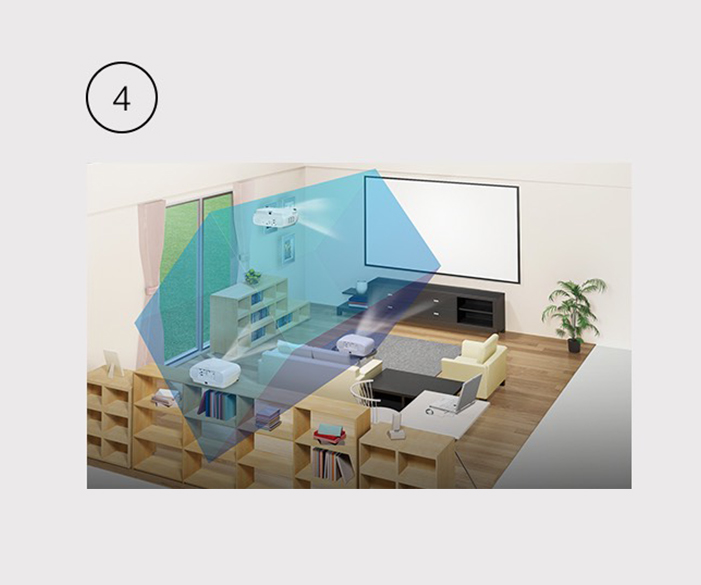 Myth 4: Projector images are too big for the home.
Truth: The size can be easily adjusted to suit the space.
With just a 3-metre distance you can easily adjust to your preferred viewing screen size, ranging from 60 inches to more than 100 inches – that's a level of flexibility you can't get with a TV.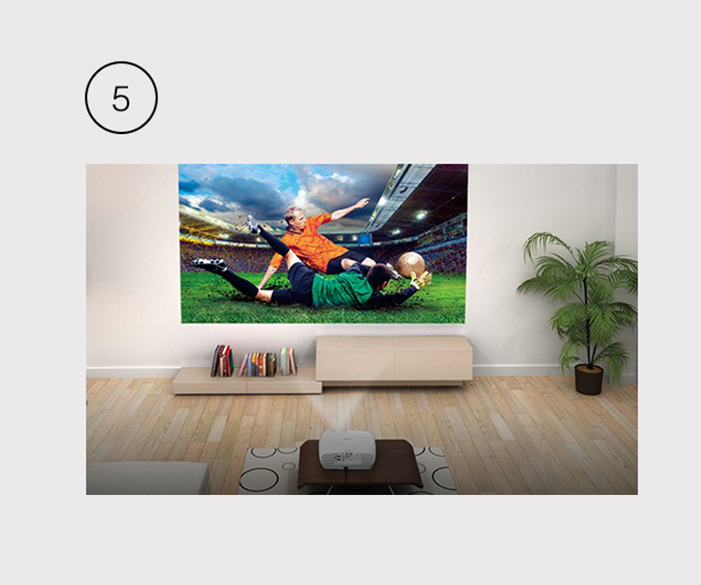 Myth 5: Projectors are a hassle to use.
Truth: Projectors are the smart choice.
You can set up Epson home projectors anywhere in a room – and easily connect to your smart devices via Wi-Fi or Miracast (for Android devices), to enjoy and share HD quality content from smartphones, tablets and laptops. Plus, you can also share audio through Bluetooth-enabled devices, eliminating wires, clutter and hassle.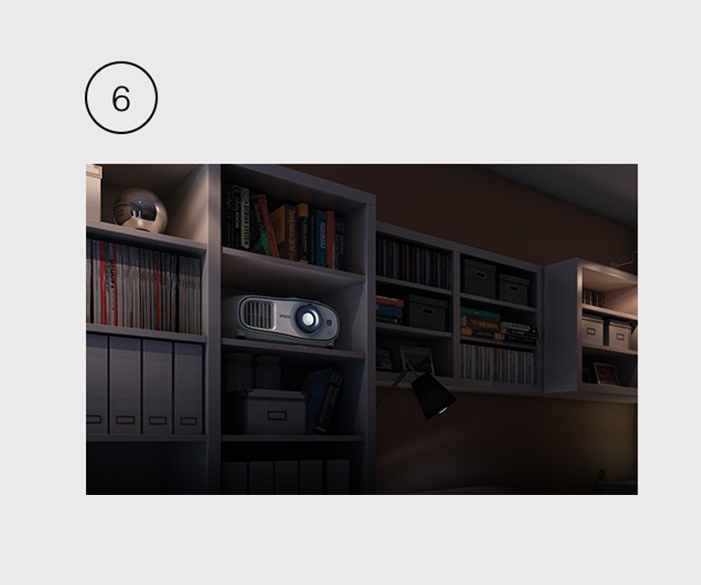 Myth 6: Projector maintenance is costly.
Truth: Expensive upkeep is a thing of the past.
As people are now wising up and adopting the latest technology, demand is having a downward effect on pricing. What's more, Epson also offers laser-based projectors such as the EH-LS10500 and EH-LS100, which are designed for a far longer life span – greatly reducing the total cost of ownership.
Are You Ready for the True Experience?
Introducing the new EH-LS100 home projector – Epson's first full HD ultra-short throw home cinema projector that brings the big-screen experience even to the smallest homes. Easy to set up, it will amaze your friends and family with vivid, realistic images.
EXPERIENCE TRUE HOME CINEMA
Epson EH-LS100
The next level in big-screen entertainment – create the cinema experience at home with this easy to set up, Full HD, home cinema projector.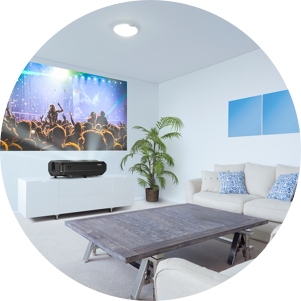 Say Goodbye to The Small Screen
Supersize your favourite films, games and sporting events at home. With just 26cm placement away from the wall, you enjoy a 100-inch projected image.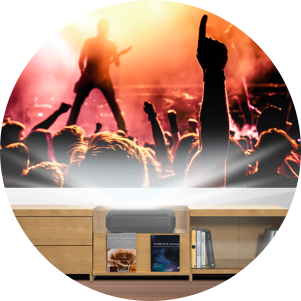 Enjoy Vivid Images in a Bright Living Environment
The ultra-short throw laser home projector offers 4,000lm for displaying clear and beautiful images even in a bright living environment – so there's no need to worry about ambient light affecting the images.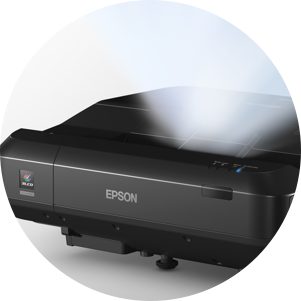 Take a Long-Term View
The 20,000-hour laser light source delivers TV-like usage hours, so time is not a concern.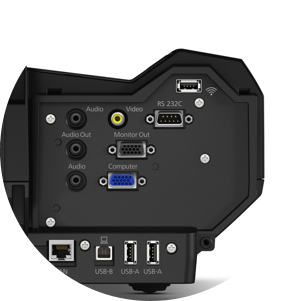 Connectivity and Control
With three HDMI inputs (one MHL-compatible for smart devices), built-in 16W speakers, plus optional Wi-Fi connectivity – you enjoy the flexibility you need to suit your entertainment space.