Embracing a Brighter Future with Epson Laser Projectors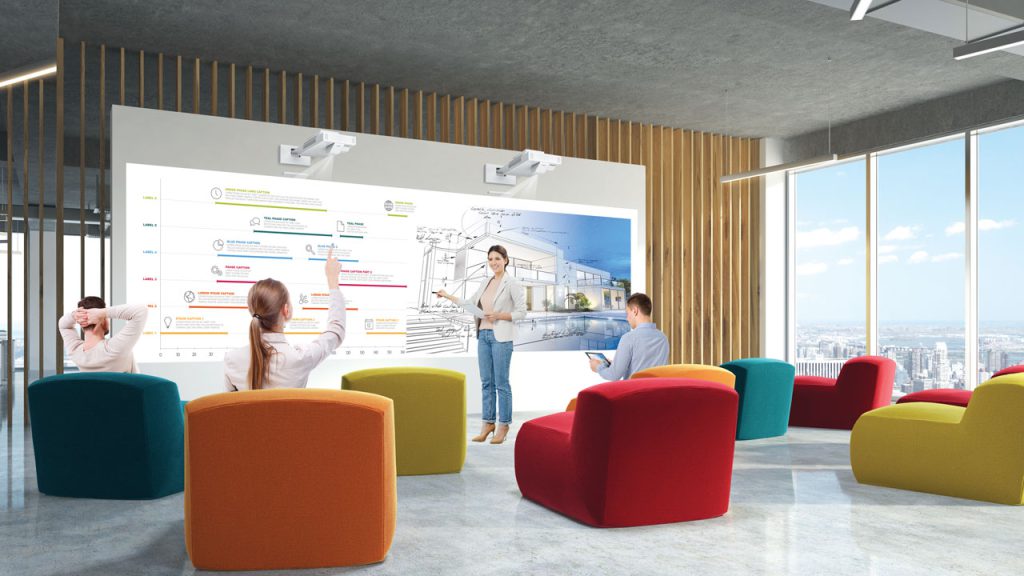 Out with the old, in with the new. From traditional movie houses to modern projectors, lamps have been the oldest and most trusted light source in the projection world – but laser light sources are gaining popularity as the world progresses into a new reality. Let's find out why.
Laser Vs. Lamp
When compared directly, laser is light-years ahead. For instance, it takes time for a lamp projector to heat up and project an image. Cooling fans also work tirelessly – and quite loudly – to prevent overheating. With lasers, there is no need to wait for the lamp to warm up. Epson laser projector's heat-transfer cooling system also eliminates the need for complicated air-cooling systems. Once switched on, you instantly get true-to-life images, higher brightness and sharper contrast with minimal downtime.
Over time, lamps also become progressively dimmer, and their colour balance shifts with age. Eventually, the lamp will enter a 'gray phase' of marginal performance and it is at this point when the lamp needs to be replaced. On the other hand, our laser projectors can operate for up to 20,000 hours[1] with little to no maintenance[2] or need for replacement. Its long-lasting life lowers the total cost of ownership, and reduces the environmental impact of the laser projector significantly, as you avoid the use and disposal of up to 5 lamps.
How Lasers Benefit All
A key benefit to laser projectors is its flexibility of usage – whether you're staying in to watch Netflix, undertaking home-based learning or using it to power an important conference call for work, lasers enable you limitless possibilities. Laser projectors have been widely used for home entertainment, laser TV and entertainment on-the-move. For business purposes, in particular, Epson laser projectors are able to project the same amount of lumens as lamp models with fewer watts, thus reducing energy consumption and help to keep costs down.
Our newly launched Ultra Short Throw Laser Interactive projector EB-1485Fi brings your presentations and learning experiences to life. Designed for meeting spaces and educational purposes, it integrates the functions of a projector, whiteboard, and interactive display, transforming any flat surface into an interactive virtual space. Without using additional computer or software, the projector allows users start writing or presenting immediately once turned on.
More Than Meets The Eye
At a time of much uncertainty and disruption when we are all forced to work, live and play remotely, the future can be bright, transformative and exciting. With cutting-edge laser projectors, we have the opportunity to co-create and interact seamlessly to lead the change towards smart homes, classrooms and businesses of tomorrow.
[1] 20,000H life for Laser light source: Approximate time until brightness decreases 50% from first usage. Measured by acceleration text assuming use of 0.04 – 0.20 mg/m3 of particulate matter. Time varies depending on usage conditions and environments. Replacement of parts other than the light source may be required in a shorter period.
[2] No maintenance for the light source required up to 20,000H.