Creativity Unleashed on Stage with Projector Innovation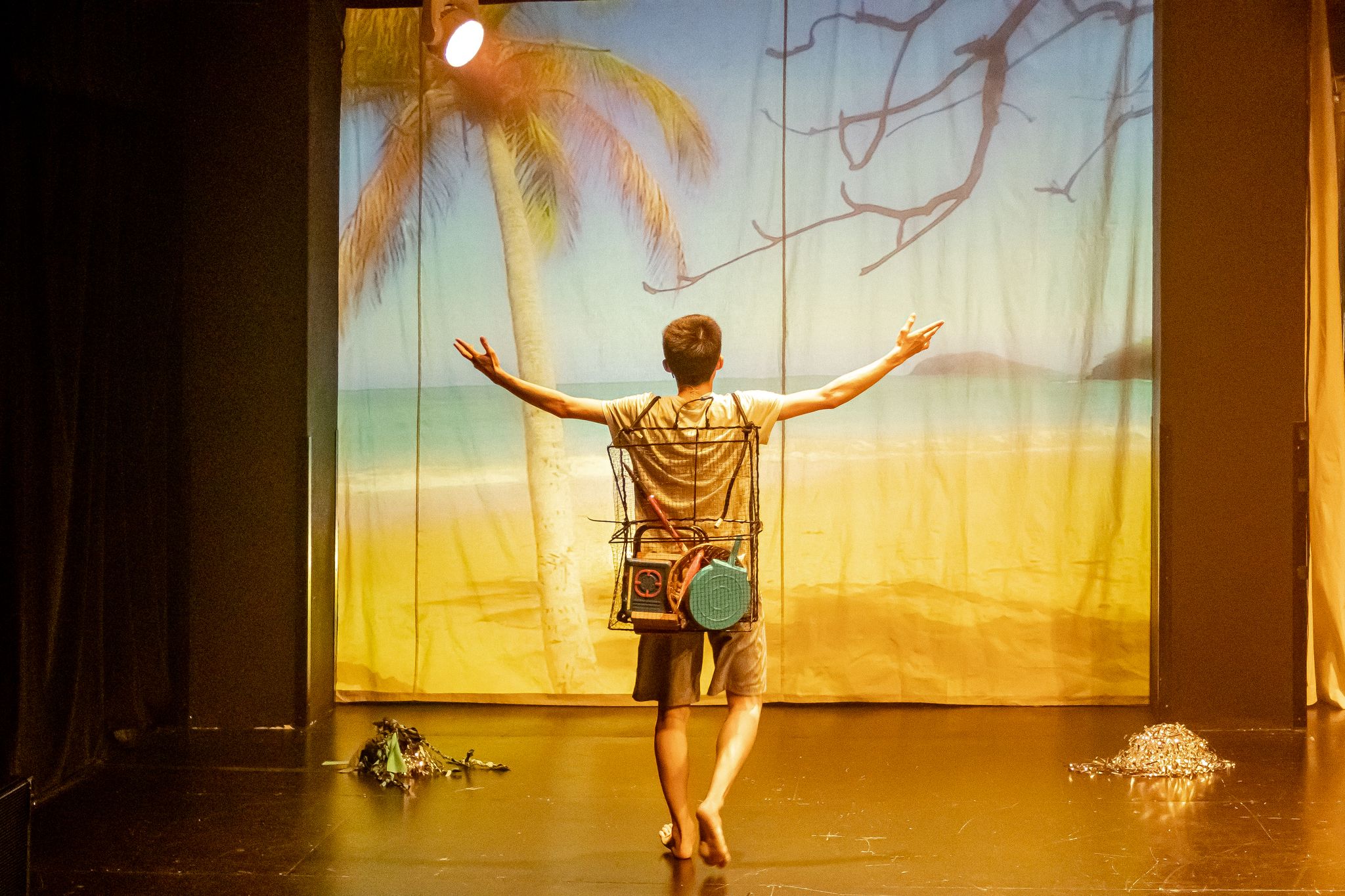 (M1 Singapore Fringe Festival 2022: The Helpers. Production: Being: 息在. Artists: 微 Wei Collective and Collaborators. Photo Credit: Daniel Teo)
Creativity is limitless and without boundaries, and we see creativity put to life every day. However,  transforming creativity into something tangible, while common, is often a challenge restricted by manpower, costs, and equipment needed to bring the idea to life. At the M1 Singapore Fringe Festival 2022: The Helpers, Epson Singapore lends a hand in bringing the production Being: 息在 onto the main stage, converting an idea into an experience.
The M1 Singapore Fringe Festival is an annual festival of live art created and presented by Singaporean and international artists. Themed differently each year, the festival aims to bring the best of contemporary, cutting-edge and socially engaged works to the Singapore audience. The Necessary Stage (TNS), a non-profit theatre company with charity status, is the organiser and curator of the annual event.
Established in 1987, TNS's mission is to create challenging, indigenous and innovative theatre that touches the heart and mind. It is the only arts company in Singapore helmed by two Cultural Medallion recipients: Artistic Director and Founder Alvin Tan and Resident Playwright Haresh Sharma.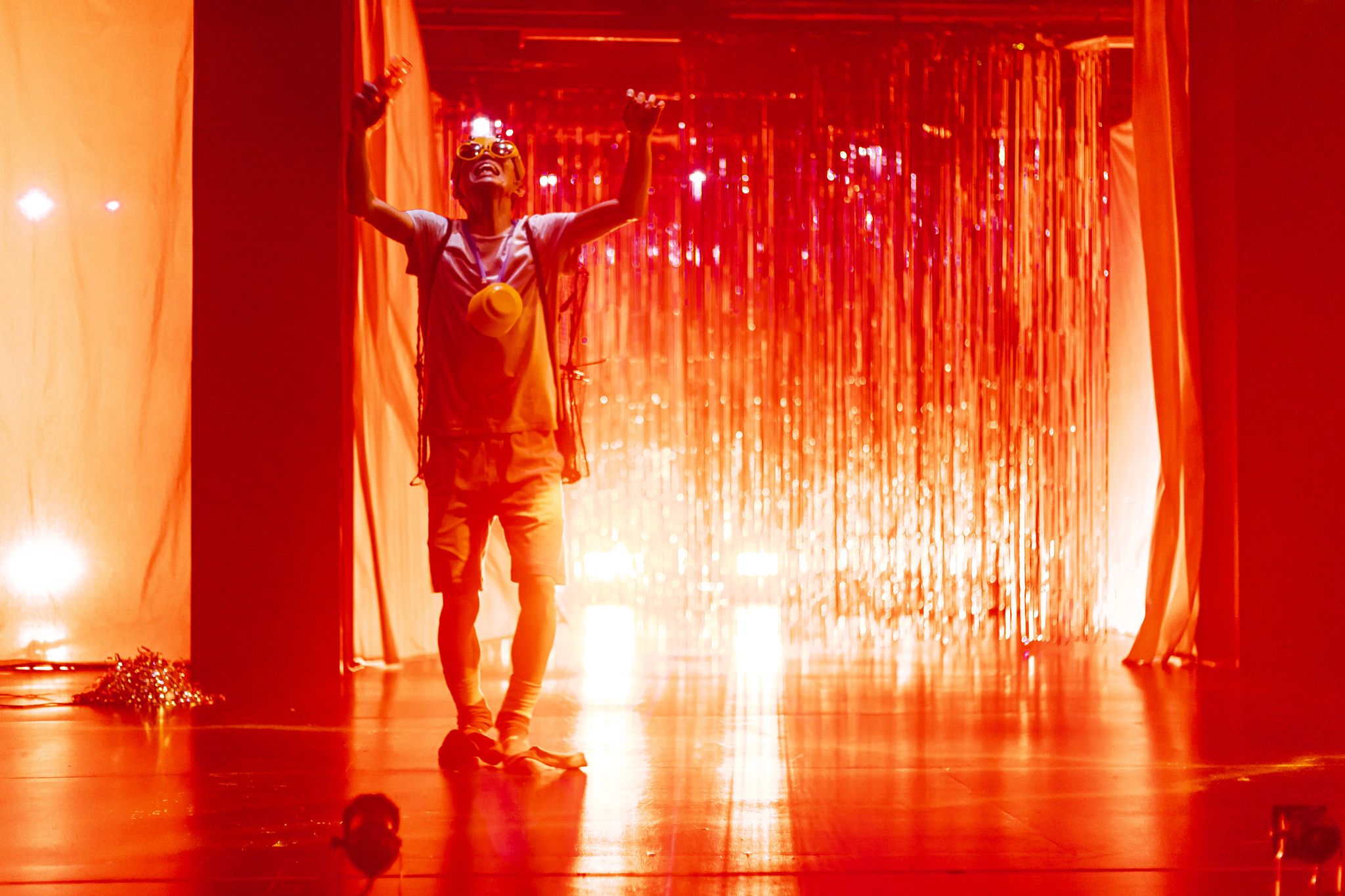 (M1 Singapore Fringe Festival 2022: The Helpers. Production: Being: 息在 Artists: 微 Wei Collective and Collaborators. Photo Credit: Daniel Teo)
Being: 息在 by 微 Wei Collective & Collaborators dives into the exploration of breath, within and outside of themselves. With the philosophy of "Space X Time X Material", the collective uses light, sound, and textures as the main medium for this performance, digging deeper, hoping to reconnect city-dwellers back to a root — breath.
"We have had a longstanding relationship with Epson over the years, with Epson very kindly sponsoring the use of their projectors for use in various productions by The Necessary Stage as well as the M1 Singapore Fringe Festival," TNS said.
Due to the COVID-19 pandemic and its adverse effect across the globe, the arts industry had been struggling over the past two years with funds being extremely limited.
"That meant that creative concepts for productions can sometimes be curtailed due to resource limitations," TNS shared. And while TNS was able to provide technical equipment to the new collective for rehearsals, they faced difficulty in securing one for the actual production. "To bring the creative concepts of 微 Wei Collective to fruition, we needed a premium quality projector that would be able to support their multimedia and captioning needs," TNS shared.
This was where Epson Singapore stepped in, lending a helping hand and making sure the production could go on by supplying the premium EB-L1070U projector, equipped with the ELPLU03S lens.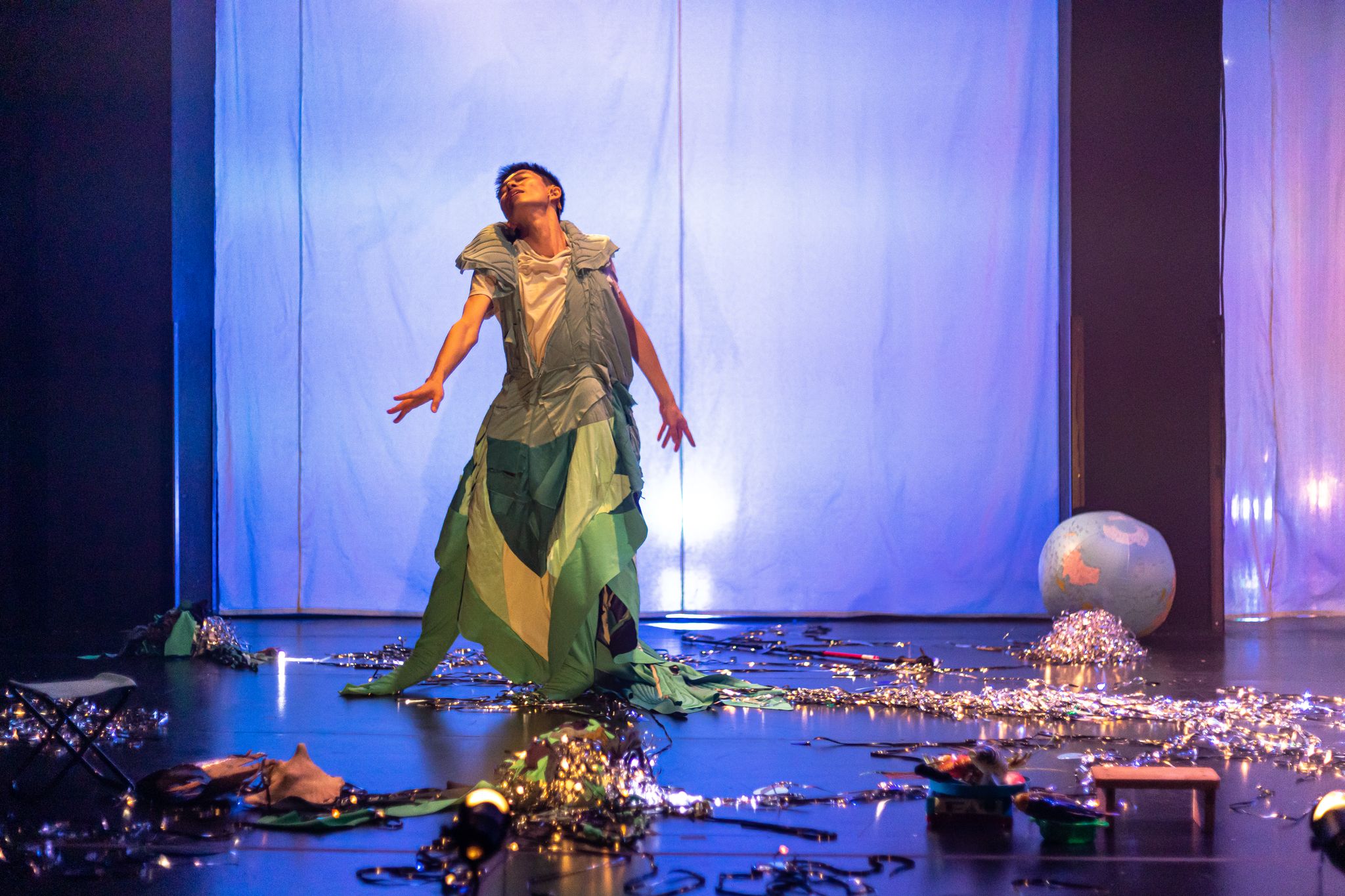 (M1 Singapore Fringe Festival 2022: The Helpers. Production: Being: 息在 Artists: 微 Wei Collective and Collaborators. Photo Credit: Daniel Teo)
The powerful EB-L1070U, part of Epson's most compact interchangeable-lens laser projector series, offers 3-chip 3LCD technology and native WUXGA resolution with 4K Enhancement Technology. Delivering extraordinary colour brightness, the projector ensures brilliant images with a high contrast ratio, producing sharp, true-to-life images.
"The projector was used for the projection of multimedia images and footage as well as open captions for accessibility purposes," TNS shared, adding that the production has "always used (Epson's) projectors to great effect and success. The projectors are well built, stable, and provide great illumination for theatrical and multimedia needs."
With full 360-degree mounting, wide lens shift, and versatile connectivity, the EB-L1070U projector offers 11 changeable lens, making sure every theatrical production has what they needed to bring their ideas to life.
"We are very grateful to Epson for their support of Singapore artists and original Singapore work."