5 Steps to Creating a perfect Cinema atmosphere in your own home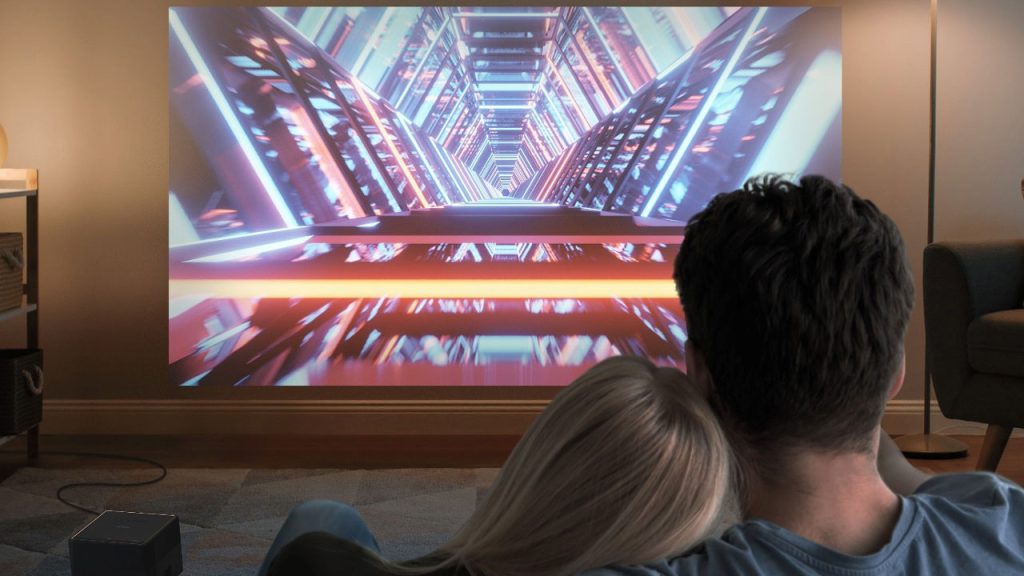 For many, after months of quarantine, our homes are still our base and place of work. Research tells us that the longer-than-usual time at home has resulted in a marked increase in viewership of entertainment, especially on mobile. In fact, Google reported last July that 72% watched more videos online, and that streaming will increase further as the ongoing pandemic will keep many working agile until 2022.
Wouldn't this be the perfect time to transform one cozy space in your home into that perfect downtime viewing spot and view your videos, series and movies on a larger screen? With the technology available today, it's easy to create a perfect cinema-like atmosphere by setting up a home theatre to enjoy during your precious 'me time' or for bonding with family and friends. All it takes to transform your living room (or family room) is time, enough resources and the right tools. You can focus on five basic elements – setting up your living room or viewing space, selecting the best technology for audio, ensuring access to high-speed internet, setting up a cozy sitting area, and most important, choosing your screening technology.
Setting up your living room
Let's say you've chosen to set up your living room as your go-to viewing area.  Step one is to invest in a really comfortable couch, seat or recliner. Ensure you have the proper lighting with dimmable lights as a definite plus. If your home has huge windows, consider installing drapes or blinds to reduce glare and prevent the screen brightness from washing out.
Select the best audio technology  
The next crucial aspect for repurposing your living space into a home cinema is ensuring that you have a great audio system. The most basic would be audio from your screen, or better quality audio from a Bluetooth speaker.  For those with a little more budget to spare, go for a  5.1 surround system set-up that features five speakers you can place around the room – left, right, center, with the last two strategically placed at the back of the room, completing that 5.1 surround system setup. Bumping the audio experience up further is a  7.1 surround system set up with extra left and right surround speakers for an even richer, fuller audio experience.
Ensure your internet speed is high enough
What could be more irritating than streaming a video only to pause viewing every 5 seconds because of your internet speed? Make sure the right high-speed internet connection is available in the viewing area. At least 2 Mbps is basic for streaming, but having 10 Mbps or more will guarantee more enjoyable viewing, enabling higher definition video.
Get cozy
Have popcorn and soda on hand? If that's not your viewing fare of choice, prepare your favourite snacks and beverage and have them within reach of that cozy couch or recliner.  Find a table that's just the right height to accommodate that tray laden with your popcorn, hotdogs and ice cold drinks, which can also hold books or a vase during the day.
Choose the right screen
Last, and maybe most important, choose the right screening technology! This can make or break the experience. Consider the size of your living room or viewing space to decide on whether you'll go for a large-screen TV or a home entertainment projector.
Today, there is an option that marries the benefits of both and offers cinematic quality images for an immersive viewing experience like no other:  the laser projection TV!
Epson EpiqVision for the most immersive entertainment experience at home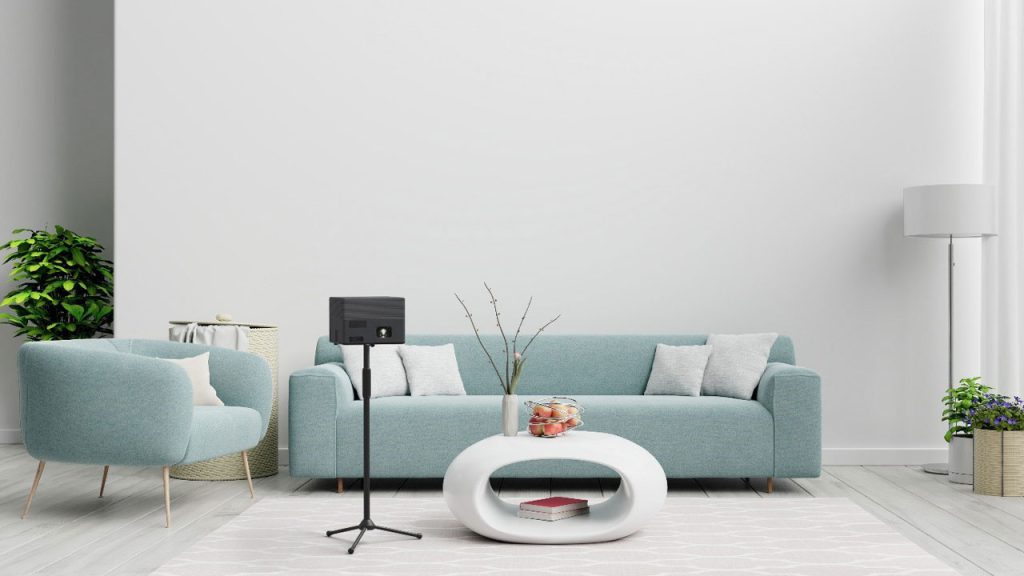 Whether you're tuning in to a live sporting game, streaming your favorite series, gaming on the latest generation of consoles or simply watching a movie, the versatility of the Epson EpiqVision Laser Projection TV will simply amaze you.
The latest series of laser home projection TVs, the Epson EpiqVision range is fit for users who are on the lookout for that "big projection screen experience" that can easily be set-up and installed in any space. With a high-quality ambient lighting rejecting screen designed with a super wide viewing angle of up to 178 degrees, light-enhancing optical layering technology and a modern thin design, this screen is ideal even in space-challenged areas.
The EpiqVision Ultra EH-LS500B and EH-LS300B laser projection TVs combine a new type of ultrashort throw laser-array projection technology with ELPSC35, a high-resolution ambient light-rejecting screen, to produce the most vivid colours and deep blacks to achieve exceptionally bright, colourful, and sharp pictures. These laser projection TVs are the ideal alternative for conventional TVs, able to project up to 120 inches of display for a more immersive viewing experience.
Portable models EpiqVision Mini EF-100 series, EF-11 and EF-12, can be moved from room to room without the need for a TV or screen, to offer that big screen experience in a portable design.
The EpiqVision Mini EF-12 comes with integrated sound by YAMAHA, to eliminate the need for external speakers.  In fact, the EpiqVision ultra EH-LS300B or the EpiqVision Mini EF-12 can operate as standalone Bluetooth speakers. The EpiqVision Mini EF-11, on the other hand, comes with a built-in 1.5W x 2 mono speaker.
Epson EpiqVision's affordable big screen, immersive entertainment is hassle-free with no need for maintenance[1] for up to 10 years[2]. EpiqVision's laser light source makes the product more economical in the long run. With a longer life cycle, they contribute to greater cost savings while offering lasting brightness and improved colour and contrast over lamp-based models.
If screen entertainment is your thing, create the proper space for quality viewing today!  Transform your living room or home space into a comfortable home theatre you can look forward to relaxing into after hours and on weekends!  It only takes five steps and can be as budget friendly as you want!
[1] 1 Light source only.
[2] 10 years calculated by 3.15 hours use per day