How Epson Is Planning For The Future
Epson global president Minoru Usui chats about the company's sustainability efforts, as well as how new technologies and collaborations are part of its future plans.
Picture this: a tech company that acknowledges the importance of caring for the environment and makes changes in order to establish it as a priority. This is what Epson has been doing and one of the biggest steps it took in this direction was when it launched the Epson 25 Corporate Vision in 2016.
A goal under this Corporate Vision is to generate value to customers in four areas of innovation, namely, inkjet, visual, wearables and robotics.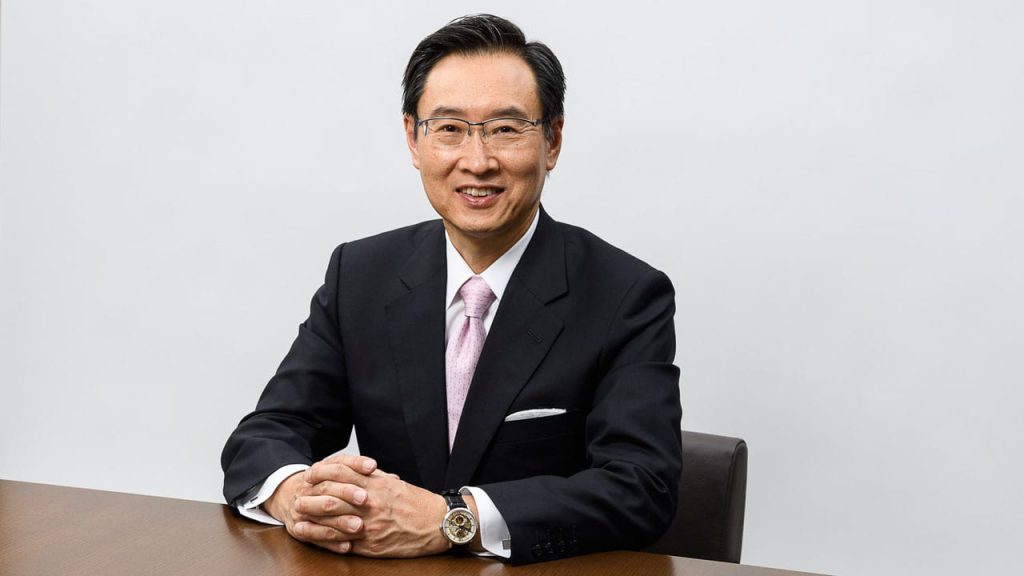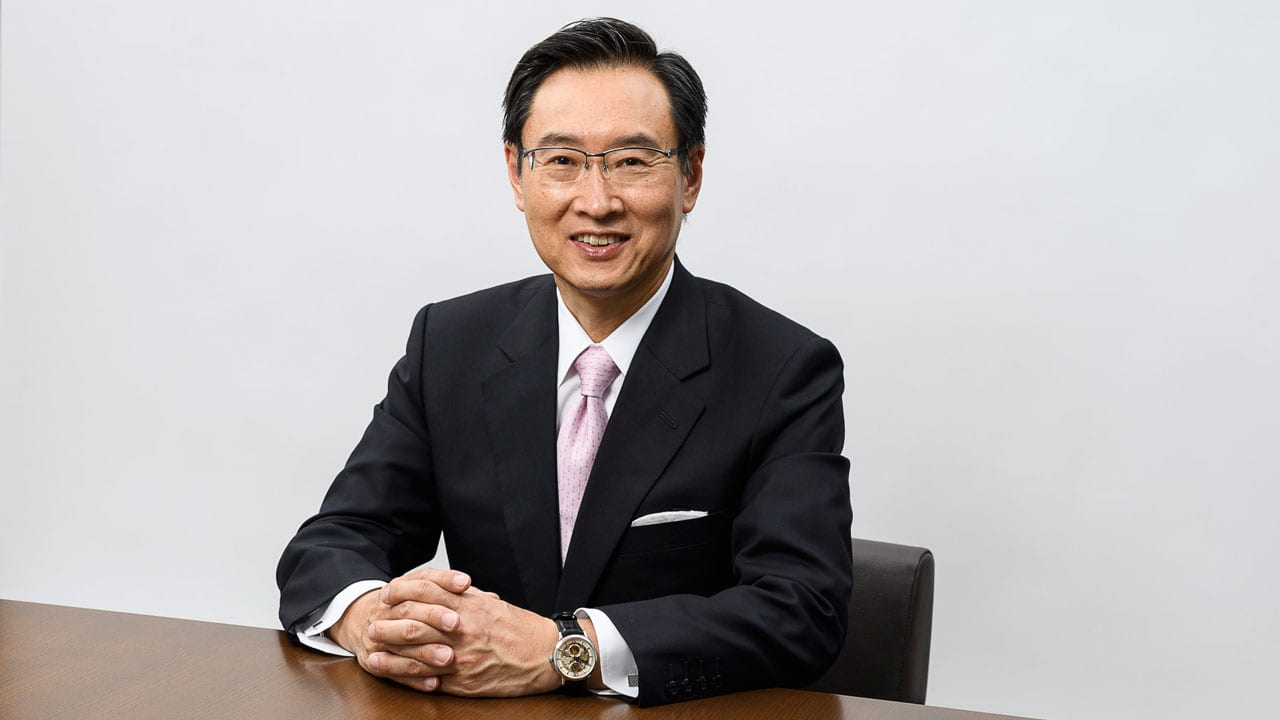 Three years later, Epson global president Minoru Usui's analysis is that users in advanced economies are definitely paying a lot more attention to environmental issues and printing costs, so he believes that the company has to be persistent in promoting the benefits of Epson inkjet systems.
"Specifically, we have to persuade companies to replace their energy-hungry laser systems with energy-efficient inkjet systems," he shares.
Another current objective by Epson is its transition to a more B2B-focused company. Mr Usui recognises that it's essential for the company to improve in its solution-based selling capability as well as its sales organisations and processes. As a result, the company has been making changes and seeing progress.
Creating Environment-Friendly Products
Epson has been focusing on creating products that contribute to the environment, by accelerating the shift from laser to inkjet printing. Inkjet printers – especially those using Epson's Micro Piezo technology – save energy and also require fewer replacement parts because of their simple structure.
Also, Epson's business inkjet and Ecotank printers generate dramatically less waste from consumables. And, PaperLab, now available in Japan, allows users to recycle paper in the office with a dry process[1]. The company will also be concentrating on boosting the reuse and recycling of its products.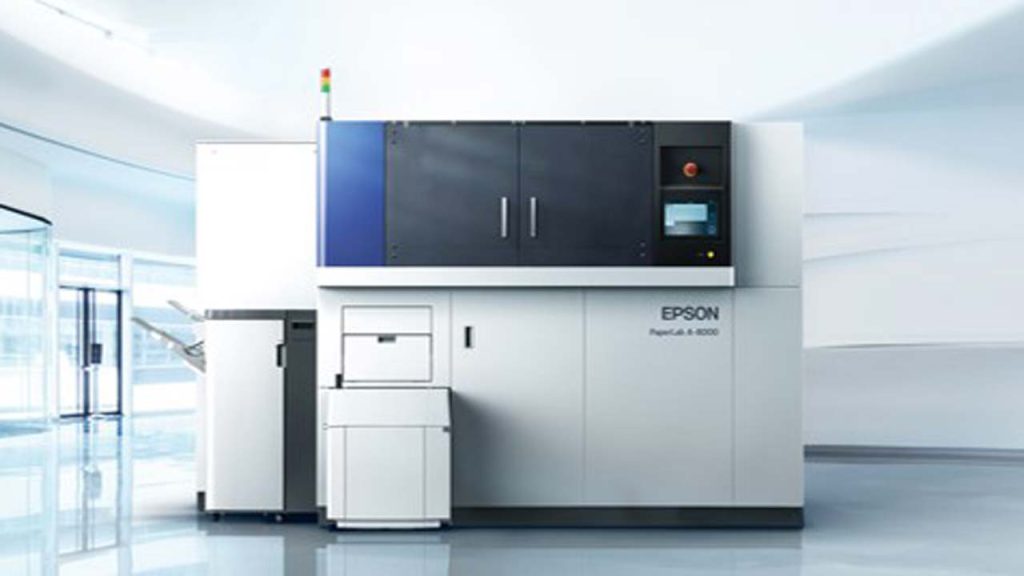 "I'd like us to concentrate on facilitating a shift to manufacturing processes and manufacturing infrastructure with a smaller environmental footprint," Mr Usui explains. "Analog printing technology is still used in many production processes, but we can make a significant and immediate contribution to the environment by driving a shift to inkjet. By using inkjet for textile printing, for example, we can dramatically reduce the amount of water and ink used, and also reduce factory space.
"I believe we can realise on-demand manufacturing that allows us to produce exactly what is needed, and then reduce the footprint of transporting products by allowing people to create products nearer to consumers," he adds.
Sustainability Is Key
There's no doubt that there's a general sense of unease and uncertainty about the future of the world at the moment and Mr Usui acknowledges the importance of taking a long view and avoid being misled by short-term events.
Understanding long-term global megatrends is a must, in order to meet society's expectations. He identifies sustainability as a key megatrend and the U.N.'s Sustainable Development Goals make clear that global expectations about sustainable business practices are mounting.
"We must squarely face our responsibility to enrich people's lives and bring happiness in a sustainable way," says Mr Usui. "Digital technology is being adopted at an accelerated pace to respond to heightened demands for sustainability. This makes it essential for us to actively obtain new digital technology from outside and to combine it with our own technology so that we can respond more rapidly to society's expectations."
"A lot of companies with similar aspirations have emerged, so I feel more strongly than ever that we must create partnerships with them for the good of society. We will build on and effectively exploit our strengths by inviting collaboration and open innovation with partners who share our vision. One area is in collaborating on providing solutions for printers and selling printheads to partner companies to achieve our goals of replacing laser systems with energy-efficient inkjet systems," he adds.
The Role Of Smart Technologies
Robotics is another area that Epson is exploring, and the company is hoping to create smart robots that can perform simple, repetitive tasks that will free people up to engage in more creative endeavours. Mr Usui also mentions plans to develop smart robots using high-performance sensors that enable artificial intelligence (AI) to be deployed, with minimal CPU processing power.
"I'd like to combine AI with our robots and sensors to at last develop robots that can perform complex manual labour in place of humans, and smart robots that can work alongside people," he says. "This will enable us to improve many work processes, solve labour shortages, release people from tedious tasks and create an environment where they become free to concentrate on more creative work."
Mr Usui hopes that Epson can become a company "that enables production processes where people can work in harmony with robots".
Even when it comes to the robotics field, Epson still has the environment on its mind: "I want Epson to focus on creating hardware that captures information and use that information in tandem with AI to efficiently create an energy-saving environment," says Mr Usui.
What Lies Ahead
As far as the future is concerned, Mr Usui reveals that, in the next 10 or 20 years, Epson will be taking an honest look at social issues and global goals and will play a leading role in solving issues that emerge.
"I want Epson to create new value – that is only possible from Epson – using our original solutions and based on our strengths," he elaborates. "I want those solutions to gain mainstream acceptance, and as a result for people to feel more content with their lives, and to feel from their hearts that Epson is an indispensable company to them. I'd like everyone to see that Epson is playing an indispensable role in making the world a better place."
The phrase 'creating a better, more sustainable world' best expresses Epson's vision going forward, with collaboration an important element in achieving that vision.
Mr Usui has this message for our customers: "The entire Epson workforce is unified in its desire to make the world a better place. We will strive to maintain your trust and loyalty by continuously creating products and solutions that benefit you."
[1] A small amount of water is used to maintain a certain level of humidity inside the system.